News about grants, gifts
RedRover awarded more than $15,000 in grant funds to five domestic violence shelters across the United States, enabling the shelters to create on-site space to house pets through their Safe Housing program.
Nine organizations from Massachusetts, Connecticut, and Maine received planning grants from the Barr Foundation this month to advance greater success for all students.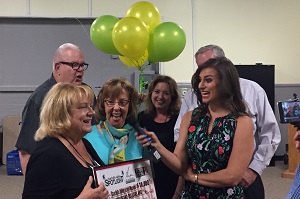 Representatives from the H.N. and Frances C. Berger Foundation surprised the Coachella Valley History Museum with a $10,000 check on July 24th.
The Independence Blue Cross Foundation committed nearly $1.7 million in funding to support its Building Healthier Communities and Bolstering the Health Care Workforce programs.
SunTrust Foundation provided a $150,000 grant to National Organization of Black Law Enforcement Executives in an effort to connect communities with local law enforcement and build trust, knowledge and confidence.
Providence St. Joseph Health and Well Being Trust announced the first round of $10 million in grants and contracts to mental health and wellness initiatives that will help vulnerable Californians on July 26th.
Wayne State University was chosen along with 15 other institutions to receive a grant from the National Science Foundation and the Andrew W. Mellon Foundation to support data collection about Ph.D. careers in STEM and humanities fields.
On August 2nd, The Hollywood Foreign Press Association will present more than $2.6 million in funds to nonprofit entertainment-related organizations and scholarship programs.
United States Tennis Association Foundation granted 31 high school students a variety of college scholarships totaling $300,000 on July 26th.
News about people, groups
Voya Financial, Inc. launched a national fellowship program for Science, Technology, Engineering and Math teachers, in partnership with the National Network of State Teachers of the Year on July 20th.
Maternity Care Coalition merged with Bucks and Montgomery County's Child, Home and Community on July 1st.
Grantmakers for Effective Organizations kicked off their second fellowship with an opening retreat in Seattle, Washington on July 17th.
Over 150 people attended the New Jersey Coalition Against Human Trafficking's screening of the film: "I am Jane Doe" at Adath Shalom Synagogue in Morris Plains on July 18th.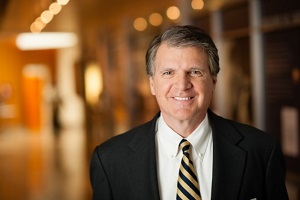 William S. Littlejohn was named this year's winner of the Harold J. Seymour Award by the Association for Healthcare Philanthropy.
On July 20th, Stroock's Public Service Project partnered with New York Lawyers for the Public Interest, the Northwest Immigrant Rights Project, and Paul, Weiss, Rifkind, Wharton & Garrison LLP to develop a guide helping nonprofits and service providers navigate complex legal questions and specific scenarios related to immigration enforcement.
Hue Jackson launched his foundation on July 20th, supporting effort to combat Human Trafficking in Cleveland.
The Carter Center named eight U.S. recipients of the 2017-2018 Rosalynn Carter Fellowships for Mental Health Journalism on July 21st.
Amida Care received the City & State and New York Nonprofit Media PRIDE Award on July 21st.
CURE International enrolled over 100,000 children in their Clubfoot treatment program in the most remote regions of the world.
Natalye Paquin will join Points of Light in September as the new CEO.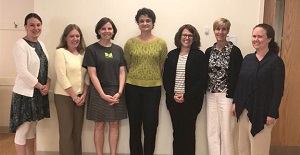 The Northwest Connecticut Community Foundation and Danosky & Associates, LLC congratulated seven new graduates of the Leadership Enrichment for Advancing Professionals program this month.
The National FFA Organization selected 16 students from throughout the United States as finalists for its 2017 top achievement awards on July 21st.
A.J. Nagaraj was named assistant vice president for Campaign Operations and Fundraising Strategy at Stony Brook University.
Clayton and Ellen Kershaw's 5th Annual Ping Pong 4 Purpose was held July 27th at Dodger Stadium.
Karen Barbosa was appointed the Executive Director of Riverzedge Arts on July 10th.
Nonprofit Coordinating Committee of New York named the 10 semifinalists for this year's New York Community Trust Nonprofit Excellence Awards on July 24th.
News about opportunities, initiatives
Registration is open for Our Common Future being held in Detroit October 25th-27th.
The New England Foundation for the Arts' Creative City program is offering summer information sessions to assist artists in their grant applications which are due September 25th.
The 12th Annual Golf Outing will be held on August 30th at Cog Hill Golf & Country Club with proceeds benefiting Saint Anthony Hospital and Focal Point Community Campus.
Catalysts of the Climate Economy National Innovation Summit will take place September 6th-9th.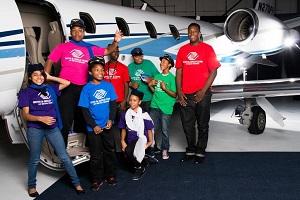 The 8th Annual Flight to Luxury Produced by Cuvée will take place on September 15th at Centennial Private Airport to benefit Boys & Girls Clubs of Metro Denver.
Debbie's Dream Foundation: Curing Stomach Cancer's Second Annual South Florida Dream Fore a Cure Golf Tournament will take place on November 9th at the Fort Lauderdale Country Club.
The Association of Fundraising Professionals Fort Lauderdale/Broward Chapter will host the 30th Annual National Philanthropy Day Awards Luncheon on November 15th.
Spots are now open for the free Fall Board Leadership Boot Camp being held August through December.
Social Media Strategy Summit will take place October 17th -19th in New York City.
CR Magazine will announce the winners of the 10th annual Responsible CEO Award and 7th annual Lifetime Achievement Award at the COMMIT!Forum on October 11th-12th at MGM National Harbor.
The Nonprofit Leadership Summit will take place on September 18th, 20th, and 22nd. Early bird registration is available now.
---
If you are interested in having your organization's news announced in the next News Bits, please send announcements or press releases to news@philanthropyjournal.com.