News about grants, gifts
The UCLA School of the Arts and Architecture received a $20 million gift from art dealer Margo Leavin to rebuild and expand its aging graduate art studio facilities. The complex will be renamed the UCLA Margo Leavin Graduate Art Studios.
The Community Chest, a nonprofit organization servicing Englewood, Englewood Cliffs and Tenafly, New Jersey, awarded $195,000 in annual grants and The Harriet Tanner Impact Grant to 24 organizations.
Ford Motor Company Fund named the recipients of the Ford Driving Dreams Grants. A total of $400,000 in scholarships and grants was awarded to 10 Councils and LULAC National Educational Service Centers, Inc. to support programs that encourage Latino students to graduate from high school and provide resources to help them pursue a higher education.
Enterprise Community Partners announced 15 Collaborative Action grants of $5,000 each to engage local voices in creative placemaking activities to advance long-term community goals. Recipient organizations include South Chicago Community Cafe, Sun Valley Youth Hub, Journey to Justice Mobile Museum and Neighborhood Future.
1,500 Allianz Life Insurance employees volunteered 15,500 hours this year, an increase of 2,500 hours compared to 2014. Together with corporate grants, vendor contributions and employee donations, the company impact totaled $1.9 million to make a difference in charitable work.
Aetna Better Health of Virginia is making $100,000 in community grants to five Virginia non-profit organizations that focus on improving the health care and quality of life of Virginians. The organizations include The Health Wagon, Virginia Supportive Housing, YMCA of Central Virginia, Remote Area Medical Heath Expedition, and Alzheimer's Association of Central and Western Virginia.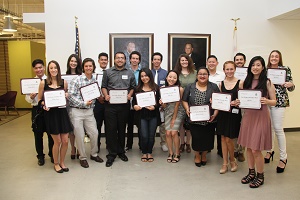 Community Bank awarded 28 scholarships to the children and grandchildren of Bank employees. The number of recipients has steadily increased from seven in the first year and 22 in the second year to the 28 recipients in 2016.
Fidelity Charitable made $1.6 billion in donor-recommended grants during the first half of 2016, a 14% increase from the year prior.
More than 200 Alpharetta residents and UnitedHealthcare employees worked with KaBOOM! to build a new playground at Dream Weavers of Georgia's Kalen Center, based on drawing created by children from Dream Weavers.
The Rite Aid Foundation's KidCents program donated $25,000 to the Downtown Boxing Gym Youth Program, a Detroit-based nonprofit that empowers Detroit youth to be positive and productive members of society through education, athletics, mentorship and intervention.
The Otto Bremer Trust donated a $250,000 grant with an additional $250,000 matching grant for the next calendar year to The Retreat, Wayzata, Minnesota, to provide scholarships for those seeking assistance with alcohol and drug dependency.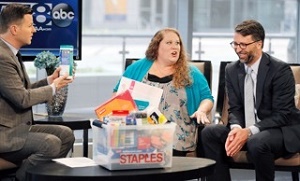 Staples funded every Dallas teacher-led project posted on DonorsChoose.org as part of Staples' $1 million donation to DonorsChoose.org, a charity that has funded more than 700,000 classroom projects for teachers and has positively affected more than 18 million U.S. students.
The Jewish Theological Seminary (JTS) named the 2016 recipients of Seeds of Innovation Project grants. The grants provide funding for groundbreaking new initiatives developed by JTS alumni of up to $20,000.
The Northwest Federal Credit Union Foundation's held their 7th annual Night of Magic event on July 8th, 2016. The annual event is a chance for children and families to enjoy music, food, and games in a party atmosphere. During the event, Northwest Federal Credit Union's President and CEO, Chris McDonald, presented a $5,000 donation to INOVA Children's hospital's Child Life Services, a program dedicated to easing children's anxiety during hospital stays.
San Francisco non-profit Jim Joseph Foundation named Barry Finestone as the organization's new President and CEO. Finestone will assume his new role effective November 1st.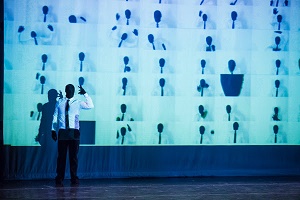 The Dance Center of Columbia College Chicago is piloting an expansion of its Subsidized Theater Rental Program and a Production Residency program, thanks to a 2016–17 season grant from The Richard H. Driehaus Foundation.
ZTE USA will be matching donations of $8500 pledged by professional golfer Danny Lee to The Greenbrier's Neighbors Loving Neighbors campaign in the following the widespread damage caused by flooding in West Virginia.
SubscriberWise donated an additional $35,000 to the OneOrlando Fund for the victims and families impacted by the tragic shooting at the Orlando Pulse nightclub.
Kohl's will donate up to $1 million to AdoptAClassroom.org to help ensure kids and teachers get the basic essentials they need to succeed this year.
The George Family Foundation donated $1,038,000 to support access to integrative medicine among underserved populations, helping National Parks in the upper Midwest expand their reach, and continuing annual operating support to select organizations, in its latest grant round.
News about people, groups
PMDMC 2016 in Boston will include a Leadership Lunch with NPR President and CEO Jarl Mohn and All Things Considered Host Ari Shapiro.
Mitchell Maki, Ph.D has been named Interim President at Go For Broke National Education Center. With experience in higher education and leadership, Mitch will focus on the organization's continued growth.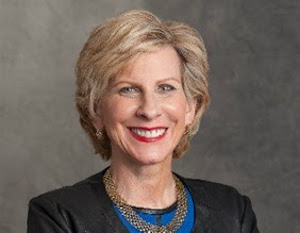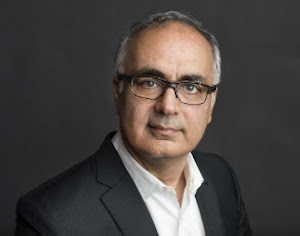 The Institute of International Education (IIE) named Cathy Martine and Mahboob Mahmood to its Board of Trustees. IIE is a non profit focused on designing strategies and implementing programs that advance scholarship, promote access and build economies.
The Mensa Education and Research Foundation elected Marie Marie as its new Board President. The Mensa Education Foundation supports and celebrates the work of intelligent people through its scholarships, awards program and gifted youth outreach.
The 2016 Emirates Airline US Open Series and USTA Foundation will hold an inclusive program of community outreach events, encompassing youth tennis clinics, military appreciation, Hispanic youth engagement, LGBT Pride, 10-and-under coaching instruction and high-school tennis outreach during and around the tournament.
The Vera Institute of Justice released a new report entitled "Making the Grade" to help expand access to higher education for incarcerated people. It compiles lessons from the field to guide corrections officials, educational providers, and policymakers seeking to build or expand college-in-prison programs.
APRA named their 2016 Award Winners, including the APRA Scholarship, Distinguished Service Award and Professional of the Year. Winners will be recognized at Prospect Development 2016, APRA's 29th Annual International Conference in Nashville from July 27-30.
PRIDE Industries named Jeff Dern as Chief Financial Officer. PRIDE Industries is a nonprofit social enterprise meeting the manufacturing and facilities service needs of businesses and government agencies nationwide while creating meaningful jobs for people with disabilities.
The Chester County Fund for Women and Girls appointed Ingrid Tomlinson, Kahty Webeer, and Denise Wine to its Board of Directors.
The National Ataxia Foundation received a four-star rating from Charity Navigator for the fourth consecutive year. ­
Help For Children appointed two new members to its Global Board of Directors. Joining the Board are Jennifer Collins and Mark Salameh.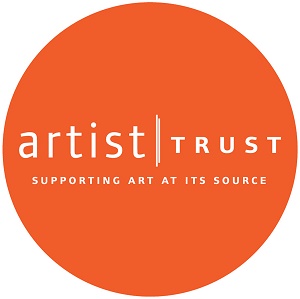 Artist Trust released the first iteration of the Racial Equity plan. The intention of the plan is to address and change historical and ongoing disparities in access to institutional funding, recognition, business practices, and job opportunities for artists.
The Scottsdale Institute (SI) appointed Janet Guptill, FACHE as SI's new Executive Director. Guptill will succeed Shelli Williamson, who has led SI as Executive Director for 18 years.
The National Network of Consultants to Grantmakers (NNCG) named Terry Horton as Project Director. Horton will be responsible for continuing to advance NNCG's mission to increase the quality, effectiveness and capacity of grantmakers by mobilizing and strengthening the work of knowledgeable, ethical and experienced consultants.
Foundation Center has launched a newly redesigned website that gives faster and greater access to the most comprehensive information about philanthropy available.
News about opportunities, initiatives
The International Association of Advisors in Philanthropy is holding a webinar on August 16 entitled "Charitable Life Settlements" to discuss life insurance policies and charitable giving.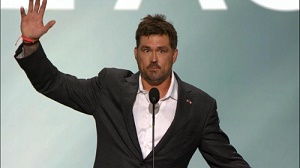 Lone Survivor Foundation is hosting its annual Houston Gala on September 24th at the Royal Sonesta in Houston, TX and Founder Marcus Luttrell will be the featured speaker. Tickets and sponsorship opportunities are available.
Armanino LLP, expanded its fifth annual nonprofit symposium to include events in both Northern and Southern California. Free half-day forums will be held Wednesday, July 13 at the Hyatt Regency in San Francisco and Thursday, July 14 at the Montage Beverly Hills.
The Disney World Magnolia and Palm Golf Courses will be hosting the Fourth Annual Celebrity Golf Tournament to benefit the Orlando City Foundation on Monday, September 19th.
Sing for Hope is celebrating its Tenth Anniversary with a rooftop event featuring special performances from New York's leading stars.
---
If you are interested in having your organization's news announced in the next News Bits, please send announcements or press releases to news@philanthropyjournal.com.