News about grants, gifts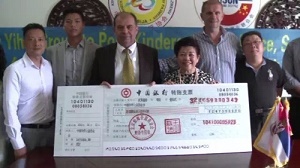 Linda Wong, Chairman of Yihai Group based in Beijing, donated 300,000 euros ($334,860) to finish construction on a kindergarten in Užice, Serbia. The kindergarten was started 6 years ago, but never finished because of a lack of funding.
The Air Canada Foundation's fifth annual golf tournament netted $1,000,000 in support of organizations focused on health and well-being of children in Canada. Beneficiaries included Breakfast Clubs of Canada, Dreams Take Flight Canada, ErinOakKids and Beyond Borders ECPAT's program.
The Government of Prince Edward Island's Wildlife Conservation Fund provided $10,364 this year to the Ducks Unlimited Canada (DUC) Project Webfoot education program. The fund's contribution to DUC for the 2015-2016 school year helped 460 Grade 4 students from 21 classes across PEI learn about the importance of wetlands and conservation.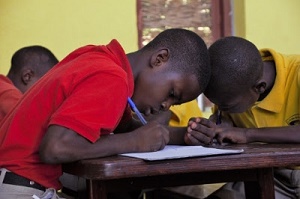 The BCD Travel Foundation is set to donate $750,000 in operating expenses over the next five years to help fund L'Ecole de Choix—"The School of Choice"— a private, non-profit elementary school in Mirebalais, Haiti. The funds will be raised by employee-led fundraising efforts and matching contributions from BCD Travel and its private owner.
Special Olympics and The Rosetta Foundation, a nonprofit translation organization, renewed their long-term partnership for an additional three years until 2019. Since the partnership began in 2010, 1.5 million words have been translated in 48 languages by translators at The Rosetta Foundation with a total value of €177,791 to Special Olympics.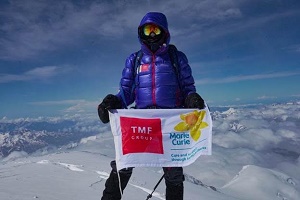 TMF Group will sponsor the 'Global Reach Challenge' of explorer Sir Ranulph Fiennes in his world record-breaking attempt to become the first person to cross both polar ice caps and climb the highest mountain on every continent.
PPG contributed $30,000 to the new interactive "PPG Laboratory of Colours" at the Humanitarium Science Centre in Wroclaw, Poland. The permanent exhibit will aim to engage children and nurture their interest in science and technology.
Mitsubishi Motors' has embarked on a national partnership with Breakfast Club of Canada with a goal of making a difference in Canadian communities, large and small. Mitsubishi will donate at least $100,000 plus vehicles this year.
News about people, groups
NGO Advisor ranked BRAC first in its annual list of Top 500 Non-Governmental Organizations in the world.
APOPO and CMAC cleared their first minefield as a team, HeroRATs cleared a minefield at Khnar Phtoul, Cambodia of over 89,000 square meters in 31 days.
Survival International released a video entitled "We are Survival" with Academy Award winning actor Mark Rylance on the organization's work preventing annihilation of tribal peoples and why it matters.
Members from the Egypt Association of Graduate Women participated in the Annual Women's Clubs Products Fair organised by the Egyptian Ministry of Youth. Books donated served the needs and interests of Egyptian women, as well as to encourage young girls to be more interested in science.
The European Venture Philanthropy Association named Bernard Uyttendaele as its new Chief Executive to lead the organisation in a new phase of development.
Students from Norfolk, Suffolk and Cambridgeshire, East London and Essex celebrated their completion of The Scholars Programme, put on by The Brilliant Club, with a graduation event at the University of East Anglia.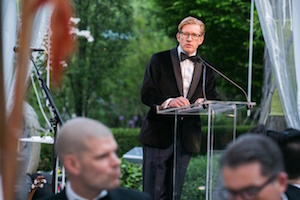 The Australian Wildlife Conservancy was honored at a fundraising gala dinner in Central Park, New York comprising of Australian and American business and community leaders, coming together to celebrate AWC's achievements in securing more than 3 million hectares (nearly 8 million acres) of land and the protection of over 1,200 species of mammals, birds, reptiles and amphibians.
The 2016 North American Envirothon Championship began July 24th at Trent University. More than 250 students as well as teachers and volunteers representing more than 50 states and provinces will join Forests Ontario for the five day event supporting environmental stewardship among North America's youth.
Emmaus shops across the UK are celebrated the 25th anniversary of the organization with a range of events, with all of the proceeds going to help Emmaus communities in other parts of the world.
News about opportunities, initiatives
The Noaber Foundation opened calls for it's Rockstart's Digital Health Accelarator program to support those running projects on positive sustainable impact on people's health.
Africa International House USA will host a reception for the opening of the Contemporary Art of Nigeria, an exhibition running July 15th through September 6th at the Center for Contemporary African Art and Culture, Chicago.
Nominations are open for the Aurora Prize for Awakening Humanity, a new annual international humanitarian award to be given to a person or a group of people who put themselves at risk to enable others to survive. From July to October, a designated portal will allow individuals to submit nominations for candidates they believe have overcome great personal challenges to make an exceptional impact on preserving human life and advancing humanitarian causes.
Registration is open for the International Fundraising Congress, October 18-21 in the Netherlands. The conference will explore the latest fundraising trends and leading innovation.
---
If you are interested in having your organization's news announced in the next News Bits, please send announcements or press releases to news@philanthropyjournal.com.