News about grants, gifts
The Pop Culture Collaborative awarded over $700,000 in initial grant awards to social justice and entertainment organizations working to shift popular narratives in entertainment with regard to people of color, immigrant families and communities, Muslims, and refugee people. Grantees include Caring Across Generations, Color of Change, Define American, Harness, and futurePerfectLab.
The Humana Foundation is providing a total of $735,000 to eight nonprofit organizations in South Florida to improve the health and well-being of area residents.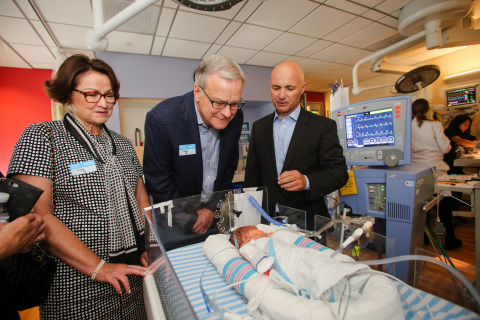 Philanthropists Teresa and Byron Pollitt pledged $3 million to help create an endowed chair position for the director of the CHLA Fetal and Neonatal Institute.
Building on our four-decade commitment to Chicago, MacArthur Foundation awarded $10 million in grants to strengthen local nonprofit organizations that focus on equity and justice.
The Hollywood Foreign Press Association will present more than $2.6 million in funds to nonprofit entertainment-related organizations and scholarship programs at the annual Grants Banquet on Wednesday, August 2nd.
The McGraw family, founders of multimedia publishing company McGraw-Hill, is pledging up to $3 million in a challenge gift to establish the new McGraw Family Center for Advanced Learning at Norwalk Hospital.
BELL (Building Educated Leaders for Life), the largest evidence-based summer learning provider in the U.S. and a national leader in PK-8 out-of-school time education, received a 10-year $30 million grant from Ballmer Group. It is the largest grant in BELL's 25-year history.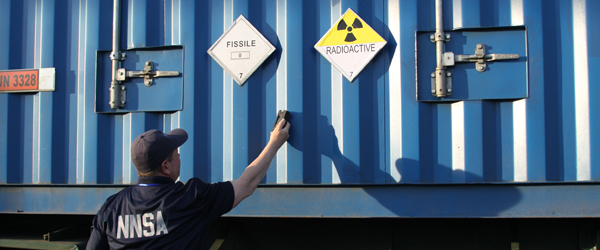 MacArthur Foundation and Carnegie Corporation of New York granted $4.4 million to 11 organizations to support projects aimed at reducing nuclear risk through innovative and solutions-oriented approaches
Ford Motor Company Fund and the Michigan Opera Theatre established a $50,000 scholarship fund for aspiring music students at Wayne State University's College of Fine, Performing and Communication Arts in honor of David DiChiera, the Opera Theatre's Founder and artistic director.
In collaboration with the American Psychological Association, the American Diabetes Association's first Mental Health Provider Diabetes Education Program received an $839,000 grant from The Leona M. and Harry B. Helmsley Charitable Trust.
Morris Animal Foundation granted 11 newly funded studies totaling $775,866 to advance the health of wildlife species around the world. The studies cover a diverse set of critical health challenges from tuberculosis and lead exposure, to vaccine strategies and assessing chronic stress.
Weston Shooters Club of Weston, MA donated $15,000 to purchase body armor for the Framingham, MA Police Department.
News about people, groups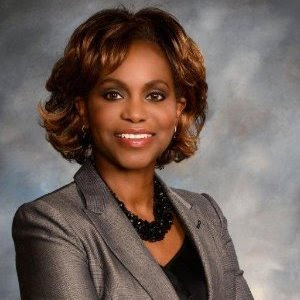 Points of Light named Natalye Paquin as the organization's CEO, Natalye previously served as the chief transformational officer at the Girl Scouts of USA.
The Council on Foundations and Foundation Center released Local Communities with Global Reach: International Giving by U.S. Community Foundations, the first ever report on international giving by U.S. community foundations. The report shows that international grantmaking is becoming more common among U.S. community foundations, which traditionally make grants in locally-bound geographic communities.
The Kids In Need Foundation launched a new Teacher Supply Box Program focused on providing essential school supplies to the classrooms of children most in need.
Thirty-two professionals from across the country will take part in the League of American Orchestras' ten-day Essentials of Orchestra Management program in Los Angeles, July 18-27.
The Bridgespan Group named Fred Blackwell, CEO of The San Francisco Foundation, to its Board of Trustees.
Josiah Macy Jr. Foundation President George E. Thibault, MD announced that he will step down at the end of June 2018.
The American Farm Bureau Federation and National FFA Organization signed a memorandum of understanding to grow leaders, build communities and strengthen agriculture.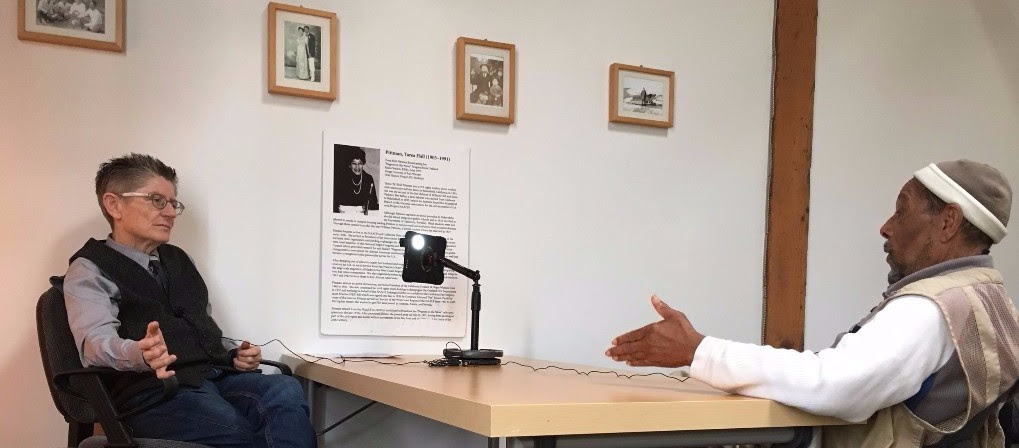 StoryCenter launched the Listening Station, a device that captures and deliver recorded files, using a cloud-based archiving system managed by StoryCenter.
Chanda Plan Foundation's Chanda Center for Health had its Grand Opening on July 22nd.
The Information Technology Disaster Resource Center has increased its preparedness and response operations for the 2017 hurricane season.
Miracle Flights named Denyce Tuller as its new Director of Marketing and Public Relations. Tuller previously served as the Director of Marketing and Public Relations for Discovery Children's Museum.
TRAFFICK SLAM, a night of poetry, music, dance, awards, and food in celebration of the New Jersey Coalition Against Human Trafficking becoming a 501c3 nonprofit organization was held at the APA Woodbridge Hotel on June 22nd.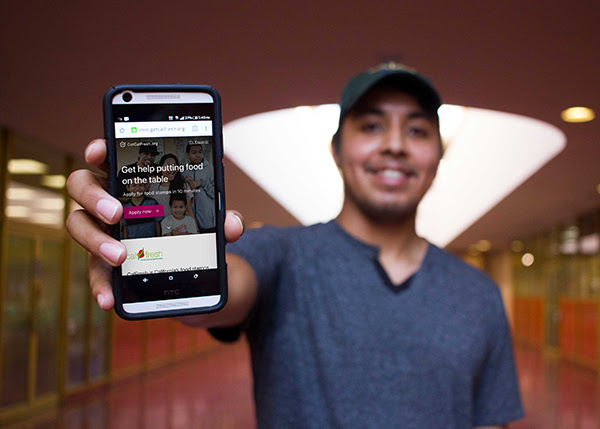 Code For America partnered with the State of California to make GetCalFresh.org, a website to make applying for Supplemental Nutrition Assistance Program easy, available to residents across the state.
Habitat for Humanity of North Collin County began construction on a Veteran Build. This home will be for the Faramarz Family. Faramarz is an Afghanistan national who was embedded with the U.S. military as a translator.
Parents Education Network of San Francisco and Children's Health Council of Palo Alto will join forces on August 1st. All of PEN's signature programs will become part of CHC adding to its comprehensive range of education and mental health services to families across the Bay Area.
News about opportunities, initiatives
The John R. Oishei Foundation will hold a free storytelling workshop on August 22nd at the Lexus Club – Keybank Center.
New York Lawyers for the Public Interest released a new guide that outlines best practices for nonprofits when assisting and protecting immigrant clients amidst heightened immigration enforcement.
As part of LCJ Chairathon 2017, film critic Jackson Murphy will sit in every seat in the Regal Colonie Center Stadium 13 & RPX Theater on August 8th, non-stop to raise money for the Michael J. Fox Foundation.
Urban Institute and the National League of Cities will host a live webcast on July 26th, "Addressing Housing and Health: How Cities are Making a Difference," which will explore the role of mayors and city leaders, in partnership with key social sector stakeholders, in achieving better health outcomes through safe, affordable housing initiatives.
Love Lost, Miami is extending their deadline until August 5th to submit stories of loss "that live in our own backyard, and share it at a time when the world descends on our city."
RespectabilityUSA is recruiting for its 2017 Fall National Leadership Fellowship cohort, applications are open now.
---
If you are interested in having your organization's news announced in the next News Bits, please send announcements or press releases to news@philanthropyjournal.com.