News about grants, gifts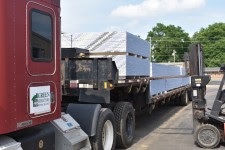 Green Structure Homes of Alabama donated new building materials to Habitat for Humanity of Madison County. The materials include a significant amount of drywall and Hardie Fascia Board.
UST will be dispersing $3,869,249.80 in cash back to more than 532 of their program participants. After accruing all of their claims savings, audited state returns and cash back throughout the last year, UST members will have $30.1 million filtered back into their nonprofits' pockets.
The Community Foundation of Southeast Michigan selected Kary L. Moss of the ACLU of Michigan as the recipient of the 2018 Mariam C. Noland Award for Nonprofit Leadership, and the Coalition on Temporary Shelter (COTS) as the recipient of the 2018 Richard F. Huegli Award for Program Excellence.
News about people, groups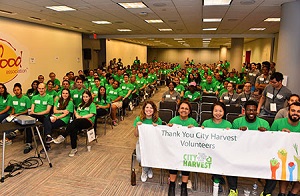 City Harvest rescued 90,000 pounds of food, including imported Italian cheeses, artisanal pasta sauces, and organic yogurt, at the close of the Specialty Food Association's Summer Fancy Food Show at the Javits Center.
The Center for Community Change named Dorian Warren as its next president.
Southern Methodist University's National Center for Arts Research released its fourth annual Arts Vibrancy Index, which ranks more than 900 communities across the country, examining the level of supply, demand, and government support for the arts in each city.
The Cancer Support Community formed a new partnership with Rocky Mountain Cancer Centers that will enable Colorado's largest and most comprehensive provider of cancer care to expand its supportive care for patients and caregivers.
Silicon Valley Community Foundation named Casey Kellogg as vice president of donor engagement and services.
The Jewish Theological Seminary (JTS) announced nine recipients of its 2018 Seeds of Innovation Project grants, which provide funding up to $20,000 for innovative initiatives developed by JTS alumni.
There are now over 600 Wisconsin based youth groups participating in the HuTerra Rewards Shop for Schools contest; collectively they have already raised over $100,000.
Center Stage – a cultural exchange program initiated by the U.S. Department of State's Bureau of Educational and Cultural Affairs and produced by the New England Foundation for the Arts (NEFA) – will bring five contemporary music and theater ensembles from Egypt and Ukraine to tour in the United States in September-November 2018.
SKDKnickerbocker formed a practice division dedicated to working with the country's leading philanthropic organizations. The Foundations and Philanthropy Practice will provide deep experience and strategic insight into how foundations can best leverage their influence and expertise on behalf of their grantees, major initiatives, and institutional mission.
National Braille Press (NBP) presented its 2018 Volunteer Awards at its annual meeting on June 12, 2018. The awards were given to Tufts Health Plan, a long-time collaborator with NBP; and long-time volunteer and Blindfold Challenge guide and photographer, Roger Pelissier.
News about opportunities, initiatives
PEAK Grantmaking has opened the PEAK2019 Annual Conference proposal submissions process. The final deadline for submissions is 11:59 p.m. ET on July 29th.
The Islamic Scholarship Fund's annual banquet will take place on October 6th at 5:oo p.m. at Pullman San Francisco Bay. Tickets are available now.
Good Grief will hold their annual gala on Thursday, October 11th at The Park Savoy Estate. Tickets are available now.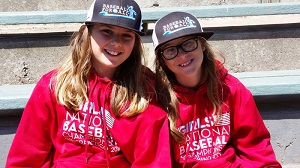 Baseball for All is offering player fee scholarships for its National Tournament, which will take place August 5th and 6th in Rockford, Illinois.
Grantmakers in the Arts will present the webinar "Real and Not Real: The history of racialization in the United States" on Tuesday, August 21st at 2:00 p.m. EST.
Triune Specialty Trailers will co-host this year's Mobile Laboratory Coalition Conference in partnership with the MdBio Foundation. The conference will be held on Wayne State University's downtown campus from July 25th-27th.
---
If you are interested in having your organization's news announced in the next News Bits, please send announcements or press releases to news@philanthropyjournal.com.