News about grants, gifts
Warren Buffett has delivered his annual donation of Berkshire Hathaway stock to five charities as part of his plan to gradually give away his fortune. The gifts of Class B Berkshire stock that Buffett disclosed Thursday were worth roughly $2.86 billion.
Schwab Charitable donated $1.2 billion in grants by its donors to more than 56,000 charities in fiscal year 2016.
Motorola Solutions Foundation will grant $2.81 million to organizations to promote science, technology, engineering and math (STEM) education with a focus on women and minorities.
Community Foundation for Southeast Michigan made nearly $10 million in grants the second quarter of 2016 to nonprofit organizations. Organizations to receive grants include 826 Michigan, Detroit Educational Television Foundation, Michigan Science Center and the South Oakland Shelter.
Hormel Foods Corporation donated one semi-trailer load of products to assist with the relief efforts in West Virginia due to recent flooding. The donation will go to the Mountaineer Food Bank to feed those in need affected by the flood.
Books-A-Million is helping West Virginia public libraries become functional again after recent flooding. On Saturday, July 16th, up to 20 percent of sales at all West Virginia store locations were donated to the West Virginia Library Commission.
The Carter Center awarded the 2016-2017 Rosalynn Carter Fellowships for Mental Health Journalism. The recipients will receive intensive training from leading mental health and journalism experts and a $10,000 stipend to report on a mental health topic of their choice.
The John S. Knight Journalism Fellowships at Stanford University launched the Jim Bettinger Challenge Fund for Newsroom Innovation, which will support U.S.-based fellowship alumni who initiate disruptive, innovative journalism experiments inside newsrooms. The John S. and James L. Knight Foundation is investing $100,000 in seed funding to help launch the initiative.
JP Morgan Chase donated $100,000 to the USTA Foundation to award 10 National Junior Tennis and Learning chapters each with a $10,000 grant.
Dallas real estate entrepreneur and advisor Gene E. Phillips and his wife Roxanne R. Phillips recently donated funds to establish a permanent scholarship fund for Pepperdine University's Seaver College.
The Chanda Plan Foundation received a $75,000 grant from the Caring for Colorado Foundation. The one-year grant will support the integration of behavioral health services at the Chanda Plan Foundation, which serves people with long-term physical disabilities.
GameStop collected more than $760,000 in donations as part of its fourth annual in-store donation campaign benefiting St. Jude Children's Research Hospital.
The Women's Sports Foundation announced the 2016 recipients of the Travel & Training grant program. A total of $127,000 in Travel & Training grants will help 30 individual athletes and three women's teams reach their competitive goals.
The Pirkle Jones Fund named Julia Lucey the recipient of a $25,000 grant from its Visual Artist Support Program. The program supports promising emerging and mid-career artists living in Marin County, California.
Simply Healthcare Plans with the Anthem Foundation made a joint donation of $50,000 to the National Center for Victims of Crime (NCVC). The funds will go to the NCVC's National Compassion Fund and be used to directly support Orlando individuals and families who have been impacted by crime, including those impacted by the Pulse Nightclub shooting.
This year CPS HR Consulting collected 3,500 books its 11th Annual Children's Book Drive benefiting the River Oak Center for Children.
Amscot Financial awarded mini-grants of $250 to $1,500 in support of 12 different non-profit service organizations located in the Florida communities where the company serves several million consumers.
The Travelers Foundation will provide a $1 million grant to fund a new disaster response outreach program for Team Rubicon.
Citizen Schools received a two-year grant totaling just under $500,000 from the Lemelson Foundation to support Citizen Schools' inclusion of invention education in its national apprenticeship initiative.
Williams Data Management donated $1,914 donation to the Children's Hospital of Orange County.
Saint Luke's Foundation of Cleveland approved the first round of grants for 2016, awarding a total of $5,275,823 to 17 organizations that advance the Foundation's strategic priorities of Healthy People, A Strong Neighborhood and Resilient Families.
Wells Fargo, NeighborWorks America and its network member Origin today announced the NeighborhoodLIFT program with a $4.1 million commitment by Wells Fargo to help boost home ownership in South Carolina.
PPG Foundation donated $10,000 to the Boys & Girls Clubs of Delaware to expand science, technology, engineering, art and math education programs.
LULAC National Educational Service Centers, Inc. named the 2016-17 ExxonMobil/LNESC Scholarship program national recipient, Alexander Plant of Houston, Texas, and twelve local awardees from across LNESC's program sites.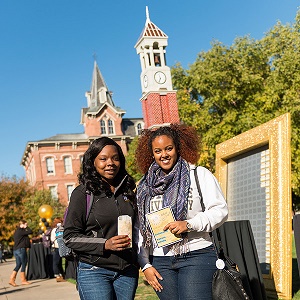 82,598 Purdue University alumni, faculty, staff, students and friends donated to the university during the fiscal year that ended June 30, spurring 2015-16 to $332 million raised for the year.
The Alaska Community Foundation and Alaska Children's Trust partnered with the State of Alaska to promote community-based efforts to support youth suicide prevention. The Teen Suicide Prevention Grant Program awarded 12 grants totaling $56,998 across the state.
The fourth annual Dave & Dan Classic raised $1.1 million dollars in support of Credit Unions for Kids, benefiting six Children's Miracle Network Hospitals.
Chevron, as part of its "Energy for Learning" program, distributed $1.4 million to twenty-four school districts and other non-profit organizations in the South Bay area of California. The grants represent funding for local Science, Technology, Engineering, and Math (STEM)-related education programs.
News about people, groups
The Council on Foundations and the Commonfund Institute released their joint Study of Responsible Investing. The study, believed to be the largest of its kind, provides foundations with invaluable insights into how the sector and individual portfolios are being shaped by responsible investing practices, potential hurdles to their adoption, and what the entry points are for those interested in fully engaging these practices in their endowment strategies.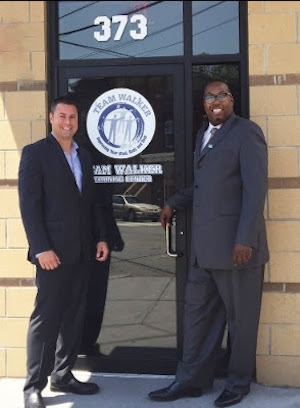 Craig McGraw was named to the board of trustees of Team Walker, a Jersey City nonprofit organization dedicated to giving inner-city youth constructive alternatives to the streets.
The Board of Directors of CRDF Global named Michael Dignam as President and CEO. CRDF Global's mission is to promote peace and prosperity through international science and technical collaboration.
ZTE USA will hold the second annual ZTE Summer Series free basketball clinic. Coaches Spud Webb, Melvin Ely and Satnam Singh taught the classes of five to 18 year old Las Vegas children how to be successful on and off the court.
Alliance for Justice launched a major public education campaign called The Tipping Point: 2016 and the Future of the Supreme Court, to help the American people understand the enormous stakes inherent in a Court destined for significant ideological change.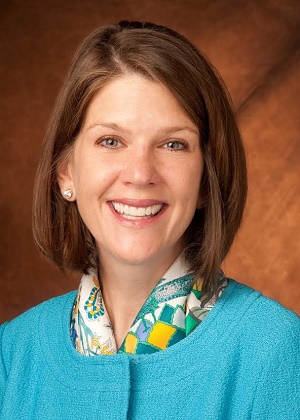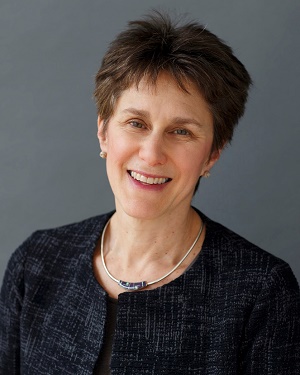 The Ralph C. Wilson, Jr. Foundation named Nicole Tzetzo to the role of Vice President, Finance and Administration and Lavea Brachman to the position of Vice President of Programs.
Ellie Mae will be part of the Stop Diabetes movement as the Presenting Sponsor of the 3rd Annual Women's Series Tour de Cure on October 23rd at Shadow Cliffs Park.
Small Arms Survey launched a new Global Partnership on Small Arms website––an online platform where stakeholders engaged in reducing or preventing illicit arms trafficking can interact and exchange information, experience, and knowledge.
Global Rescue will continue its partnership with Soccer Without Borders, an organization using soccer as a platform for positive change and personal growth with under-served youth.
The League of American Orchestra's named Lester Abberger, Pratichi Shah, and Nathaniel J. Sutton to their Board of Directors. The League is a membership organization comprised of more than 2,000 orchestras and individuals from across North America.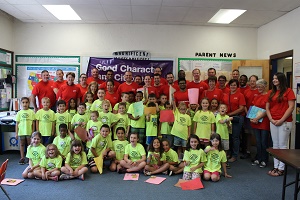 Staples and Boys & Girls Clubs of America are teaming up to help prevent summer learning loss for thousands of kids and teens. To celebrate National Summer Learning Day on July 14th, over 150 Staples volunteers in 17 communities including Boston, New York, and Denver, will participated in one-to-one or group reading sessions with local youth.
Teams from Doctors Without Borders responded to medical needs in Juba following recent intense fighting in the city. A four-person team ran mobile clinics at St. Theresa Church, where 2,500 people were taking refuge.
Doctors Without Borders released a smartphone app to help map neglected areas of the world, allowing aid workers to better locate people in need during crises, such as epidemics and natural disasters.
Bar Louie hosted a Louie Loves fundraiser benefiting the Equality Florida Action to support the Pulse Nightclub Victims.
Young People's Chorus of New York City held a free summer performance in Marcus Garvey Park in Harlem.
BackPack Beginnings Founder and Executive Director, Parker White, has been nominated for The NASCAR Foundation's sixth annual Betty Jane France Humanitarian Award presented by Nationwide. The award honors volunteers from across the country who dedicate themselves to children's causes in their communities.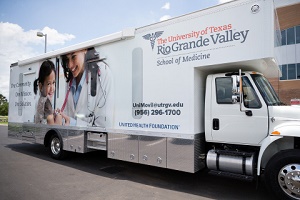 The University of Texas Rio Grande Valley School of Medicine and United Health Foundation will partner to fund "Unimóvil." This mobile clinic will deliver health care to Rio Grande Valley Communities.
GHR Foundation has named brand strategist and communicator Christopher Berger as its director of communications, effective July 11th.
Hillel International elected Tina Price as chair of its board of directors. Price will use her new position to guide the organization to meet its goal of inspiring every Jewish student to build an enduring commitment to Jewish life, learning and Israel.
American Financial Services Association Education Foundation president and CEO, Susie Irvine, announced her retirement effective August 31st.
News about opportunities, initiatives
Through the end of July YouGiveGoods.com will host the Personal Clothing Drive for West Virginia Families. Once the drive is over, all donations will be shipped to VOAD of West Virginia and distributed to people in need.
Points of Light Cleveland and Philadelphia will unite services to offer community projects in during the Democratic and National conventions in their respective cities.
Amerigroup Community Care of Georgia is donating thousands of school supplies to local youth throughout the state of Georgia. Amerigroup's Back to School Bash events kicked off on July 13 in Macon and will make seven additional stops in the coming weeks.
Registration is open for Generations United's 19th Global Intergenerational Conference in Milwaukee, WI, June 13-16, 2017, co-hosted by St. Ann Center for Intergenerational Care.
---
If you are interested in having your organization's news announced in the next News Bits, please send announcements or press releases to news@philanthropyjournal.com.