News about grants, gifts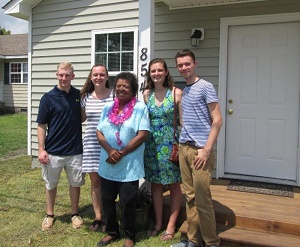 Habitat for Humanity of Craven County celebrated the dedication of Julia McGriff's home. The event was attended by family, friends and volunteers.
The Duke Endowment has awarded three-year grants totaling $450,000 to support five diverse coalitions aimed at improving health across North Carolina as part of its new initiative, Healthy People, Healthy Carolinas. The program takes a community-based approach to addressing chronic health issues such as unhealthy weight, diabetes and heart disease.
The Melvin R. Lane Fund of The Community Foundation of Western North Carolina will donate $900,000 over three years to local nonprofits. The organizations include Eliada Homes, Helpmate, Mountain Housing Opportunities and Open Doors of Asheville.
The MIX 101.5/WRAL-TV BackPack Buddies MediaThon raised more than $200,000 and 10,000 pounds of food in a day-long community event on TV, radio, and social media. The food and funds benefit Inter-Faith Food Shuttle's child hunger programs.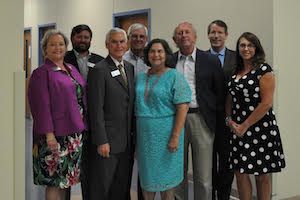 Johnston Community College received a major gift by Donnie and Linda Lassiter of Selma. The donation will support the purchase of a close-quarter shoot house, which will enhance training opportunities for public safety students.
The SECU Foundation provided financial support to assist with Season 4 production of the award-winning PBS television show, A Chef's Life, that will broadcast nationally beginning September 2016. Among others, the show will highlight NC Chef Vivian Howard.
Lions Clubs of North Carolina sent 31 visually impaired campers from Southeastern North Carolina to Camp Dogwood.
News about people, groups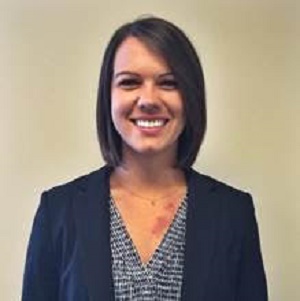 Heart Math Tutoring named Amy Sinclair development director. Hearth Math Tutoring is a nonprofit group dedicated to helping students in high-poverty concentration schools develop math skills and academic confidence.
Fayetteville Technical Community College graduated its first class of that the Solar Ready Vets on July 15th. The class consists of thirteen services members and veterans from the Fort Bragg, NC area.
Lisa LaBarbera-Mascote will join NCSU Office for Institutional Equity and Diversity as Director of the Women's Center.
Sarah Powers, executive director of the Visual Art Exchange, has been named the new executive director of the Office of Raleigh Arts. Powers will begin her new position in August.
BackPack Beginnings Founder and Executive Director, Parker White, has been nominated for The NASCAR Foundation's sixth annual Betty Jane France Humanitarian Award presented by Nationwide. The award honors volunteers from across the country who dedicate themselves to children's causes in their communities.
News about opportunities, initiatives
WRAL-TV, in partnership with the Humane Society of the U.S., has teamed up with SPCA of Wake County, Friends of Wake County Animal Center, SAFE Haven for Cats, Orange County Animal Services, Moore County Animal Shelter, The Animal Protection Society of Durham, Friends of Edgecombe County Animals and Person County Animal Shelter to host Clear the Shelters, the second annual nationwide pet adoption drive. Each shelter will waive adoption fees on Saturday, July 23, as part of the nationwide NBCUniversal Clear the Shelters initiative.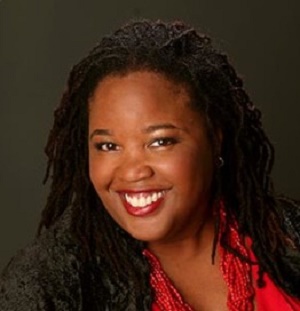 North Carolina Center for Nonprofits will feature Farai Chideya as the keynote presenter at this year's Statewide Conference in September. Farai is a Distinguished Writer in Residence at New York University's Arthur L. Carter Journalism Institute, as well as a senior writer covering politics and data at FiveThirtyEight.
The Lupus Foundation of America, North Carolina Chapter is hosting its two-part "2016 Lupus Empowerment Workshop Series" in Charlotte on Saturday, August 20th.
Nominations for the AFP NC Triad Chapter National Philanthropy Day are now open. Award categories include: Outstanding Volunteer Fundraiser, Outstanding Fundraising Professional, and Outstanding Philanthropist.
Activate Good will hold a Summer Social and Open House on Wednesday, July 20 at Lynnwood Brewing Concern.
Executive Service Corps of the Triangle announced new resource "Build a Better Board" to assist Triangle non-profits to find talented individuals to sit on vital positions of non-profit boards.
---
If you are interested in having your organization's news announced in the next News Bits, please send announcements or press releases to news@philanthropyjournal.com.