News about grants, gifts
The National Sports Collectors Convention teamed up with The Ronald McDonald House of Cleveland on July 9th to provide a child receiving medical treatment, and his/her parents, an opportunity to enjoy a "Once In A Lifetime VIP Experience" at the 39th Annual NSCC.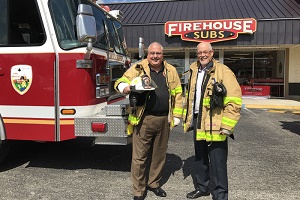 The Firehouse Subs Public Safety Foundation recently awarded a total of 128 grants worth more than $2 million.
Miracle Flights reported 1,216 free flights on July 11th provided to sick children since the start of its new fiscal year.
A $1.25 million gift from Indiana University alumni R. David and Suzanne A. Hoover was give on July 9th to support the Conrad Prebys Career Services Center at Indiana University's Kelley School of Business.
The Chubb Charitable Foundation announced the completion of the second phase of its two-year $940,000 grant to the Teach For All global network on July 10th.
News about people, groups
TecEx announced a new scholarship program on July 3rd.
USF Federal Credit Union was named the number 1 credit union in a survey by Forbes and Statista on July 5th.
Border Angels hosted a screening of Which Way Home for their inaugural Summer Movie Night on July 9th.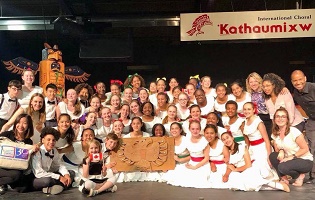 Young People's Chorus was named Choir of the World on July 6th at the International Choral Kathaumixw.
The Head Of The Charles Regatta announced the launch of its new website on July 5th.
The Miles for Breakthroughs 5K took place on July 14th at the Trinity Skyline Trail in Dallas to raise awareness and funds for Down syndrome research.
The 15th Annual McDonald's 365Black Awards were held at the Ritz Carlton in New Orleans on July 9th.
Beeck Center for Social Impact + Innovation announced a new partnership with Case Foundation on July 9th.
The Boston Foundation announced that Dr. Pam Eddinger and Dwight Poler joined the Foundation Board of Directors on July 1st.
The third annual Drive & Dine for Dementia event, presented by The Frank & Barbara Broyles Foundation was held July 13th to benefit Alzheimer's caregivers.
The Leukemia & Lymphoma Society announced five new appointments to the board of directors on July 11th.
Habitat for Humanity of Snohomish County hosted a free Home Maintenance Class on July 14th.
The Carter Center announced eight U.S. recipients of the 2018-2019 Rosalynn Carter Fellowships for Mental Health Journalism on July 11th.
News about opportunities, initiatives
The Food Network and Cooking Channel announced their South Beach Food & Wine Festival to be February 20th- 24th.
Grantmakers for Effective Organizations' Golden State Learning Series will take place September 5th – November 6th.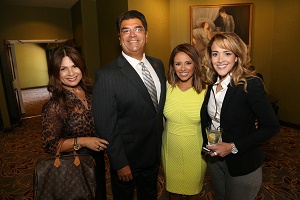 The National Hispanic Media Coalition's 16th Annual Los Angeles Impact Awards Luncheon will take place on September 6th.
PEDIGREE Foundation Pawty: BBQ, Boots, & Bling will be held on October 11th at Marathon Music Works.
The Hamptons Cup Polo match presented by Cartier benefitting Robin Hood will take place on August 5th at Equuleus Polo Club.
Mat Kearney will headline this year's Mentoring and Educating Nevada's Upcoming Students event benefiting Epicurean Charitable Foundation.
The Little Red Dog Inc.'s annual raffle drawing will take place on August 4th.
---
If you are interested in having your organization's news announced in the next News Bits, please send announcements or press releases to news@philanthropyjournal.com.