News about grants, gifts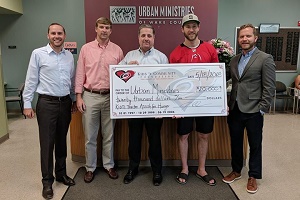 KIOTI Tractor in partnership with The Carolina Hurricanes recently donated $20,000 to the Urban Ministries of Wake County.
The Warren County Community Foundation is currently accepting grant applications for programs funded from its community grantmaking fund.
The North Carolina Community Foundation announced the opening of a grants program that will total $500,000 annually from the Louise Oriole Burevitch Endowment on July 2nd.
News about people, groups
Mint Museum hosted a special screening of The September Issue as part of Film & Fashion Week on July 11th.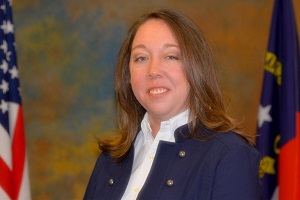 Dr. Kyle Horton announced the endorsement of the Sierra Club on July 9th.
The Innovation & Entrepreneurship Center hosted Principles of Nonprofit Excellence on July 12th.
Access Physical Therapy & Wellness added Home Care to their plans for treatment on July 2nd.
El Sistema USA launched a 3-year, $1 million-dollar investment into 13 organizations in 11 states across the country to bring free music education to underserved youth on July 6th.
Durham Rescue Mission announced Karen Salina as the new Women's Counselor at the Good Samaritan Inn on July 11th.
Durham Arts Council's Summer Foods took place on July 14th.
News about opportunities, initiatives
Raleigh Arts will host an Arts Listening Session on July 18th at Carolina Pines Center.
Association of Fundraising Professionals Triangle North Carolina Chapter will host Major Gifts Affinity Group "Fundraising and Managing Across Age Groups" on July 19th.
North Carolina Center for Nonprofits will present Budget Building for Grantwriters on July 18th.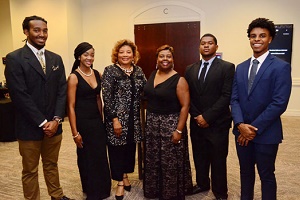 The Charlotte Post Foundation's Post Best Banquet will take place on October 13th at The Hilton Charlotte Center City.
Carolina Farm Trust will present the 4th Annual Carolina Jubilee on Sept. 28th- 29th at VanHoy Farms.
The Rural Center's Homegrown Leaders program is now taking applications for the first of five trainings in the Appalachian Regional Commission region.
The Wrightsville Beach Wahine Classic will take place on August 10th-12th.
Raleigh Organizing Against Racism and the Racial Equity Institute are hosting a Youth Racial Equity Workshop July 20th-21st.
Piedmont Farm Animal Refuge's Annual Vegan Mac & Cheese Cook Off will be held July 28th.
GreenHill will present photography by eight North Carolina artists in an exhibition entitled Analog from August 3rd- November 4th.
Food + Beverage Collider Conference will take place on October 22nd- 24th.
Activate Good handed out Signs for Good signs and decals on July 14th at the Sola Coffee Cafe Pop-Up Market in Raleigh.
Community Blood Center of the Carolinas KidsFest Blood Drive will take place July 21st at Carowinds.
United Way of Henderson County is seeking volunteers from across the community for the third annual Day of Action on August 17th.
---
If you are interested in having your organization's news announced in the next News Bits, please send announcements or press releases to news@philanthropyjournal.com.