News about grants, gifts
Fonkoze USA has won the Inter-American Development Bank's Juscelino Kubitschek Award in the "Economics and Finance" category. Sèvis Finansye Fonkoze, Haiti's largest microfinance institution and the Fonkoze Foundation will receive $100,000 to support services that benefit Haiti's vulnerable communities.
The New York City Council and philanthropic partners will invest $20 million in the Young Women's Initiative (YWI) over two years, funding programs and services that support young women and girls and align with YWI recommendations.
Procter & Gamble has earned national recognition as a Business Committee for the Arts 10: Best Businesses Partnering with the Arts in America honoree for 2016 by Americans for the Arts for its longtime commitment to sustaining Cincinnati's thriving arts community by contributing to ArtsWave Community Campaign with a $2.1 million donation.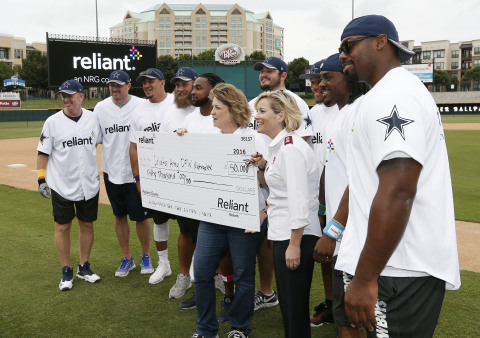 The Dallas Cowboys raised $50,000 for the Salvation Army Greater Metroplex Command at the fifth annual Home Run Derby sponsored by Reliant.
Enterprise Community Partners, Inc. has been selected as the recipient of Citi Foundation's Community Progress fund, an initiative to support 40 visionary nonprofits. Enterprise will receive a grant of $500,000 over two years.
News about people, groups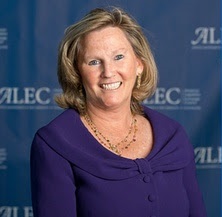 Lisa B. Nelson., CEO of the American Legislative Exchange Council, was the keynote speaker at this year's Women Leading the Future Conference hosted by Ladies America. This year's conference tackled politics and principles.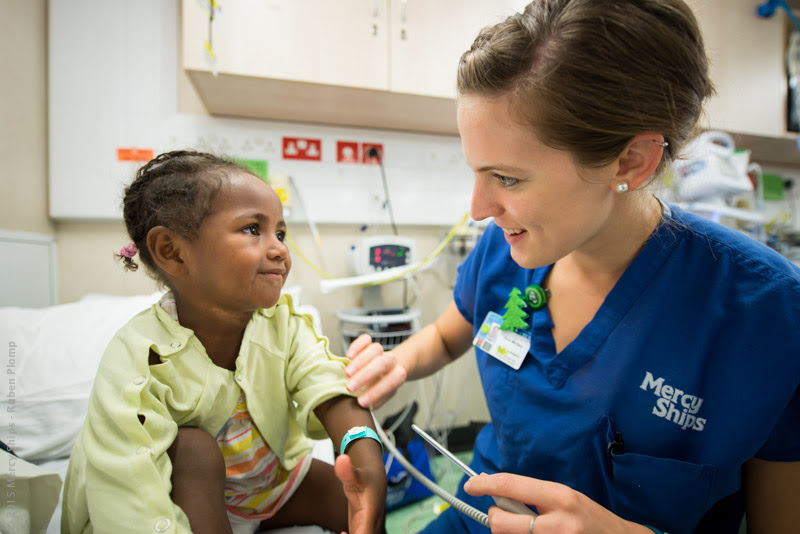 The American Apparel & Footwear Association has chosen Mercy Ships to benefit from their gala, which was held on May 24th in New York City; and a portion of the proceeds from the American Image Awards will help support the efforts of Mercy Ships to provide direct patient care and strengthen healthcare systems in Africa.
Friends of the Earth have partnered with Thanksgiving Coffee Company, who will donate 25% of its proceeds from each bag of coffee purchased to help save the bees.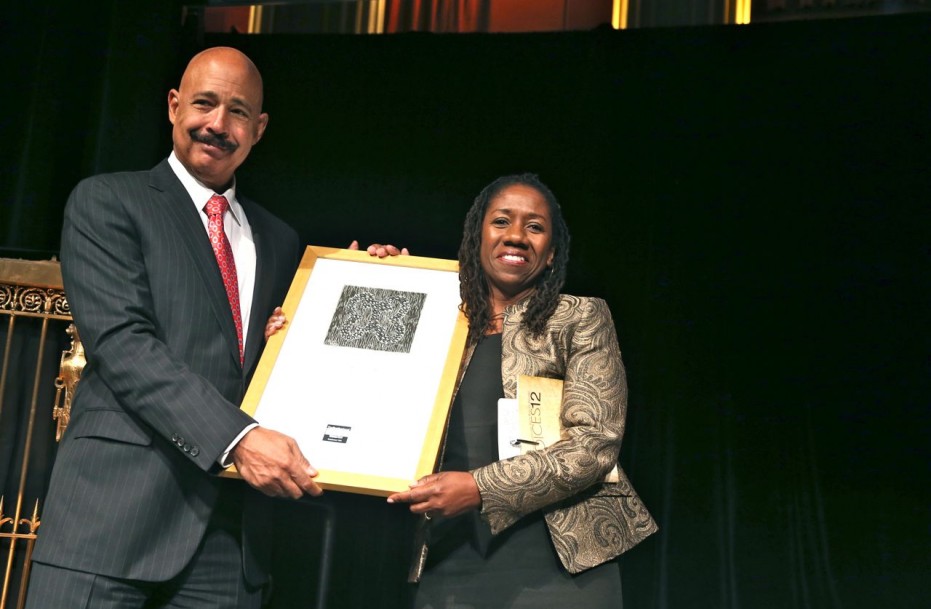 The Brotherhood/Sister Sol held its annual fundraising gala in May, VOICES 12, to honor supporters Sherrilyn Ifill and Damien Dwin. In addition to an awards reception, the event featured a silent auction and words & performances youth members and alumni.
Writer Elissa Washuta and performer Ahamefule J. Oluo have received Artist Trust's 2016 Arts Innovator Awards. Each will receive $25,000 in unrestricted funds for originating new work, experimenting with new ideas, taking risks, and pushing the boundaries in their respective fields. The Arts Innovator Awards are funded by The Dale and Leslie Chihuly Foundation.
The Natural Resources Defense Council (NRDC) appoint Anders Yang as Chief Development Officer, effective July 1, 2016. Yang joins NRDC with an exceptional track record in principal and major gift fundraising, with key leadership roles in campaigns at the University of California, as well as Harvard University.
Penguin Random House and its partner for this year's National Readathon Day the American Library Association, enabled readers everywhere to contribute to #Readathon2016 on May 21st through its newly launched donate campaign on Facebook.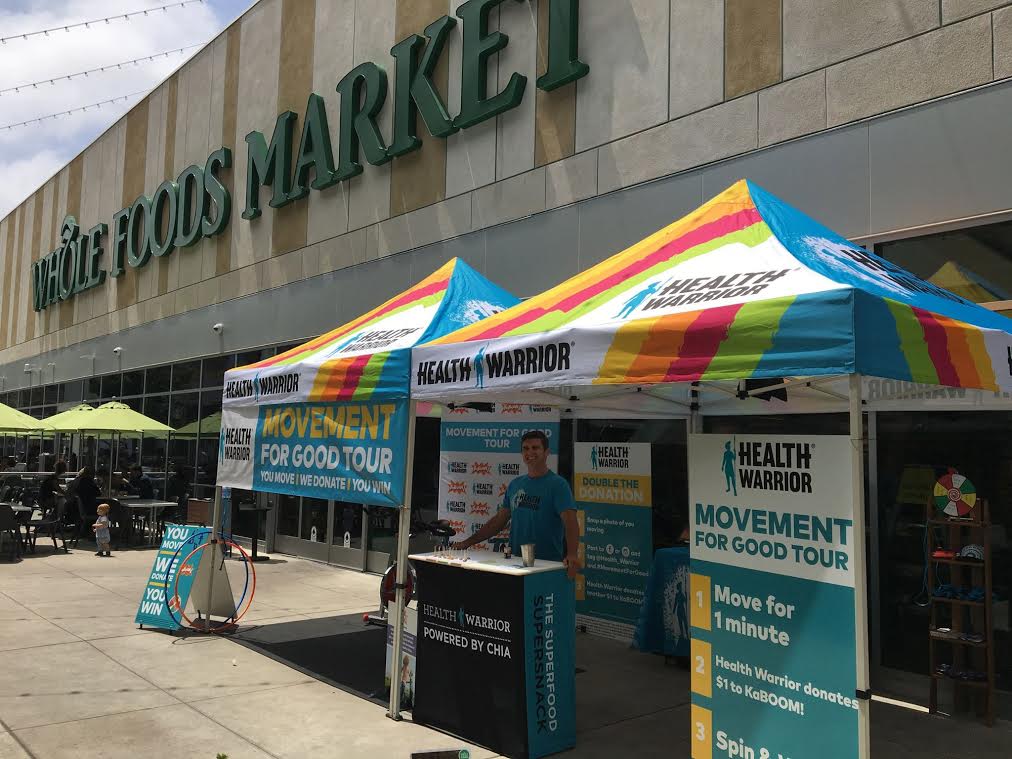 During the month of May, Health Warrior and KaBOOM! began it's Movement For Good Tour across Southern California. This tour will continue all summer and money raised will help KaBOOM! build more playgrounds and create more opportunities for play for kids who need it most.
CycleNation, a program of The American Heart Association/American Stroke Association to encourage outdoor and indoor cycling, have announced that Former Intel executive Sean Maloney and NFL quarterback Joe Montana are their new spokespersons.
The International Center for Transitional Justice held a regional conference in Kampala, Uganda bringing together state actors, representatives from civil society organizations and members of victims' groups from Uganda, Kenya, Democratic Republic of Congo, Burundi, and South Sudan to reflect on the common challenges they face in seeking redress and accountability and shared valuable lessons they have learned in the course of their work.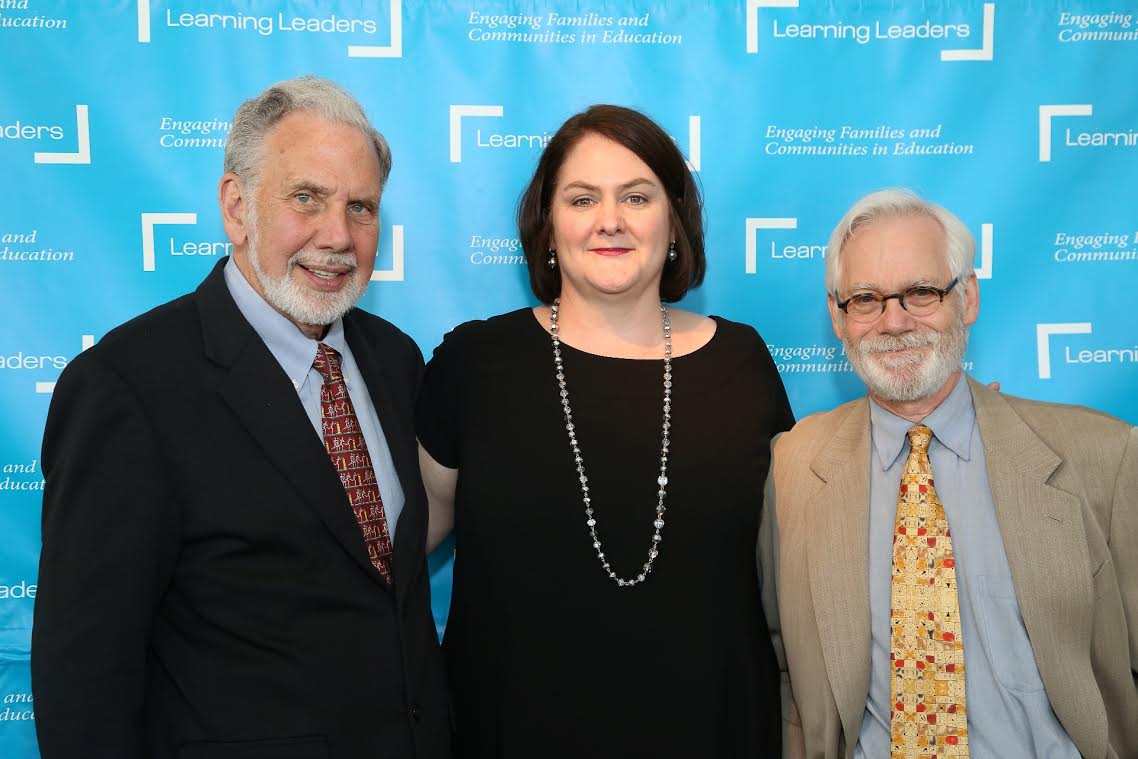 Learning Leaders raised half a million dollars at its 60th Anniversary Spring Gala, held at Tribeca Three Sixty° on May 11th. The gala honored Dr. John Sexton, President Emeritus of NYU and Jeremy Koch, Chairman of Learning Leaders.
On May 17th, Voya Financial held its third annual National Day of Service. The volunteer initiative engages it's employees in a single day, maximizing the company's impact in the communities where its employees and customers work and live.
The American Academy in Rome's McKim Medal Gala, held on June 9th, honors individuals whose work internationally – most particularly in Italy and in the United States – has contributed significantly to the arts and humanities, and whose life exemplifies creative and intellectual exchange. Proceeds from the Gala support Italian artists and scholars joining the Academy community as fellows.
Chris Lynch joins St. Baldrick's Foundation Board of Directors and is determined to raise $100 million for pediatric cancer research. Lynch has over 30 years of success in the tech industry, building startups into market leading companies, and plans to leverage that experience on behalf of St. Baldrick's.
The Hedge Fund Association is pleased to announce the results of its 2016 Board of Directors election. This year's election filled 5 Board positions with the following industry leaders; Evan Katz, Crawford Ventures, Inc., Mark McGoldrick, Cowen Prime Services, Marcia Rothschild, SS&C Technologies, Inc., John Schrier, CACEIS (USA) Inc., and Holly Singer, HS Marketing, LLC.
The Victim Intervention Program/Rape Crisis Center at Parkland Health & Hospital System has been recognized as the 2015-2016 recipient of the Dallas Psychological Association's Pam Blumenthal Community Service Award.
Services for the UnderServed and the local New York City government and other area organizations have broken ground on the construction of mixed-use affordable and supportive housing for those in need of mental health support.
Sarah Ryley wins the May Sidney Award from the Sidney Hillman Foundation for exposing startling abuses of power by the New York Police Department.
The Big Sister Association of Greater Boston and Chrysalis Coaching & Consulting LLC partnered to celebrate International Coaching Week (ICW), an annual week-long global celebration of the coaching profession. In honor of ICW, Executive Coach Karen Carmody, President of Chrysalis Coaching & Consulting, provided pro bono coaching to the staff at the Big Sister Association of Greater Boston.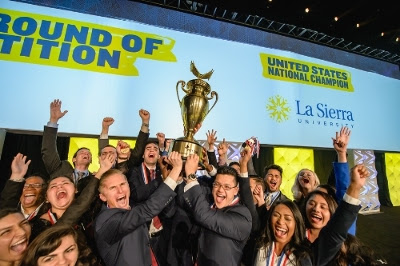 The La Sierra University Enactus team from Riverside, California earned $10,000 in prize money and was named the 2016 Enactus United States National Champion at the Enactus United States National Expo presented by The Hershey Company at America's Center in St. Louis, MO.
Humanitarians and community activists have flocked to New York City for the 16th annual Ford Motor Company International Fellowship of 92nd Street Y, a two-week intensive nonprofit management training program that began June 1st until June 16th.
Medical Teams International hosted a special event with the Liberian Association of Washington State and the African Chamber of Commerce of the Pacific Northwest on Sunday, May 22 to share lessons learned while helping contain Ebola in Liberia.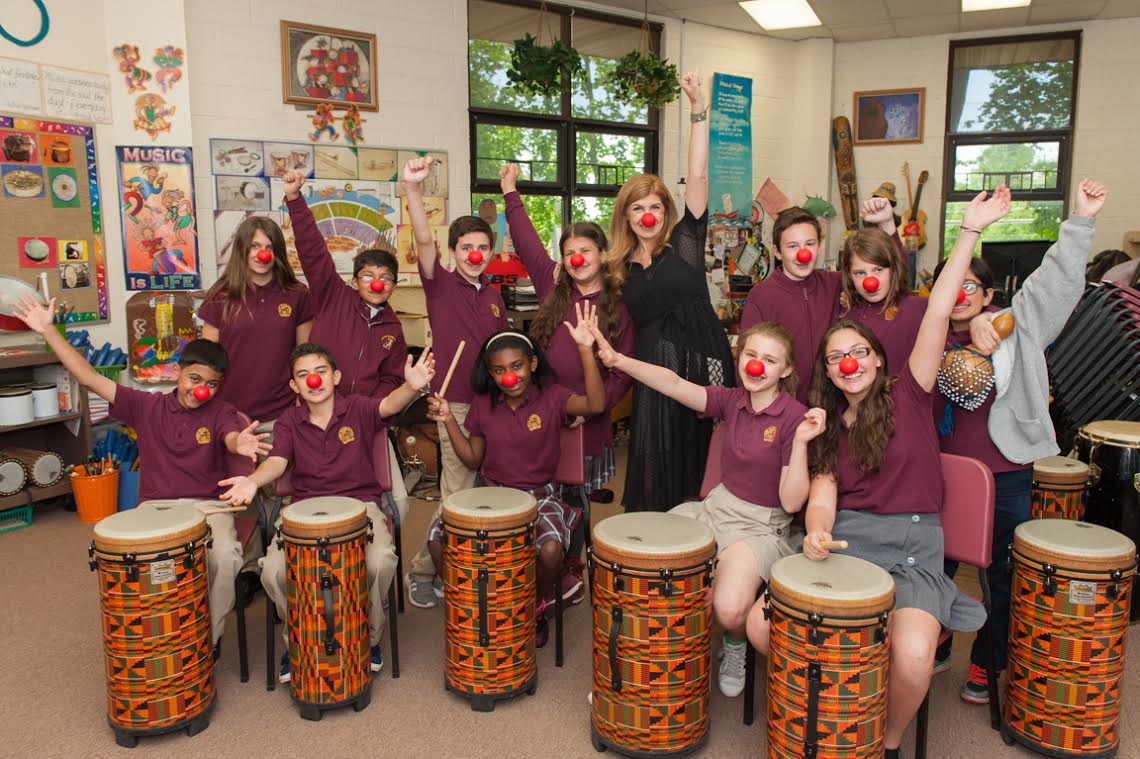 To prepare for Red Nose Day on May 26th, Connie Britton hosted a Virtual Field Trip at the Staten Island Academy to raise awareness about the issue of poverty and inspire students to take action.
KCETLink Media Group has won the Innovation: Digital & Marketing Experience of the Excellence in New Communications Awards by the Society for New Communications Research of The Conference Board. The prestigious awards program honors organizations for their exemplary use of digital, mobile and social media.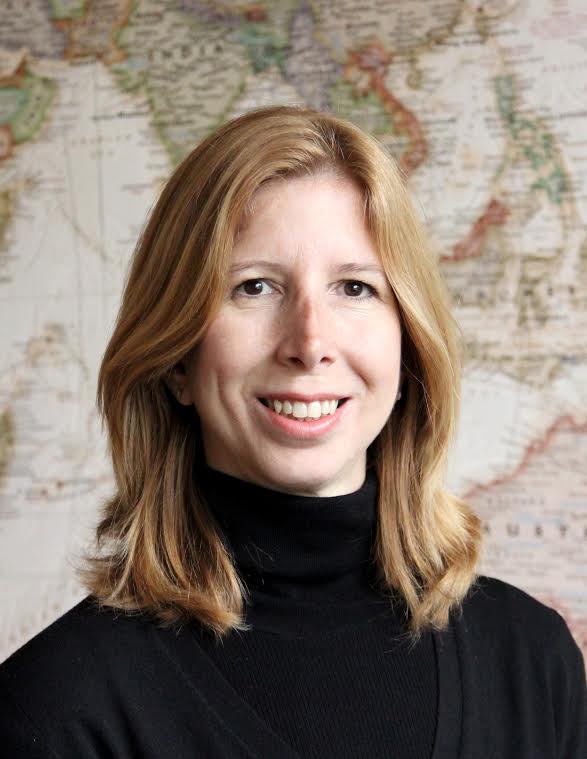 AmeriCares has welcomed Christine Squires as its Senior Vice President and Chief Development Officer. In her new role, Squires will provide both strategic leadership and hands-on tactical execution of fundraising efforts for AmeriCares health programs worldwide.
John Irons joins the Ford Foundation as Director of Inclusive Economics on June 6th. As Director of Inclusive Economies, he will oversee two lines of work: 'Impact Investing' and 'Quality Work and Economic Security.
Handbid and the Washington Redskins Charitable Foundation partnered on May 23rd to for its 2nd Annual Coca-Cola Redskins Charity Golf Classic. The event's proceeds benefited the foundation and alumni youth charities.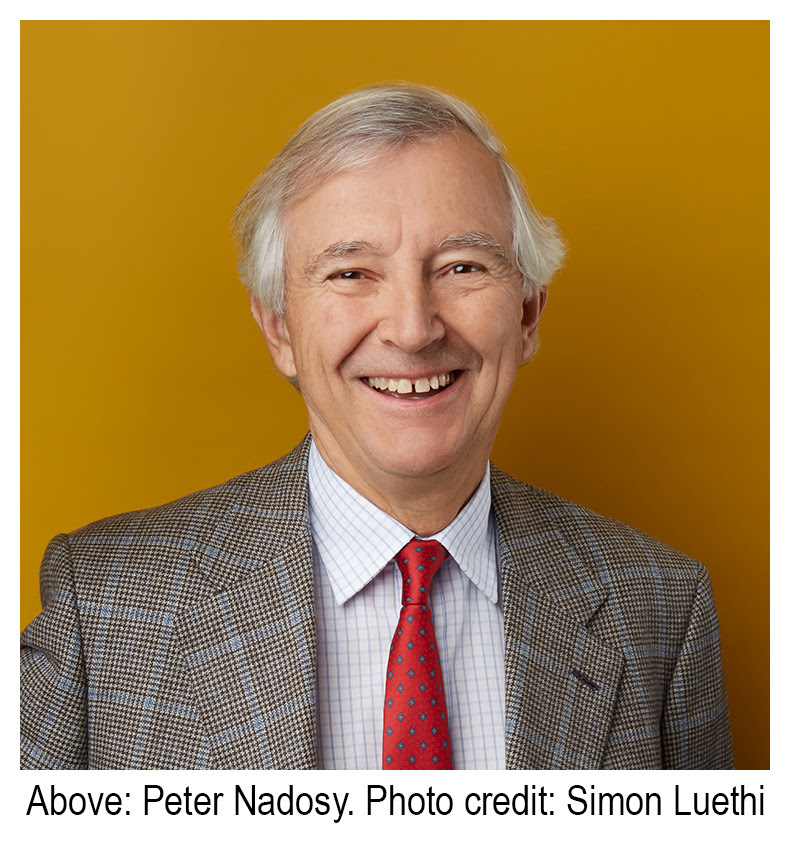 The Doris Duke Charitable Foundation have elected Peter A. Nadosy as the foundation's new Chair of the Board of Trustees. Nadosy will also serve as Chair of the Duke Farms Foundation, which operates a 2,700-acre center for environmental stewardship in New Jersey, and the Doris Duke Foundation for Islamic Art, which operates the Shangri La museum and study center in Hawaii.
At the 2016 National Committee for Responsive Philanthropy Impact Awards reception, nonprofits and grantmakers gathered to celebrate the inspiring work of this year's awardees: Consumer Health Foundation, Evelyn and Walter Haas, Jr. Fund, Patagonia and Sandler Foundation.
Grantmakers for Effective Organizations released its 2015 Annual Report. The annual report reflects on the previous year's highlights.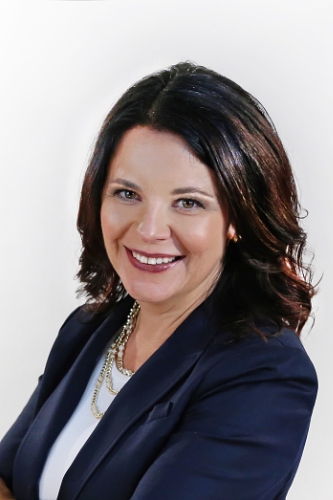 Kris Putnam-Walkerly, president of Putnam Consulting Group, Inc., has been named as one of America's Top 25 Philanthropy Speakers for 2016 by Philanthropy Media and The Michael Chatman Giving Show.
On June 1st, the Jacobs Center for Neighborhood Innovation released its Town Center Master Plan, available for review and comments by the public for 30 days. There will also be several additional in-person community engagement opportunities throughout the 30-day comment period.
Celebrating the collective power of women as volunteers, members of Junior Leagues from four countries gathered in Atlanta for The Association of Junior Leagues International's 94th Annual Conference in May. The conference marked the 115th anniversary of the founding of The Junior League. The conference's keynote speaker was Carlotta Walls LaNier, the youngest member of the Little Rock Nine.
News about opportunities, initiatives
The American Legislative Exchange Council (ALEC) will hold its 43rd ALEC Annual Meeting July 27th-29th in Indianapolis.
The Conversation Project, a public engagement campaign and national nonprofit organization with the mission to ensure that everyone's end-of-life care wishes are both expressed and respected — has created the Conversation Starter Kit, a free downloadable step-by-step guide that helps individuals and families have "the conversation" about their preferences for end-of-life care.
In the U.S., now through August 14, 2016, Mary Kay Inc. will donate $1 from each sale of the limited-edition* Beauty That Counts® Hearts Together® Lipstick. The philanthropic campaign benefits The Mary Kay Foundation's annual Shelter Grant Program which provides $3 million in funding each year in support of women's shelters and survivors of abuse.
ALS.net will hold an art auction to raise funds for ALS research. ART for ALS will take place on June 15th at Santa Monica Art Studios.
Houghton Mifflin Harcourt and Too Small to Fail, in partnership with the National Head Start Association and the National Association for Family Child Care, announce STRIVE for 5, a hands-on bilingual (English/Spanish) program designed to provide early educators with instant tools and ideas to promote children's language development and improve the quality of early learning environments.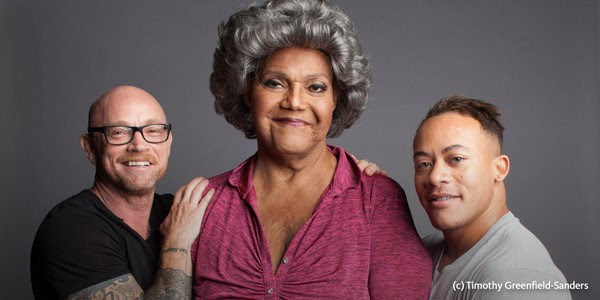 The Arcus Foundation invites the public to preview a screening of "The Trans List" a documentary film on June 9th. A panel discussion with board member Janet Mock will follow.
The Road Scholar Caregiver Grant offers up to $1300 for caregivers, 50 and older, to enroll in a U.S.-based educational trip to encourage educational adventures for older adults looking for an unforgettable learning experience. The Road Scholar offers educational adventures in 150 countries and 50 states for individuals dedicated to lifelong learning.
Sing for Hope seeks to raise $25,000 for its public installation, The Sing for Hope Pianos, taking place June 9th to June 19th in which, all of the instruments will be moved to new permanent homes in NYC public schools, bringing the power of the arts to an estimated 15,000 New York City school children in 2016–2017.
The Independent Sector Conference, "New Frontiers", will take place on November 16-18 in Washington, D.C. The conference brings together more than 1,100 of the charitable sector's most influential leaders and changemakers. Early bird rates ends on June 19th.
Cochon555's annual rewards program, garners over 120 partners nationwide, benefitting the Piggy Bank Foundation. The program will reward those supporting local agriculture and responsible family farming.
Hyperbiotics has launched its $150,000 Dollar for Dollar Challenge Grant to help Bumi Sehat open the doors of its new health clinic in Bali, Indonesia, enabling the inspired nonprofit to expand services to approximately 1500 gentle births in Bali per year.
---
If you are interested in having your organization's news announced in the next News Bits, please send announcements or press releases to news@philanthropyjournal.com.