News about grants, gifts
The Carying Place (TCP) grossed approximately $125,000 at its 15th Annual Benefit Auction, Buffet and Dance on April 29th. Net proceeds from the event will be used to support the annual average of 23 families in TCP's life/financial management skills program and 16-week transitional housing program.
The Lenoir County Community Foundation announced the first scholarship recipient of the Kathleen Morrissey Klutey Memorial Scholarship, Mary Caitlin Deans of Walstonburg. She is a student at North Lenoir High School and will be attending UNC-Chapel Hill. She was give the $5,000 grant based on exceptional academic performance while taking a rigorous course load, including advanced placement and other honors classes.
The Kenan Fellows Program for Leadership and Curriculum Development has received a $100,000 grant from the Biogen Foundation. With this grant, Biogen Foundation will be the Lead Champion of the program's Professional Advancement Institutes that focus on project-based learning, digital learning and leadership development for the 2016-2017 cohort of 41 new Kenan Fellows. The funds will also be used for the creation of the Biogen Foundation Teacher Leader Cluster in Greene County.
News about people, groups
Thirty local Duke Energy employees and retirees teamed up with Greensboro Parks and Recreation's Cemeteries Division to honor local veterans by cleaning head stones, planting perennial shrubs and flowers, and assembling park benches at Forest Lawn Cemetery Soldiers' and Sailor's Memorial, commonly known as Veterans' Circle.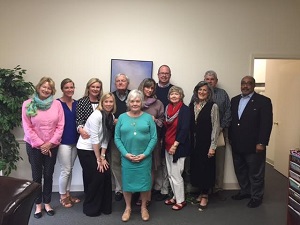 The Bertie-Hertford Community Foundation announced new advisory board members Bob Lee, attorney, and Anna Pierce, community volunteer.
On June 3rd, Communities in Schools of Durham hosted their annual Graduation and Awards Celebration at the Hayti Heritage Center. The event showed highlights from the year and recognized students and graduating seniors. Special guest, Steve Wilks, Assistant Head Coach for the Carolina Panthers, delivered the keynote address.
The Town of Chapel Hill Live & Local Music & Arts Series hosted their last show of the season on June 3rd, featuring A Night of Play. The night featured family games like Jenga, Cornhole, Twister and more.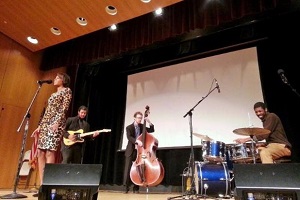 ArtsGreensboro hosted the Levitt AMP Music Series on May 29th, with music from Carolyn Malachi and the Larry Draughn Music Group featuring Vanessa Ferguson.
The NCTech4Good Conference was held June 2nd-3rd in Durham. The NCTech4Good Conference brings together nonprofit professionals, businesses, and volunteers to collaborate, innovate, and explore ways to use technology to advance the mission of nonprofit organizations.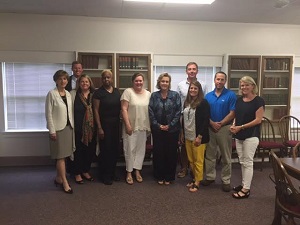 The Beaufort-Hyde Community Foundation announced new advisory board members Buffy Johnson, Pungo Machine, LLC, Tuyet Moore, Natural Balance Therapeutic, Marcy Morgan, Pungo Christian Academy, Bethany Pugh, Middle Creek Farms, Inc.
Twenty-five high school seniors in the Emily K. Center's Class of 2016 received 120 acceptances into 52 different colleges and earned more than $2.6 million dollars in scholarships and grants.
The Lee County Community Foundation announces Jasmine Lucas as a new advisory board member, according to Oliver Crawley, board president. Lucas is a Sanford resident and attorney at Wilson and Reives, PLLC.
The Urban Ministry Center hosted HousingFest on May 28th in Charlotte. The value of each ticket was equal to one night of permanent supportive housing.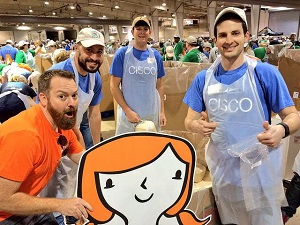 The Food Bank of Central & Eastern North Carolina collaborated with 19 Triangle companies for the fifth annual Sort-A-Rama event. On May 26th, more than 1,000 corporate volunteers sorted and packaged more than 205,000 meals for local families living with food insecurity.
United Arts Council held a First Friday Exhibit and Reception June 3rd featuring photographs from the Visual Art Exchange Photographers' Group.
News about opportunities, initiatives
Guiding Lights Caregiver Support Center will host the Caregivers Summit on Tuesday, August 9th at The Friday Center in Chapel Hill. The full day conference will provide education and support to attendees as caregivers.
The Z. Smith Reynolds Foundation has announced its plan to embark on a year-long strategic assessment to examine and evaluate its current approach to grantmaking and broader work. At the end of this process, by May 2017, the Foundation plans to produce a strategic plan that will guide its work moving forward.
On Saturday June 11th, the N.C. Museum of History will hold an event featuring five North Carolina artists and craftspeople with Latino roots work and how they have progressed from idea to art during the program Latino Artists at Work. The artisans will highlight the steps of their project, tell how they learned their craft, and describe their creative process.
The Turchin Center for the Visual Arts and An Appalachian Summer Festival will present the 30th Rosen Outdoor Sculpture Competition & Exhibition—a national, juried competition presented annually on the Appalachian State University campus. The Rosen Sculpture Walk will take place on July 23rd.
International House and the Charlotte Mecklenburg Library are partnering to provide a free course on computers and the internet from June 13th-29th. Students in the course will learn how to operate a computer, how to navigate the internet to find jobs, how to set up an email account, how to use social media and other information critical to succeeding in today's connected world.
The Novant Health Charlotte Marathon and Chick-fil-A are teaming up to help fight pediatric obesity and encourage healthy habits in kids through the Chick-fil-A Charlotte Kid's Marathon Program. In the seven-week running program, participating kids will run 25.2 miles over the seven weeks leading up to the Novant Health Charlotte Marathon on Saturday, November 12th, 2016. Participants will then join Charlotte Marathon festivities to run their final program mile on race day and finish out with 26.2 total miles.
The N.C. Museum of Natural Sciences will host Science Cafe: Candid Creatures on June 9th. Dr. Roland Kays will use pictures and stories from his new book, Candid Creatures, and his own research to show how scientists use camera traps to help understand how animals and humans share the planet.
The Midtown Raleigh Alliance will host a City Chatter Breakfast Briefing titled "Arts Driven Public/Private Partnerships and Community Involvement." Public Art Coordinator Kim Curry-Evans and Arts Grant Coordinator Sarah Corrin will highlight some of the work they're pursuing, what makes an effective arts program, and examples of ways to collaborate for community art programming.
---
If you are interested in having your organization's news announced in the next News Bits, please send announcements or press releases to news@philanthropyjournal.com.