News about grants, gifts
Stanford University announced the establishment of the new Mary M. and Sash A. Spencer Center for Vision Research thanks to a generous gift pledged by Mary Spencer in honor of her late husband, Sash.
The Nationwide Foundation grated a $10 million gift for the Nationwide Foundation Pediatric Innovation Fund at Nationwide Children's Hospital to help accelerate the most promising research and clinical discoveries at Nationwide Children's.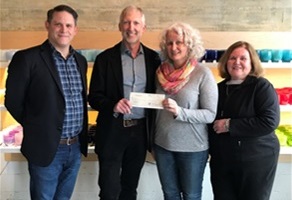 Glassybaby created a new charitable giving program to give three 'baby grants' of $1,000, $2,000 and $3,000 to local nonprofits.
Chick-fil-A began a new initiative to provide $8.8 million in Team Member College Scholarships in 2017.
Honorees of the Community Food Funders Champions Award received a $5,000 award and the opportunity to present their work and model before funders and philanthropic organizations at the Community Food Funders Annual Gathering.
Conquer Cancer Foundation of American Society of Clinical Oncology awarded $5.65 million to researchers in the field of oncology to support cancer research.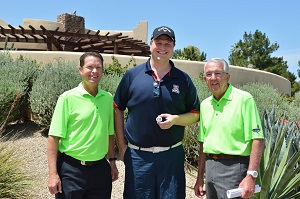 The 44th Annual Lou Grubb Friends Fore Golf & Gala generated more than $600,000 to support patient care, medical education, and research at Dignity Health St. Joseph's Hospital and Medical Center and Barrow Neurological Institute.
Sam Simon announced the formation of The Sam Simon Charitable Giving Foundation and a $1 million grant to People for the Ethical Treatment of Animals.
Wayne State University alumni and faculty members Peter and Karen Frade pledged a gift of nearly $1.25 million to support students in the Eugene Applebaum College of Pharmacy and Health Sciences.
News about people, groups
Three Artivate artists are now featured at the City of Hyattsville International Festival.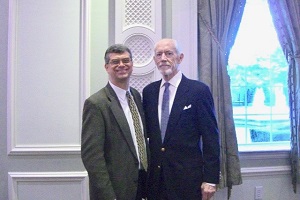 The Northern New Jersey Community Foundation, was honored with the Flat Rock Brook Nature Association's Trustee Award at the nature preserve's 2017 Recognition Dinner on May 16th at the Rockleigh Country Club.
Water for People celebrated Menstrual Hygiene Day to inspire action for girls globally who don't have the resources to manage menstruation.
The Red Nose Day campaign to end child poverty kicked off on May 25th with the lighting of the Empire State Building in red, along with the third annual "Red Nose Day Special" on NBC.
Dr. Tom Catena, a volunteer supported by CMMB for 17 years, was awarded the Aurora Prize for Awakening Humanity.
Learning to Give welcomed Carole Hawke to the team as the 2017 Teacher in Residence.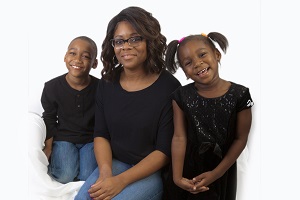 Habitat for Humanity of North Collin County began construction on a home with a Wall Raising Ceremony on May 31st to kick-off the construction of a home located in McKinney for Jesika Goodson and her two children, Neamiah & Naomi
The Morrisville Innovation Foundation selected five teams to participate as this year's HOTTovation participants.
The Jessie Smith Noyes Foundation announced the selection of Threshold Group as its investment advisor as the result of its recent open call for letters of interest.
News about opportunities, initiatives
Global Youth Connect is inviting individuals to White Night Festival on June 24th for open mic, visual art, board games, and networking opportunities.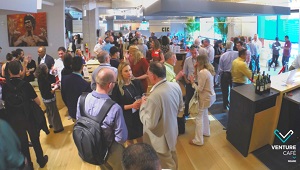 CIC Miami invites innovators to attend Venture Café Miami on Thursdays to help innovators by enhancing and accelerating the growth of innovation in Miami.
The Foundation for Child Development is now accepting applications for the 2018 Young Scholars Program.
MoAD Vanguard will present Vive L'Afrique on June 10th with proceeds benefitting MoAD's exhibitions and educational programs.
Points of Light will host the Conference on Volunteering and Service on June 19th-21st for a chance to hear from social entrepreneurs, corporate intrapreneurs, and thought leaders from around the world.
Yu-Ai Kai invites the community to its Annual Meeting on June 15th to discuss the year in review and future directions.
---
If you are interested in having your organization's news announced in the next News Bits, please send announcements or press releases to news@philanthropyjournal.com.