News about grants, gifts
Last year the Winston-Salem Foundation and Winston-Salem/Forsyth County Schools announced the Peer Project, a five-year, $2 million partnership focused on supporting the District's three goals of improving literacy, graduation rate and closing the achievement gap. The project will fund Orton-Gillingham Classroom Educator Training week with Ron Yoshimoto, an expert in Orton-Gillingham methodology for training public school teachers.
News about people, groups
Non-profit housing developer, DHIC, Inc., opened Emerson Glen, a $7.5 million affordable apartment community for families and individuals located on Tryon Road in Raleigh.
24 Hours of Booty has promoted Brittany Wilson to fundraising and recruitment director and has hired Carrie Futral as office manager.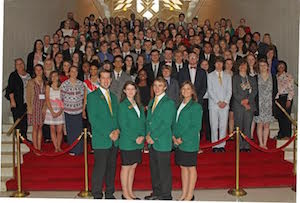 4-H Citizenship North Carolina Focus was held in Raleigh, North Carolina June 13-15. At the event 61 4-H programs across the state gathered to exchange ideas, gain knowledge and learn through hands on experiences.
Eastern North Carolina Stop Human Trafficking Now held a North Carolina Human Trafficking Commission Public Meeting on Thursday June 23rd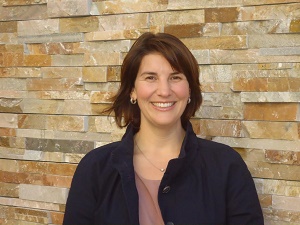 The Children and Families Commission of Orange County
named Kimberly Goll as their New Executive director. They also Richard Mungo, D.D.S. as its newest Commissioner.
Transitions Guiding Lights
is holding a Caregivers summit on August 9 in Chapel Hill, NC. Sessions will focus on cognitive disorders and resources for caregivers.
Leadership Triangle
Board of Directors Chair Winkie La Force will be retiring on December 31, 2016.
News about opportunities, initiatives
Band Together announced the selection process for their 2018 partnership grant will begin on Tuesday, July 19, 2016.
Communities In Schools Charlotte-Mecklenburg will have the Dine Out For Kids fundraiser on Tues., Jun 21 at participating restaurants.
Lupus Foundation of America, North Carolina Chapter (LFANC)'s 16th Annual Links for Lupus Golf Tournament will take place Monday, Sept. 19.
Association of Fundraising Professionals NC Triad Chapter is holding a Pop-Up event on June 28 discussing scholarships, volunteering, networking, and professional development.
Me Fine Foundation is hosting it's Annual Me Fine Gala on September 17th at the City Club Raleigh.
On June 29th, the Triangle Nonprofit Communicators will host an event called "Zen Your Work Life." Attendees will do a 60-minute yoga session followed by a 30 minute discussion of stress in the work place.
NCTech4Good Conference will be held June 6-7, 2017 at The Solution Center in Durham next year.
The Farm Labor Organizing Committee (FLOC) and Triangle Friends of Farmworkers (TFF) are seeking volunteers to drive farmworkers to and from 3 FLOC Regional meetings in August or September, 2016.
---
If you are interested in having your organization's news announced in the next News Bits, please send announcements or press releases to news@philanthropyjournal.com.