News about grants, gifts
Several members of the SwissFoundations came together to support the aging population: Age Foundation, the Walder Foundation, and the Migros Culture Percentage commited 3.33 million Swiss Franc (3.47 million USD) to promote better health outcomes for older adults.
Norwegian donated $723,480 to support UNICEF's work for vulnerable children worldwide.
The Women and Children's Health Research Institute, a partnership between University of Alberta and Alberta Health Services, received $54.5m CA – its largest gift in the University's history. The gift, $14.5 million from the Royal Alexandra Hospital Foundation and $40 million from the Stollery Children's Hospital Foundation, will benefit women and children's health.
Bank of Palestine and Taawon – Welfare Association signed a donation agreement to contribute in supporting the activities of the Palestinian Museum. Under the agreement, Bank of Palestine will donate one million dollars towards the programs of the Palestinian Museum over the course of ten years, starting from this year. The Welfare Association will be responsible for administrative, financial and technical supervision.
News about people, groups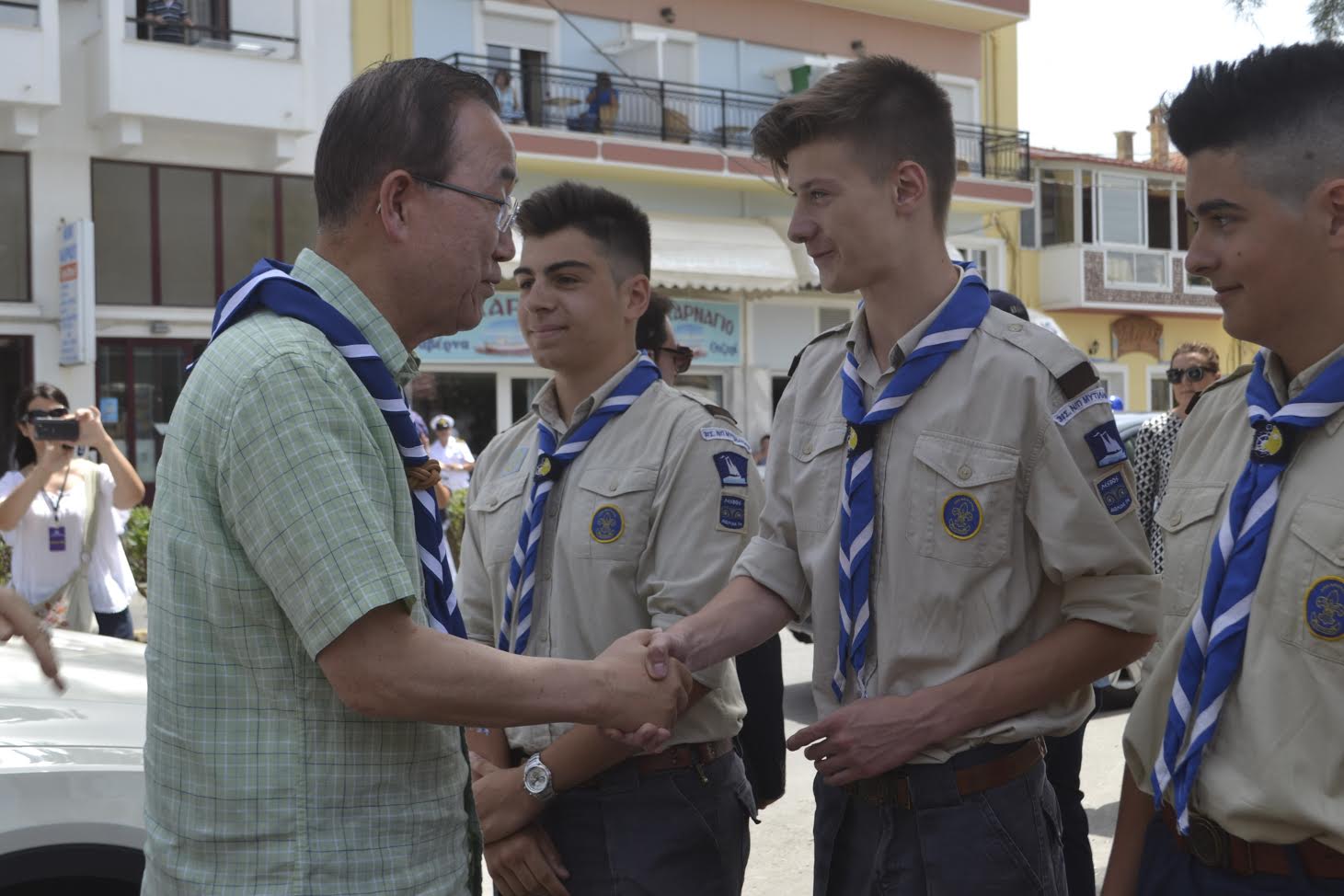 United Nations Secretary General Ban Ki Moon celebrated and recognized Scouts for their tireless service on the Island of Lesbos, a main entry point for refugees coming in to Europe.The UN Secretary General's visit came as Scouts gathered this weekend in Oslo, Norway as part of their triennial European Scout Conference.
The International Refugee Committee and Koi-Fly Creative Productions reunited an ailing Sudanese father, Mawa, with his children for Father's Day 2016. Koi-Fly Creative Productions documented the event.
LA42 Run Station, Parco Nord, the Civil Protection Volunteers of the Church of Scientology (PROCIVICUS), and the Milan chapter of The Way to Happiness Foundation hosted a 7k race on June 9 to raise funds for Volontari con il Naso Rosso – the Red-Nosed Volunteers – a nonprofit organization whose members dress as clowns to visit hospitalized children, the elderly and others in need of the healing that laughter brings.
Jeremy Nicholls from Social Value UK (SVUK) together with Priscilla Boiardi from the European Venture Philanthropy Association (EVPA) will host SVUK and EVPA's Impact Management Workshop in Brussels on October 5th.
Grand & Toy has begun a three-year partnership with the Nature Conservancy of Canada (NCC). The agreement includes a financial commitment to support NCC's conservation efforts, as well as employee volunteer opportunities across Canada.
The Honorable Minister Matsie Angelina Motshekga and Professor Jonathan Jansen, are two of Graduate Women International (GWI)'s speakers at the GWI Triennial Conference, "At the Crossroads of Education, Human Rights and Gender," 24-26 August 2016.
As Antigua and Barbuda celebrated its 60th Carnival, under the theme "Experience Greatness," the country's Governor General, Sir Rodney Williams, called for culture of civic consciousness, social responsibility and community service throughout the diaspora. The Halo Foundation and Governor General Sir Rodney Williams and his wife Lady Sandra Williams, will host the Wings of Charity Gala and Auction on June 30 in New York, NY.
The international medical humanitarian organization Doctors Without Borders/Médecins Sans Frontières (MSF) released a report on the failures of peacekeeping and humanitarian assistance during a deadly attack on civilians taking shelter at a United Nations base in Malakal, South Sudan, in February. The report, MSF Internal Review of February 2016 Attack on Malakal Protection of Civilians Site, calls for the UN to address these shortcomings.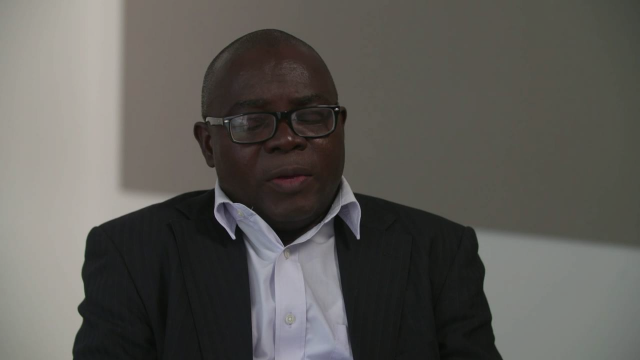 Publishers for Development will host two meetings, June 28 and September 13, looking at how strong partnerships in publishing can support development. Willie Davison Ganda, the Director for Research Development and Innovation at the Ministry of Higher and Tertiary Education Science and Technology Development for the Government of Zimbabwe, and Dr Philip Antwi-Agyei, an interdisciplinary environmental scientist from Ghana, will both speak at June's meeting.
BirdLife International has developed a pilot version of a new tool designed to help organizations assess the impacts of low-budget conservation projects. In the long term, this should lead both to better projects and improved reporting to funders.
The Carter Center Mental Health Program partnered with the Qatar Foundation's World Innovation Summit for Health global healthcare community initiative to develop and implement a Rosalynn Carter Fellowships for Mental Health Journalism program in Qatar.
News about opportunities, initiatives
Registration is open for the European Association for International Education's 2016 conference in Liverpool, UK September 13-16.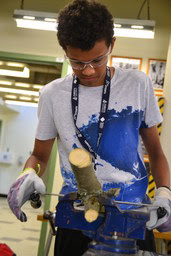 Keeping with Bacardí Limited's "Good Spirited" sustainability initiative, at its rum facility in San Juan, Puerto Rico, barrels are being transformed by hand, from start to finish, into artisan-crafted eyewear. The company has set its sights on a zero-net impact.
Amanda Palmer will be the keynote speaker at the Resource Alliance's 2016 International Fundraising Congress, to be held October 18-21 in the Netherlands.
Forests Ontario announced the Invasive Species Centre will be lead sponsor for the 2016 North American Envirothon (NAE), to be held in Peterborough, Ontario. NAE will bring together more than 300 students from across North America who spent the past year studying this year's Envirothon theme – Invasive Species from July 24th to 29th.
European Venture Philanthropy Association 12th Annual Conference, "Moving Beyond Boundaries," will take place November 3-4 in Paris, France. Early bird registration is open now until September 21st.
goeasy Ltd. has launched the goeasy Community Project to support individuals looking to create change in their own backyards by nominating local projects for the chance to win $50,000 towards their project. Local projects can be entered until July 8th.
Bharti Foundation, the philanthropic arm of Bharti Enterprises, has signed a Memorandum of Understanding with Magic Bus to help shape the future of 1700 children from some of the poorest areas of Mumbai and Delhi. The three-year program was launched in Mumbai on June 11th, which Bharti Airtel will provide financial assistance to this initiative.
Applications for the second year of the Africa Business Fellowship, a joint-initiative of Econet, Management Leadership for Tomorrow, the African Leadership Network, and the Milken Institute have opened. The first round applications will close on November 1 and second round applications will conclude on December 1.
---
If you are interested in having your organization's news announced in the next News Bits, please send announcements or press releases to news@philanthropyjournal.com.