News about grants, gifts
The 2019 Joy W. Pope Memorial Grant in Arts and in Human Services application period opened on June 15th.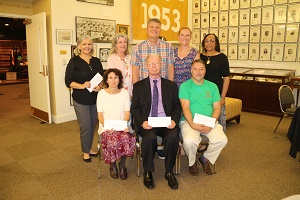 Through the Koinonia Foundation of Wake Forest, a total of $44,755 was given to local nonprofits at the organization's June Board meeting at the Wake Forest Historical Museum.
Guilford Green Foundation will award $30,000 in grants to six nonprofits to fund special programs for LGBTQ youth, domestic violence awareness, a conference and a mural on June 29th.
Pamlico County Community Foundation and Jones County Community Foundation are currently accepting grant applications for programs funded from their community grantmaking fund.
The Golden LEAF Foundation was recently appropriated $10 million to distribute a third round of disaster recovery funding to areas recovering from 2016 natural disasters.
News about people, groups
The American Dance Festival launched its 85th Season on June 14th with the Dayton Contemporary Dance Company performing at the Durham Performing Arts Center.
WOKE took place as part of the artist UNITED Project on June 15th at Durham Arts Place.
Durham's Partnership for Children hosted Dolly Parton's Imagination Library Enrollment Event & Community Festival on June 16th at The Scrap Exchange.
The Z. Smith Reynolds Foundation announced the participants of its 2018 Non-Profit Internship Program on June 15th.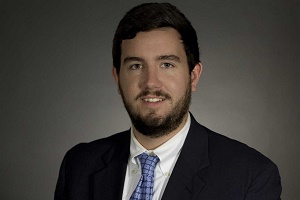 Blaine Wiles was named director for development for The Green Chair Project on June 20th.
The Develar y Detonar exhibit closed at Mint Museum on June 17th.
The Bulow Bowman Scholarship Fund announced its 2018 undergraduate scholarship awards to Kylie Dugan and Katherine Clements on June 15th.
United Way of the Greater Triangle's Day of Action took place on June 21st at Durham Central Park.
ArtsGreensboro's Annual Meeting took place on June 20th at The Van Dyke Performance Space.
Strides for Shelter kicked off the 3rd annual 5K Run/Walk on June 23rd at McAlpine Creek Park.
The Mint Museum hosted NC Yoga Bar on June 20th.
TRUPOINT Partners, Inc. will attend this year's American Bankers Association Regulatory Compliance Conference in Nashville, TN from June 24th – 27th.
News about opportunities, initiatives
LeaderSurf announced on June 14th that it will expand to include program offerings in Folly Beach, S.C. and Nosara, Costa Rica.
The Young Nonprofit Professionals Network is hosting Self-care Summer Kickoff on June 26th.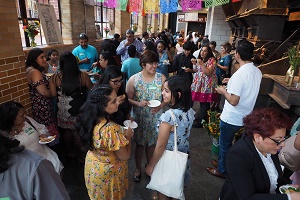 Student Action with Farmworkers End of Summer Celebration will be August 4th.
The Collider's Lunch & Learn Series continues to meet on Tuesdays and Thursdays throughout the summer.
The Association of Fundraising Professionals NC Triad Chapter's Monthly Meeting will take place on June 26th at the Paul. J. Ciener Botanical Garden.
Baptist Children's Homes of North Carolina's Hope in Style will take place on August 25th at The Greensboro Country Club.
A concert benefiting Wake Forest Arts will take place on June 29th at the Wake Forest Renaissance Center.
Chatham Habitat for Humanity is now accepting volunteer groups on Saturday mornings throughout the summer and the coming year.
Pathways to Change's inaugural "Strong Fathers Make Strong Families" resource event will take place on June 20th at Northside Baptist Church in Durham.
The Croatan Institute's Croatan Forum will take place October 2nd-4th in Durham.
East Durham Children's Initiative began its annual Summer Lunch Program that will run from June 18th- August 10th at Maureen Joy Charter School in Durham.
The 2018 Chapel Hill Caregivers Summit will take place on August 7th at The Friday Center.
2018 National Philanthropy Day Award Nominations are being accepted until June 30th.
The National Alliance on Mental Illness North Carolina will be holding the 2018 NAMI NC Annual Conference on October 12th in Greensboro.
North Carolina Theatre Conservatory will produce Pippin, July 6th-8th at the A.J. Fletcher Opera Theater at Duke Energy Center for the Performing Arts in downtown Raleigh.
Children's Law Center of Central North Carolina Birthday Blast 2018 will take place September 13th.
NC Warn will celebrate Attorney John Runkle with a Retirement Party and Fundraiser on July 15th at Rock Quarry Farm.
The Equity Paradigm's Foundations in Racial Equity workshop took place on June 24th.
---
If you are interested in having your organization's news announced in the next News Bits, please send announcements or press releases to news@philanthropyjournal.com.