News about grants, gifts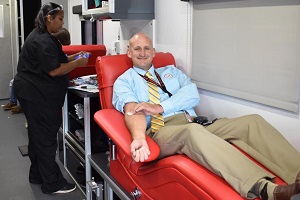 The Community Blood Center of the Carolinas awarded $5,000 in scholarship money to East Rutherford High School this year through its High School Partnership Program, for giving more blood during the 2016-17 school year than any other high school that CBCC works with.
Balfour Beatty Construction raised $44,000 to benefit Make-A-Wish Eastern North Carolina at its 2017 Golf Classic at MacGregor Downs Country Club.
Community Foundation of Henderson County awarded local students 229 scholarships totaling $471,700 for the 2017-2018 academic year.
The REX Hospital Open this year raised over $350,000 to support cardiovascular disease prevention and education at the North Carolina Heart & Vascular Hospital.
The Kenan Fellows Program for Teacher Leadership received a $100,000 grant from the Biogen Foundation to build the professional capacity of outstanding teachers as they begin to lead their peers.
The Cary Women's Giving Network announced $14,000 in local grant awards from its community grantmaking fund.
Duke Energy invested $2.7 million in more than 70 education and training initiatives across North Carolina.
News about people, groups
Piedmont Farm Animal Refuge hosted a free vegan cooking class with Tessa Burmania and Monika Soria Caruso on June 17th at the office of Piedmont Farm Animal Refuge in Pittsboro, NC.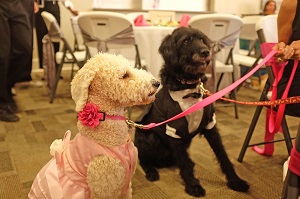 People and their pets came together to raise money for Catering To Cats & Dogs at "Fur Ball- A Prom for Paws" presented by Pet Pilgrimage on May 20th.
Tony Martignetti Nonprofit Radio hosted their show with Michael Davidson, Brett Carey, and Brad Shaw on June 9th.
34 teachers from 11 Wake County elementary schools will learn to weave the arts into all subject areas at the Arts Integration Institute presented by United Arts Council of Raleigh and Wake County June 19th-23rd.
The Institute for Emerging Issues announced the release the InnovateNC Community Innovation Asset Map on June 8th.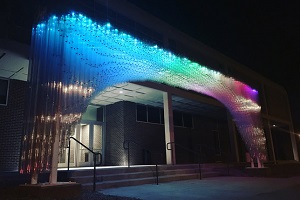 Brian Brush was selected as the public artist for the Duke Energy Performing Arts Center Public Art Project.
The Emily K Center launched Game Plan: College, which provided nearly 400 students with college workshops and advising support.
The Levitt AMP Greensboro Music Series has returned for a second season of ten free concerts at Barber Park this summer sponsored by ArtsGreensboro and the Levitt Foundation.
The first 100 participants that volunteered a day at the Durham Rescue Mission during the grand opening of Chick-fil-A South Square received a free year's supply of Chick-fil-A meals.
News about opportunities, initiatives
The Mint Museum will host Wine on Wednesday every Wednesday evening this summer offering wine specials, entertainment, shopping discounts, and more.
The Association of Fundraising Professionals NC Triad monthly meeting will be on June 27th at Paul J. Ciener Botanical Garden in Kernersville.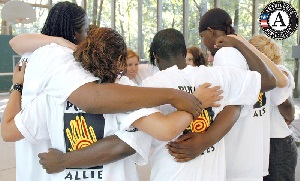 Nonprofit organizations that need to create, improve, or expand their services to meet community needs are welcome to apply to host an Ally of the AmeriCorps Ally program.
UNC PAWS is asking for support to raise $50,000 by June 30th to support the program.
The Orange County Arts Commission and Orange County Animal Services invite the community to the unveiling of the newest public art piece, "Calypso Cat" by Mark Elliott on June 29th at Orange County Animal Services.
Join Activate Good for a week-long program June 26th-30th and July 10th-14th during the Teen Leadership and Service Program.
StepUp Ministry is asking for supporters to help reach their goal of raising $160,000 to help children and adults prepare for productive lives.
North Carolina Museum of Natural Sciences will host "Adult Night: Superhero Science" on Thursday, June 22nd.
Family Care Center of Catawba Valley, Inc. is seeking teenagers or college students to help with landscaping during the summer months.
Polka Dot Mama Melanoma Foundation needs help recruiting firefighters for the upcoming "Spot it: Firefighter Calendar Event to help us raise awareness in a fun way. All proceeds from this event benefit the Polka Dot Mama Melanoma Foundation and their mission of raising awareness and providing education and early detection for skin cancer and melanoma.
The 13th Annual NC Philanthropy Conference will take place in Durham in August. Registration is now open with Early Bird Rates through July 7th.
---
If you are interested in having your organization's news announced in the next News Bits, please send announcements or press releases to news@philanthropyjournal.com.