News about grants, gifts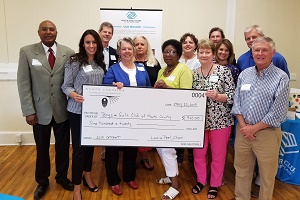 Martin County Community Foundation awarded grant funding to Boys & Girls Clubs of the Coastal Plain for the Formula for Impact program in Martin County and The 2018 Meredith Griffin Revels Scholarship to Madison Russell on June 7th.
The Winston-Salem Foundation announced 21 community grants totaling $611,267 on June 7th.
Community Foundation of Henderson County awarded 226 scholarships totaling $479, 750 for the 2018-2019 academic year on June 8th.
News about people, groups
The Monti performed at The ArtsCenter on June 16th.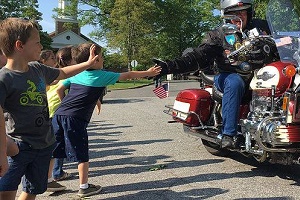 Baptist Children's Homes of North Carolina's "Ride to Clyde" raised $55,000 this June.
Family Fun on the Farm Day took place at Fat Radish Farm on June 16th.
The Frontier Research Triangle Park hosted their Picnic in the Park on June 8th.
The Green Chair Project reports that 609 students received new beds through its Sweeter Dreams bed program.
2nd Friday Artwalk took place on June 8th at the Ackland Art Museum.
BUMP: The Triangle kicked off The 2nd Annual Black Music Month Celebration on June 10th at Duke Memorial United Methodist Church.
The North Carolina Center for Nonprofits hosted Moving from Ally to Accomplice: Supporting LGBTQIA Members of Your Organization on June 13th.
The Museum of Durham History, in collaboration with Ar-Razzaq Islamic Center, hosted a panel discussion focusing on the African-American Muslim experience in the United States on June 16th.
OFM unveiled its new LED lamps on June 11th at the annual NeoCon industry trade show.
News about opportunities, initiatives
The North Carolina Center for Nonprofits will present Get Ahead of FASB Reporting Updates on June 28th.
Space is still available for Activate Good's Teen Leadership & Service Summer Program July 23rd-27th.
N2 Publishing will showcase its latest philanthropic play: partnering with It's a Penalty.
Community Foundation of Henderson County is currently accepting nominations for the Richard C. and Vina L. Sauer Charitable Leadership Award.
The North Carolina Center for Nonprofits Annual Conference will be September 12th-14th.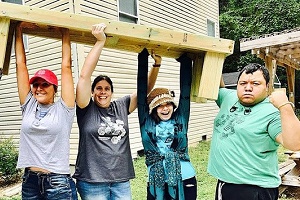 Activate Good is seeking volunteers for the 9/11 Day of Service.
The Alzheimer's Association Western Carolina Chapter is hosting "Navigating a Dementia Diagnosis: What Now? What Next?" on July 21st.
The Association of Fundraising Professionals Triangle North Carolina Chapter will celebrate National Philanthropy Day on November 15th.
The Touring Theatre of North Carolina will present Family Affairs on June 22nd and 23rd at The Triad Stage/Upstairs Cabaret.
Raleigh Arts will host its third annual Universal Access & the Arts Day on June 21st.
The Equity Paradigm's Foundations in Racial Equity workshop will be held June 24th.
Main Event Shopping Spree at The Flourish Market will take place on June 19th.
The North Carolina Philanthropy Conference will take place on August 30th at the Benton Convention Center in Winston-Salem.
The Power of the Dream is introducing the community to its free financial coaching program for adults with autism/IDD and their families, made possible by The Financial Clinic.
HandsOn Northwest North Carolina is still accepting applications for the Women's Emerging Leaders program.
---
If you are interested in having your organization's news announced in the next News Bits, please send announcements or press releases to news@philanthropyjournal.com.