News about grants, gifts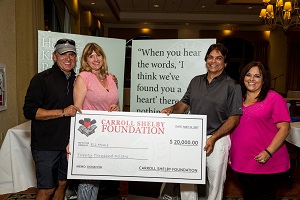 The Carroll Shelby Foundation donated $20,000 to The Eli Home at the annual Eli Home golf tournament.
The National World War I Museum and Memorial was awarded a $1.9 million gift from the Ewing Marion Kauffman Foundation.
Eyes on Your Mission named 5ive Planets, Mideastern Dance Exchange, and Education Effect winners of their 2017 video grant on June 1st.
Cummings Foundation awarded more than $170 million in grants to nonprofits based in Greater Boston.
The Marine Corps Scholarship Foundation will award $7.3 million to more than 2,300 students for the academic year.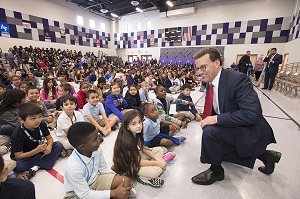 The Lowell Milken Family Foundation donated a $2 million gift to the Hoffmitz Milken Center for Typography at ArtCenter.
The Foundation for Endodontics exceeded their fundraising goal and raised $1.48 million through networking and fundraising efforts of dedicated trustees, committee members and colleagues in the specialty, and support of endodontists, residents and corporate partners.
The SunTrust Foundation awarded a two-year, $540,000 grant to Autism Speaks. Launched in 2016, this partnership is expanding its financial programs, tools and resources to benefit those with disabilities and their families.
The W. M. Keck Foundation gave $10 million to support a USC Health Sciences Campus facility.
loanDepot presented THINK Together with a check for $30,000 to support summer learning programs throughout Southern California.
News about people, groups
Developmental Disabilities was selected as a 2017-2018 National Association of Special Education
Teachers School of Excellence.
Confident Giving: Sage Advice for Funders by Kris Putnam-Walkerly was named a finalist in the prestigious 2017 International Book Awards.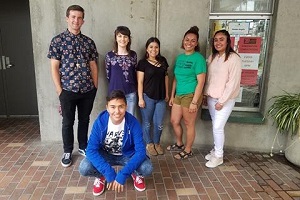 Border Angels held a water drop, first Saturday day labor outreach, and first Sunday legal consultations at Friendship Park during the first weekend of June.
The state of Oklahoma is partnering with Tulsa-based Family and Children's Services to expand its Women in Recovery program to 125 women annually for up to 5 years.
RedRover adopted Kind News Magazine from Humane Society of the United States.
RespectAbility released the Born This Way Fan Guide with free resources for a variety of individuals with disabilities. The guide includes free tools, contacts, information, and services.
World of Animals hosted the 3rd Annual Sunday Funday on June 4th, benefiting displaced pets and their families through the Red Paw Emergency Relief Team.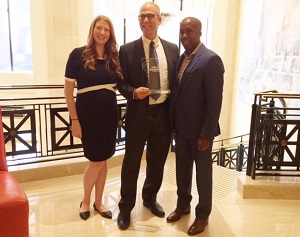 Xylem Watermark was honored by Engage for Good as a 2017 Gold Halo Award Winner in the Employee Engagement category.
Steven Holmes announced the formation of goba Sports Group to inspire people to go outside and be active.
The Wallace Global Fund honored the Standing Rock Sioux Tribe at the inaugural Henry A. Wallace Award event on June 8th.
Medibio Limited announced the appointment of Michael Phelps to the Board of Directors.
Chopt announced a new partnership with Sea To Table, as a commitment to sustainable seafood in all 44 restaurants.
The Giving Pledge added 14 new individuals and couples to its growing list of signatories: Leonard H. Ainsworth, Australia; Mohammed Dewji, Tanzania; Dagmar Dolby, United States; DONG Fangjun, People's Republic of China; Anne Grete Eidsvig and Kjell Inge Røkke, Norway; Sir Stelios Haji-Ioannou, Monaco, Cyprus; Nick and Leslie Hanauer, United States; Iza and Samo Login, Slovenia; Dean and Marianne Metropoulos, United States; Terry and Susan Ragon, United States; Nat Simons and Laura Baxter-Simons,United States; Robert Frederick Smith, United States; Harry H. Stine, United States; and YOU Zhonghui, People's Republic of China.
Recallreport recently launched a comprehensive guide for support on domestic abuse/violence. The guide can be found here.
St. David's Foundation announced William Buster as the Executive Vice President of Community Investments at the Foundation.
News about opportunities, initiatives
Individuals can donate to the We Love Manchester Emergency Fund to support the victims and families of those injured in and affected by the attack.
Sing for Hope announced the date of the Sing for Hope Gala for October 16th, encouraging attendees to come celebrate in their mission of expanding access to the arts in New York City.
Local community members are encouraged to help Pet Paradise make a difference this summer by voting for their favorite organization on the Pet Paradise Facebook page. Voting is now open until June 30th, and the organization with the most votes will be awarded $10,000.
Wonder Women Tech announced the 2017 Long Beach Conference for August 18th-20th at the Long Beach Convention Center for speakers, discussion panels, science fair showcases, and more.
Hayward Public Library will host a free Digital Storytelling Workshop led by StoryCenter Staff, June 16th-17th.
Walking Mountains Science Center's summer programs will operate seven days a week from three locations in the Eagle Valley for locals and visitors to participate in a variety of outdoor science-based programs.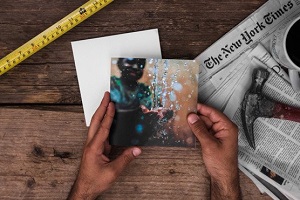 Individuals are encouraged to send dads a father's day card with Charity Water. 100% of donations will fund water projects.
Along with their $400,000 donation, City Harvest Board of Directors challenges the community to help raise $1 million to provide meals for thousands of New Yorkers.
The National Conference on Philanthropic Planning will take place in October as an opportunity for professionals working in charitable gift planning to expand and increases their businesses.
The Remote Deposit Capture Forum event will be held on September 26th in Boston, MA to help attendees become more successful with the resource.
MetLife Foundation and Generations United will present one community with the 2017 MetLife Foundation/Generations United Best Intergenerational Communities Award at the opening reception of Generations United's 2017 Global Intergenerational Conference on June 13th at the Hyatt Regency Milwaukee.
---
If you are interested in having your organization's news announced in the next News Bits, please send announcements or press releases to news@philanthropyjournal.com.