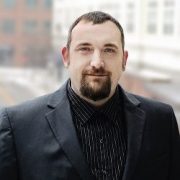 Special to Philanthropy Journal
By Eric Burger
It is no secret that volunteers provide nonprofits with quantifiable value. According to an Independent Sector study, a volunteer hour in 2018, is estimated to be worth $24.69. The hours that volunteers commit help organizations to reach their mission and create greater-good in the community. What if additional value could be exploited from volunteers? New data is revealing that the value of volunteerism goes beyond committed time.

According to a study, performed by Fidelity Charitable, 87% of volunteers claim there is a relationship between their volunteer behavior and the causes that they support financially. Nonprofits that leverage the relationship between volunteerism and fundraising have the opportunity to cross-pollinate campaigns and increase the impact of each individual supporter.
Studies have also shown that volunteers donate more financially than donors who do not volunteer. Fidelity Charitable found that donations could be as much as 10X more from volunteers who donate. All of these metrics point to the importance of connecting support types and creating super supporters.
The first step to create super supporters (individuals who donate and volunteer) is to create a strategic plan. Without a plan, cross-pollination is a daunting task. In fact, according to a VolunteerHub (a leading volunteer management software provider) study, 30% of nonprofits claim connecting supporter groups as their biggest challenge. Creating a plan starts by understanding supporters. Nonprofits should consider who their volunteers are and what motivates them to provide their time and resources. Organizations should also do the same for donors.
Chances are that tapping into these motivations will expose opportunities to increase giving potential and identify similarities between supporter types. Organizations should also consider the following tips when creating a strategic cross-pollination plan.
Here are 5 proven strategies for converting volunteers to donors
Strong Focus on Brand Advocates
Supporters who feel a personal connection to a cause, brand, or mission are more likely to volunteer and donate simultaneously. Nonprofits can create brand advocates by providing rewarding experiences, communicating cause and effect, sharing personal stories of growth, and investing in training and skill development. Organizations need to offer supporters opportunities to express their passion for the cause.
Foundation Based on Engagement
Engagement is the foundation of every successful volunteer program/fundraising strategy. Nonprofits that build a cross-pollination plan, with an emphasis on engagement, have the opportunity to increase productivity and reach goals quickly. Engagement impacts retention and retention increases brand advocates.
According to a study, performed by Gallup, only 34.1% of Americans feel engaged in the opportunities they pursue. Lack of engagement is one of the top reasons that volunteers discontinue giving.
Here are a few ways nonprofits can engage supporters:
Provide supporters with excellent induction, benefits, and training
Establish effective communication
Provide the resources supporters need to be successful
Make supporters feel welcome
Keep giving fun and interesting
Acknowledge contributions
Share success stories
Form social groups/networking opportunities
Volunteer Management Software & Donor Database Integration
Nonprofits cannot leverage relationships if they do not have the data available to identify trends. According to a VolunteerHub study, 30% of nonprofits still use spreadsheets to manage volunteers and fundraising initiatives. Organizations can break down this barrier and see trends in real time by investing in and connecting their volunteer management solution and donor management system.
Investing in a solution and Integrating systems can help a nonprofit connect the dots between donor and volunteer contributions and develop a plan to repeat the trend.
Check out how Preble Street is increasing efficiency by connecting their volunteer management system and donor management system here.
Communication is Key
Communication is a crucial part of volunteer engagement and the process of asking a volunteer to provide additional value. How a nonprofit communicates with supporters can make or break their ability to cross-pollinate supporter types. According to the Institute of Fundraising, 8 out of 10 people donate after being asked personally to do so.
Here are a few ways nonprofits can improve communications and ask for financial donations:
Focus on personalization
Develop a process for both face to face and digital communications
Ask supporters for their preferred communication method
When fundraising do not over-ask
Make communications emotional and elicit a response
Easy Giving Process/Experience
One of the most effective ways to convert volunteers to donors and vice-versa is by making the process easy. Allow supporters to fulfill volunteer opportunities and contribute financially online and offline. Organizations can accomplish this goal by initiating a volunteer management system, giving solution, and developing a process for in-person opportunity fulfillment.
Takeaways
Nonprofits have a unique opportunity to leverage volunteers and convert them to financial donors. Organizations should focus on creating brand advocates, fostering engagement, communicating effectively, identifying relationships in supporter data, and making the process of giving streamlined. Focusing on each of these components can strengthen a nonprofit's program and entice supporters to increase giving.
---
Eric Burger is the marketing communications manager for VolunteerHub, an organization that provides volunteer management solutions for nonprofits across the globe. Eric has worked in the B2B software industry for the past two years and has over seven years of experience in digital marketing.