News about grants, gifts
The family of a fifth-generation North Carolina company has made an $18 million gift to the University of North Carolina at Chapel Hill's College of Arts & Sciences to more than double the size of Carolina's nationally recognized undergraduate entrepreneurship program.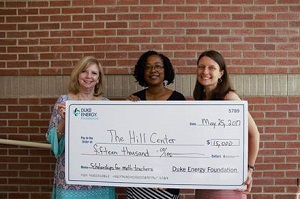 The Duke Energy Foundation awarded $15,000 to The Hill Center of Durham in support of science, technology, engineering and math professional development opportunities for educators in the Durham and Granville regions.
SAFE of Transylvania County was awarded $100,000 over two years to develop a Family Justice Collaborative and hire a Victim Navigator.
DHIC, Inc. received a FY17 flexible grant of $436,500 from the Neighborhood Reinvestment Corporation, dba NeighborWorks America, to support affordable housing development and HUD-approved homebuyer counseling programs.
Susan G. Komen North Carolina Triangle to the Coast awarded a total of $350,000 for 9 grants to local nonprofits to support breast health services and education projects for the under-served, under-insured and uninsured populations in a 29-county service area.
On May 26th, Marva Shuler, Chairman of the Physical Education Department at Hillside New Tech High School, and her students delivered 30 shoe boxes filled with personal care items for the homeless women at the Durham Rescue Mission's Good Samaritan Inn.
News about people, groups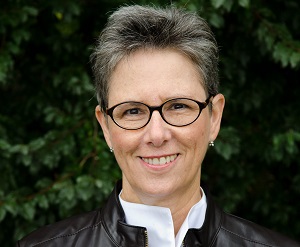 Jean McLaughlin, director of Penland School of Crafts, will retire in December 2017 after serving as director for two decades.
Project SEARCH Wake, a program in collaboration with Community Workforce Solutions and Wake Tech that facilitates higher wage competitive employment for persons with significant disabilities, recently held its first graduation. Nine interns completed three ten-week internships at North Carolina Department of Health and Human Services offices on Dorothea Dix campus in Raleigh.
This summer, Our State and Mast General Store will celebrate the second annual Made in NC Awards.
Pulitzer Prize-winning author and presidential historian, Doris Kearns Goodwin, was the featured speaker at the sold-out 13th Annual Power of the Purse held at the Crowne Plaza resort in Asheville.
On June 9th, The Collider with partners at Citizens' Climate Lobby is hosting an international expert on the importance of climate change as it relates to national security.
TheGifted Arts Inc. hosted the Triangle's youth to stand alongside the GiftedArtists for a free dance workshop and mini showcase, open to the public on May 20th for annual Bring a Friend Day!
Rise Against Hunger (formerly Stop Hunger Now) has added two additions to senior management to support impact growth and global operations: Peggy Shriver has been named Chief Development Officer (CDO) and Larry Shepherd has been named as the organization's first Chief Operating Officer (COO).
Azanique Rawl joined ENC Stop Human Trafficking Now as their Community Outreach Coordinator.
The Greater Durham Chamber of Commerce and ReCity Network have developed a new strategic partnership to build on the Bull City's record of economic success and drive next-generation leadership.
Student Action with Farmworkers welcomed Bianca Olivares as their new Grassroots Organizer and Sandra Rodriguez as their new Assistant Director.
News about opportunities, initiatives
The 8th annual NCTech4Good Conference will take place on June 6th and 7th at The Solution Center in Durham. The conference is dedicated to sharing knowledge about technologies that can advance the mission of nonprofit organizations.
Project SEARCH Wake is currently seeking interns for its second year of training which will begin in August 2017. If interested in becoming an intern please contact Julie Griffin at jgriffin@nc-cws.org.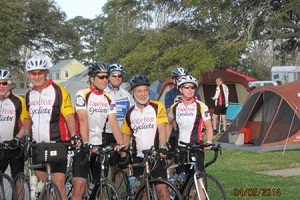 This November, the 6th Annual North Carolina Bike/Walk Summit will be held in Wilmington, N.C. Experts from across the state will be gathering in Wilmington to help foster collaboration, advocate for bicycling, and promote enthusiasm for a bicycle-friendly state.
On May 31st, Student Action with Farmworkers' Into the Fields Interns and Fellows will host their annual lobby day to educate our state's legislators on the importance of expanding higher education opportunities to all North Carolinians and to share information on the contributions that farmworkers bring to North Carolina.
This summer, Food Bank of Central & Eastern North Carolina has set a goal of providing 3.3 million meals to friends and neighbors in central and eastern North Carolina. Individuals are encouraged to donate as part of the Food Bank's Stop Summer Hunger.
Third Space Studio will host Better Meetings Training a day of training, conversation, and activity designed to help you plan and facilitate better meetings, on Friday, June 16th in Research Triangle Park.
The Guilford Green Foundation will make three impact grants of up to $10,000 to organizations or projects to benefit the LGBTQIA community. Proposals are due June 2. Grants will be awarded June 26.
Leadership North Carolina is accepting applications from current and emerging leaders from across the state for Leadership North Carolina Class XXV (2017 – 2018). The application for Class XXV will be open through June 30, 2017.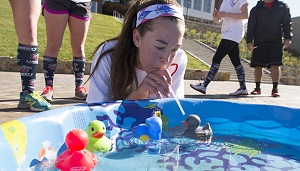 Novant Health Kernersville Medical Center is partnering with the American Heart Association to host the first-ever HeartChase event on Friday, June 2nd from 5-8 p.m. in Kernersville.
The New Leaders Council will host a Progressive Leadership fundraiser on June 1, 6:30 to 8:30 PM at Caffe Luna in Raleigh.
The Nurturing Program at SAFEchild is seeking volunteer children's facilitators. The program meets one evening a week for 12 weeks and volunteers work with one of four children's groups (toddlers, 4-5, 6-8, 9+). To learn more, contact Ginna Bustle, volunteer coordinator, at gbustle@safechildnc.org.
The East Durham Children's Initiative needs volunteers to serve lunch at its community Summer Lunch program from June 19th-August 10th. This program serves hundreds of children and parents who become food insecure during the summer when subsidized school lunches are not available.
GreenHill presents Two Artists | One Space: Renzo Ortega & Antoine Williams on display September 1 – November 5 where the artists will explore themes of black identity and the immigrant experience of displacement through multi-media installations. This will be the fourth in a series of two-person exhibitions at GreenHill where artists present works in the context of, and responding to contemporary issues.
---
If you are interested in having your organization's news announced in the next News Bits, please send announcements or press releases to news@philanthropyjournal.com.