News about grants, gifts
Heart Math Tutoring has received School Sponsorship-level grants from Google Fiber, Wells Fargo and Sisters of Mercy of North Carolina Foundation.
Hunstad Kortesis Plastic Surgery + Med Spa launched Emerging Hopes, an annual philanthropic initiative that will gift up to $175,000 of life-changing plastic surgery and cosmetic procedures to those who need it most but can't afford it.
24 Hours of Booty announced a $1.5 million commitment to Carolinas HealthCare System's Levine Cancer Institute and Levine Children's Hospital.
Oak Foundation awarded El Futuro $500,000 over four years to help low-income members of the immigrant Latino community thrive at work, school, and home.
On Saturday May 14th, Band Together hosted a concert featuring Trampled By Turtles, The Devil Makes Three and Dr. Bacon, where Band Together presented a check for more than $1 million for its yearlong partnership with Kidznotes.
News about people, groups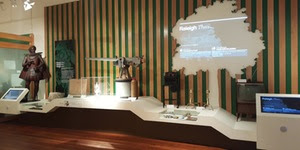 Leadership Triangle hosted Leadership Triangle After Hours on May 19th at the City of Raleigh Museum. During the event, guests learned about the history of Raleigh and had the opportunity to go on a special tour of the collections room.
The John M. Belk Endowment and Durham-based nonprofit MDC have partnered to examine the patterns of economic mobility and educational progress in North Carolina to determine who is being successfully prepared for entry and success in the most economically rewarding sectors of the state's economy.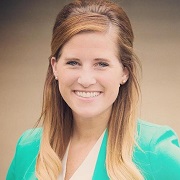 The Greater Durham Chamber of Commerce held a community conversation aimed at helping people better understand House Bill 2 on May 15th. Speakers included Joe Stewart, E.D. NC Free Enterprise Foundation, Rick Glazier, E.D. NC Justice Center, and Carolyn McAllaster, founder, Health Justice Clinic at Duke University.
24 Hours of Booty has hired Mallory Walsh, M.S., as fundraising and recruitment director. In her role, Walsh will oversee rider recruitment and corporate fundraising efforts for the 24 Hours of Booty charity cycling events in Charlotte, Indianapolis and Columbia, Maryland.
The board of directors of Benevolence Farm has announced Durham, North Carolina native Elly Goetz as their new executive director.
On Tuesday, May 17th, 22 men and 4 women receive certificates of completion from the Durham Rescue Mission's one-year recovery program at a special ceremony.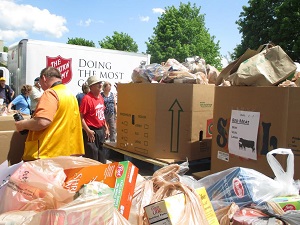 On Saturday, May 14th, United Way of Henderson County celebrated the 24th year collecting food for the community during the National Association of Letter Carriers' Stamp Out Hunger Food Drive. Local Letter Carriers and volunteers collected 28,829 pounds of non-perishable food donations from postal customers' mailboxes across the county.
On Thursday, May 19th, the Z. Smith Reynolds Foundation announced the launch of Mo Wants to Know – a statewide listening and learning which will introduce the Foundation's new executive director, Maurice "Mo" Green, to communities across the state.
This spring, United Arts Council worked with Rep. David Price's office to host the 4th District Congressional Art Competition for high school students. Winners were announced at the May 3rd reception, held at the Junior League of Raleigh.
Last month, hundreds gathered from across the world in Saxapahaw, North Carolina, for IntraHealth International's annual SwitchPoint conference. Each year, SwitchPoint brings together ideas, tools, and people that are making a difference in areas such as humanitarian innovation, global health, and technology.
The North Carolina Cares fundraiser was held in Raleigh on April 28th. The event was presented by Teen Cancer America and hosted by its co-founder, Roger Daltrey, and brought together more than 250 members of the North Carolina community to raise money for the organization's efforts across the state.
A groundbreaking for the SECU Memorial Walkway took place May 19th aboard the USS Battleship NORTH CAROLINA. A $3 million grant was provided by the member-funded SECU Foundation for the project. The SECU Memorial Walkway will honor the legacy of North Carolina's iconic landmark and pay tribute to all military personnel.
News about opportunities, initiatives
The Food Bank of Central & Eastern North Carolina will collaborate with Triangle companies for the fifth annual Sort-A-Rama event on May 26th. On this day, up to 1,000 corporate volunteers will unite to sort and package more than 175,000 meals for local families living with food insecurity.
Information to apply for the Golden LEAF Major Site Development Initiative (MSDI) is now available. The MSDI was established to help attract major employers to rural, tobacco dependent, and economically distressed areas of North Carolina.
The 31st annual North Carolina Watermelon Festival in Historic Murfreesboro is scheduled August 3rd 6th. This year's theme is a "Salute to Chowan University," which celebrates the impact the University makes in the region.
Leadership North Carolina (LNC) announced that the application period for Leadership North Carolina Class XXIV is now open. Each year the LNC program selects a class of 50-60 current and emerging leaders from across the state to learn about the challenges and opportunities facing North Carolina.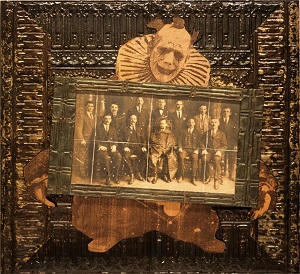 The Turchin Center for the Visual Arts (TCVA) will host artist and curator Brad Thomas for its Lecture Series on July 1st. He will speak on his exhibition "Show Me The Way To Go Home" before TCVA's Summer Exhibition Celebration.
WomenNC will accept resumes from individuals to join WomenNC's volunteer team, including positions on the Board of Directors and organizational committees.
The 2016 Not-for-Profit Accounting Conference will be hosted by the North Carolina Association of Certified Public Accountants on May 24th.
The Town of Chapel Hill and Chapel Hill Downtown Partnership announced the free Movies Under the Stars summer series held outdoors beginning June 9th with Disney's Lilo & Stitch.
AFP NC Triad Chapter will host "The Power of Endowments: Why and Why Not? Ethical and Other Considerations" on May 31st, presented by Gordon Soenksen, CDO of Community Foundation of Greater Greensboro.
The Community Blood Center of the Carolinas (CBCC) is giving high school and college students a chance to earn a scholarship and save local lives through its Eighth Annual "Students Saving Summer" Scholarship Program. Students who organize and host a successful blood drive with CBCC between June 1 and Sept. 30, 2016 have the chance to earn scholarship money for their secondary education.
---
If you are interested in having your organization's news announced in the next News Bits, please send announcements or press releases to news@philanthropyjournal.com.