News about grants, gifts
Asimina Arvanitaki has been named the inaugural Stavros Niarchos Foundation Aristarchus Chair in Theoretical Physics at Perimeter Institute. An $8 million investment, shared equally between the Stavros Niarchos Foundation and Perimeter Institute, will support pioneering research into the universe at its most fundamental level, as well as foster research and training ties between Perimeter Institute and Greece.
On May 13th, the Hollywood Foreign Press Association hosted a philanthropic celebration at Nikki Beach at the InterContinental Carlton. The evening benefited FilmAid International a gift of $100,000, a nonprofit organization that uses the power of film and media to transcend language and literacy.
Manulife employees have raised more than $50,000 for Fort McMurray Fire Relief. The funds have been matched by Manulife for a total of over $100,000. Manulife has also increased its original $50,000 donation to $100,000, bringing the total contribution to more than $200,000 to assist with wildfire relief and recovery efforts in Fort McMurray, Alberta.
Jazi Foundation financed the new country pilots of the One Acre Fund in Malawi and Uganda, involving 1000 smallholder farmer families each.
OPES Impact Fund invested $100,000 in Devergy, a social energy services company. The amount, which is part of a larger equity investment, will help Devergy expand its management team and grow commercial operations throughout Western Tanzania.
Debiopharm Group and IMD conclude a generous donation agreement to support a multi-year professorial Chair in Family Philanthropy at IMD business school in Lausanne, Switzerland with a donation of several million Swiss francs over the next 15 years.
The Missing Children's Network — the only non-profit organization in Quebec that families can turn to when their child disappears — has received another $10,000 donation from Economical Insurance. The funds will enable MCN to continue empowering local school-age students with the knowledge and tools needed to stay out of harm's way. Over the past 30 years, the Missing Children's Network has assisted police in locating and recovering 1,160 children.
News about people, groups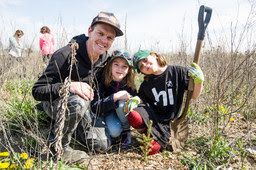 On May 7th, volunteers and planting partners in four communities across Ontario participated in Forests Ontario's annual Community Planting Weekend. In the spirit of helping to re-green our province, more than 460 attendees planted a total of 2,800 new, native trees in Niagara, Windsor, Kitchener/Waterloo and York Region.
Vitamin Angels signed a Memorandum of Understanding with Muhammadiyah to collaborate on alleviating micronutrient deficiency among children under age 5 through the distribution of micronutrients, specifically vitamin A, and deworming tablets to preschool age children across Indonesia.
Choki will sponsor Donaldo Barros for a 21 day journey to Bhutan, one of the most inaccessible and unknown destinations in the world. During his journey, Barros will be exploring sacred sites of Bhutan.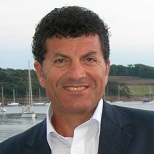 Taawon has announced that Dr. Mahmoud Hawari will be the new Director General of the Palestinian Museum, which was inaugurated on May 18th.
The Board of the Global Fund to Fight AIDS, Tuberculosis and Malaria approved Strategy 2017-2022 to maximize impact, strengthen systems for health, promote and protect human rights and gender equality, and mobilize additional resources.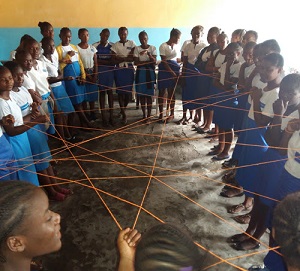 Graduate Women International (GWI) member in the Democratic Republic of Congo, the Association Congolaise des Femmes Diplômées des Universités, has just successfully completed a round of Girls' Choices workshops, a GWI programme that supports teenage girls to complete secondary school and transition to university, further education or professional work.
On April 28th, the 140 foundations of Divest-Invest Philanthropy that represent more than $12 billion in assets were awarded for their pledges to divest assets from fossil fuels and invest in climate solutions. They received the prestigious Nelson Mandela-Graça Machel Innovation Award for Brave Philanthropy from CIVICUS, an international civil society alliance based in South Africa.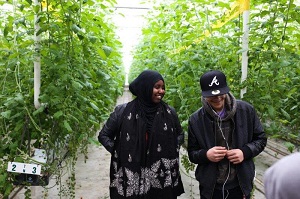 Britannia Woods Community House and Network for Good hosted Family Maker Day at the Britannia Woods Digital Media Zone on May 22nd.
Animal Defenders International rescued 33 lions from circuses in Peru and Colombia and released them into their natural habitat in the African bush.
The Carter Center Mental Health Program has partnered with the Al Jalila Foundation to develop and implement a United Arab Emirates Rosalynn Carter Fellowships for Mental Health Journalism. This program will be the first mental health fellowship program for journalists in the Middle East.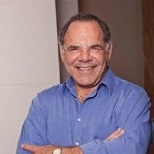 The International Association of Advisors in Philanthropy recognized Les Winston of CAP Insurance & Financial Services Inc. for the 2016 Fithian Award. The award is given annually to an individual with a distinguished career in service to the philanthropic community.
On March 20th, m2m Mentor Mother Denise Manong traveled to San Francisco to join American feminist Gloria Steinem as a special guest and speaker at the opening of photographer Annie Leibovitz's new exhibit.
The Prime Minister of Canada, Justin Trudeau, has announced that Canada will host the Fifth Replenishment Conference of the Global Fund to Fight AIDS, Tuberculosis, and Malaria in Montréal, Québec, on September 16th, 2016.
Corporate Citizenship's new report entitled Hard Outcomes or Hollow Promises: Realising the True Impact of Corporate Community Investment helps companies to close the impact-aspiration gap by overcoming challenges and barriers to measurement. The report guides practitioners through the process to effectively measure community investment impacts – creating benefits for both business and society.
AidEx, a forum for the international aid and development community, is happy to announce that the 2016 edition of the AidEx Humanitarian & Development Journalism Award, supported by NRS International, is now open for submissions and nominations.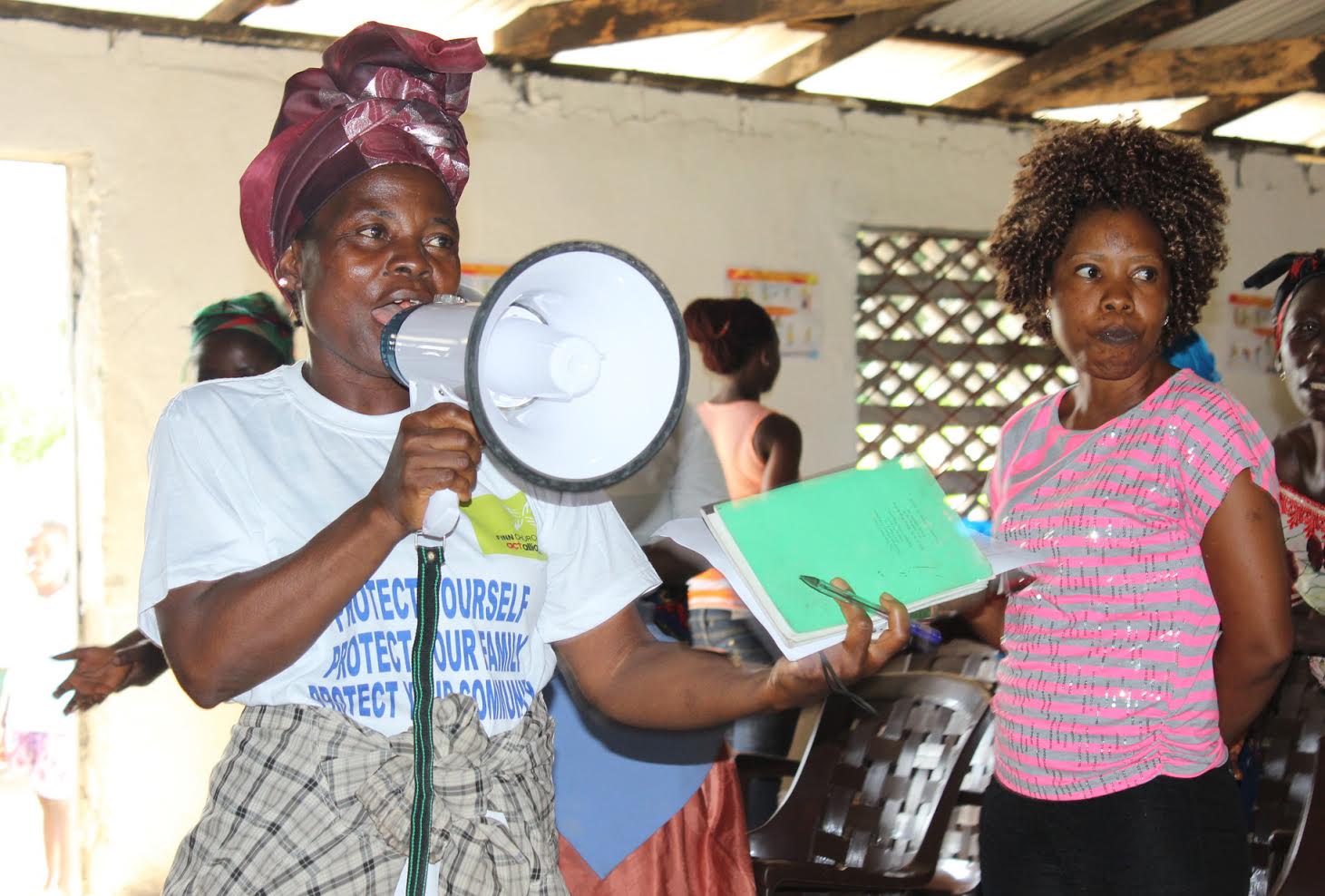 On May 23rd, ACT Alliance General Secretary John Nduna spoke at theWorld Humanitarian Summit's High-Level Leaders Round Table on 'Changing People's Lives: From Delivering Aid to Ending Need'.As part of the alliance's contributions to furthering the Agenda for Humanity, it has committed to revising and reforming its humanitarian response mechanisms in line with the direction set out in the UN Secretary General's Agenda for Humanity, and to supporting empowerment of people impacted by emergencies in addressing their self-determined needs.
The International Women's Media Foundation (IWMF) is recognizing four outstanding woman journalists as winners of its annual Courage in Journalism Awards. Honorees include Mabel Cáceres, founder and editor-in-chief of El Búho, an independent magazine in Peru; Janine di Giovanni, Middle East Editor at Newsweek and contributing editor at Vanity Fair; and Stella Paul, a freelance journalist in India. Diane Rehm, long-time host of the public radio show that bears her name, will receive IWMF's respected Lifetime Achievement Award.
Great-West Life, London Life, and Canada Life have released their 2015 Public Accountability Statement. The annual statement, titled Commitment to well-being, is the definitive report on the organization's positive social impact in communities across the country.
News about opportunities, initiatives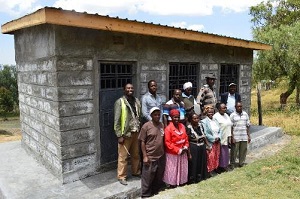 INTASAVE Energy, a global nonprofit and environmental enterprise, has commenced a long-term impact investment initiative to bring sustainable, scalable and economically beneficial solar power to off-grid communities in developing regions around the world via INTASAVE's Solar Nano Grid (SONG) model.
The McKim Medal Gala will be held by the American Academy in Rome on Thursday, June 9th to honor individuals whose work internationally has contributed to the arts and humanities, and whose life exemplifies creative and intellectual exchange. Proceeds from the Gala support Italian artists and scholars joining the Academy community as fellows.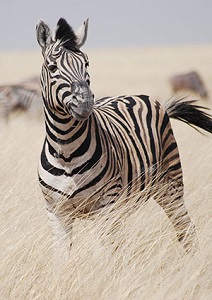 African Wildlife Foundation (AWF) in partnership with the Society of Animal Artists announced an art sale benefiting their conservation efforts. Until May 31st, art aficionados can purchase one-of-a-kind African wildlife-themed original artwork created by some of the Society's artists, and 40 percent of each purchase will be donated to AWF.
seif
is seeking innovative social business ideas for the 2016 seif Awards for Social Entrepreneurship.
Maple Leaf Foods announced its commitment to sustainability and creating economic, social, and environmental value. Maple Leaf is executing a comprehensive approach to sustainability, spanning four priorities – nutrition and health, people and communities, animal care, and environmental sustainability.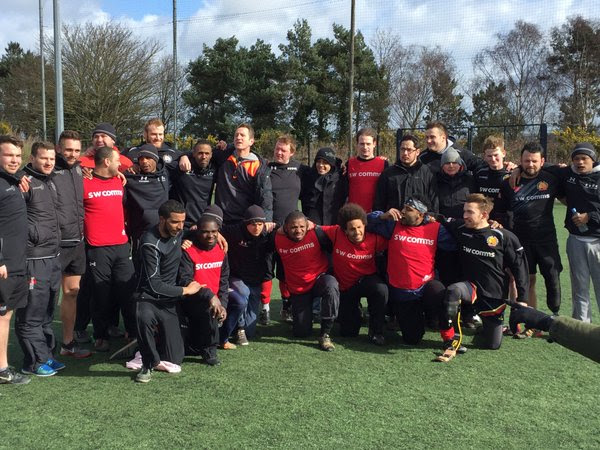 School of Hard Knocks' which uses rugby and boxing to get unemployed people back into work, which has previously taken place in Tottenham, Glasgow, Birmingham, and Cardiff, is now returning to London for its 9thth Series. This year's program took place on the Isle of Dogs, hosted on the Millwall Rugby Club grounds.
Desai Foundation is currently expanding its Sanitary Napkin Program which empowers Indian women and also provides lower cost napkins compared to the major brands. Their pilot program, in partnership with Gram Seva Rural, has one center where they teach women to make sanitary napkins and sell them locally for much less than the alternative napkins available.
European Venture Philanthropy Association will host a webinar on June 29th on how organizations can grow through non-financial support.
Innovation Enterprise will host its Digital Publishing Innovation Summit will take place in Singapore on the June 29-30.
---
If you are interested in having your organization's news announced in the next News Bits, please send announcements or press releases to news@philanthropyjournal.com.