News about grants, gifts
Valspar has provided $2.5 million in cash and product donations to support 51 local Habitat for Humanity organizations in 16 states as part of Valspar's National Neighborhood Week, May 9 – 14, 2016. Every Valspar site in the United States will be activating volunteer teams during National Neighborhood Week to work on Habitat home builds and A Brush With Kindness projects.
In addition to $40,000 previously donated, OpenMedicine Foundation has received another donation of $350,000 by an anonymous donor for their III-BIG DATA Study.
The U.S. Department of the Treasury will allocate the final $1 billion in funds under the Hardest Hit Fund (HHF). Thirteen of the 19 participating HHF states will receive additional funds, which were allocated through a competitive application process.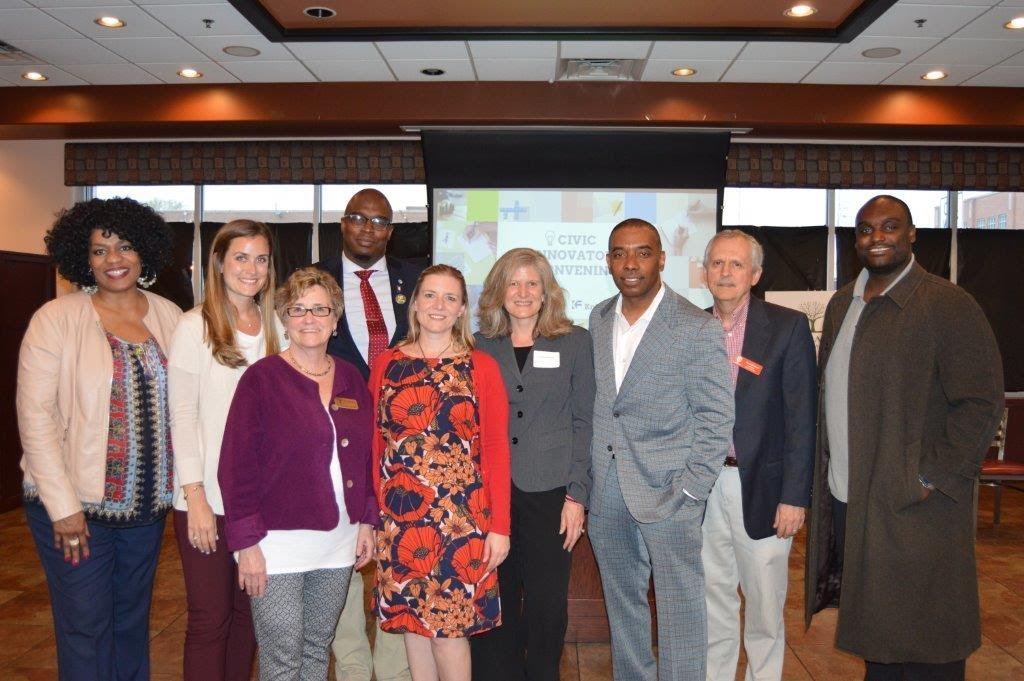 The Legacy Foundation has awarded $50,000 in innovative ideas in Gary, Indiana for their Six Knight Cities Challenge. South of Fourth Avenue (SoFA Gary) and Anderson Library at Indiana University Northwest won $25,000 respectively.
The Hope & Grace Fund will provide the National Alliance on Mental Illness with a $75,000 grant in order for NAMI to implement their StigmaFree initiative.
As part of their Small Business Economic Mobility initiative, Sam's Club and Sam's Club Giving have awarded $8.8 million in new grants. These grants have been awarded to national nonprofit organizations that provide access to capital and borrower education to underserved U.S. small businesses, including women, minorities and veterans.
The Vera Institute of Justice raised over $940,000 at their 10th annual gala which took place on April 21 in New York City.
American Family Housing has been granted a rental housing loan for new construction from the Veterans Housing and Homelessness Prevention Program (VHHP) from the State of California Department of Housing and Community Development and the California Department of Veterans Affairs in the amount of $1,792,198. The VHHP award comes in tandem with a gift of $45,000 from the Southern California congregations of Trabuco Presbyterian Church in Trabuco Canyon and Presbytery of Los Ranchos in Anaheim and a $5,000 contribution from the members of St. Andrew's Presbyterian Church in Newport Beach.
News about people, groups
The Sidney Hillman Foundation has awarded it's 2016 Hillman Prize, the only major all-media awards dedicated to journalism in service of social justice. Winners include; Rebecca Traister, Curt Guyette, Melissa Harris-Perry, Michael Winerip, Michael Schwirtz, Tom Robbins, Kathryn J. Edin & H. Luke Shaefer and will be presented on Tuesday, May 3 at the presentation and reception.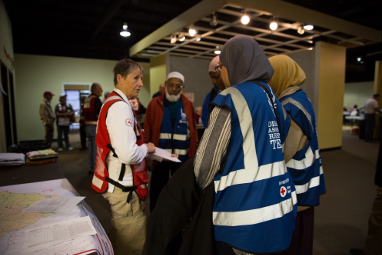 Islamic Relief USA will be collaborating with the American Red Cross to respond to major floods in Houston, Texas that have resulted in the death of more than 5 people as surging waters flooded homes. Islamic Relief USA has worked with the American Red Cross in numerous previous disaster relief efforts across the United States. In 2014, Islamic Relief USA signed a national Memorandum of Understanding (MOU) with the American Red Cross, the first formal partnership of its kind between the Red Cross and a Muslim response organization in the United States.
Edesia will hold a ribbon-cutting ceremony on May 2 to officially launch its new 83,000 square-foot manufacturing facility in Quonset Business Park in Rhode Island. As a result of their relocation and expansion, Edesia now has the capacity to reach over 2 million malnourished children worldwide each year.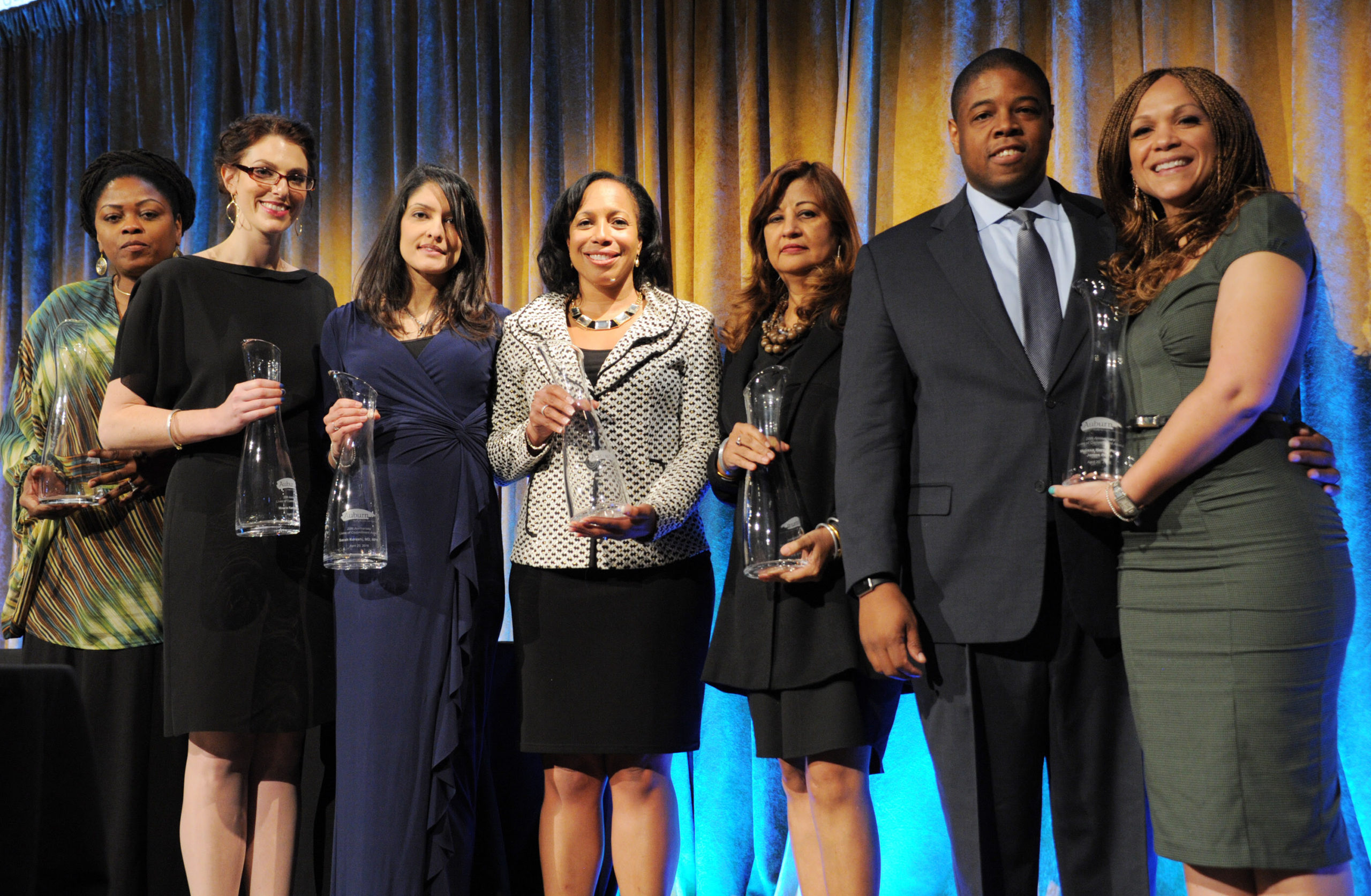 Auburn Seminary has honored Melissa Harris-Perry, James Perry, Lekha Singh, Sarah Kureshi, Yara Allen, Wanda Bryant Hope, and Mamie Kanfer Stewart at the 20th annual Auburn Seminary Lives of Commitment Awards.
Jodi Petersen, Ph.D. has been named director of the Community Research Institute at the Johnson Center for Philanthropy. Dr. Petersen joined the Johnson Center in 2012, initially serving as senior researcher and then interim director of the Community Research Institute.
The Fannie and John Hertz Foundation announced the 2016 recipients of its prestigious Hertz Fellowship. The twelve recipients were chosen from a cohort of over 800 candidates who will pursue PhDs in the sciences, engineering and mathematics.The 2016 Hertz Fellowship awardees are Rebecca Alford, Kurtis Carsch, Paul Dieterle, Kettner Griswold, Steven Herbst, Felipe Hernandez, Yuri Lensky, Sarah McFann, Nicole Michenfelder-Schauser, Reuben Saunders, Joseph Scherrer, and Eli Weinstein
News about opportunities, initiatives
Trinity Health and the Campaign for Tobacco-Free Kids are partnering to promote federal, state and local policies that can help reduce tobacco use. The initiative will focus on promoting laws that raise the age of sale of tobacco products to 21.
The V Foundation for Cancer Research's 11th Annual Dick Vitale Gala will take place on May 13 at the Ritz-Carlton Sarasota, Florida. Net proceeds from the event will go to fund pediatric cancer research through The V Foundation.
Thursday, May 5th Cycle Kids will hold a food and wine tasting reception to benefit Cycle Kids programs in New York City.
The Kenneth Rainin Foundation is launching the Open Spaces Program, a new public art program to support temporary place-based public art projects in Oakland and San Francisco. The Foundation invites Letters of Inquiry for new visionary projects that demonstrate collaboration between artists and nonprofit organizations. Up to four grants will be awarded in the fall and funding will range from $50,000-$200,000 per project.
The Advisors in Philanthropy Conference on Philanthropy will take place May 9-11 at Loews Chicago O'Hare.
The Chester County Fund for Women and Girls and the Chester County Women's Commission will host a panel discussion, The State of Women in Chester County, on May 12 at Penn State Great Valley in Malvern, PA.
WaterStep is working with Socidades Biblicas Unidades de Ecuador and the German Cooperation of Ecuador to respond to the 7.8 magnitude earthquake that hit Ecuador on April 16th. WaterStep is supplying the technology and education needed to effectively bring safe water and health education to the victims.
---
If you are interested in having your organization's news announced in the next News Bits, please send announcements or press releases to news@philanthropyjournal.com.