News about grants, gifts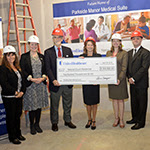 UnitedHealthcare donated $200,000 to National Church Residencies to create a new medical suite to serve residents of Parkside Manor and improve access to care for Pittsburgh-area seniors.
The Milken Institute's Center for Public Health, headquartered in Washington, D.C., has been renamed the Lynda and Stewart Resnick Center for Public Health in recognition of a $25-million gift from the Resnick Foundation. The gift will greatly expand and accelerate the Institute's public health programs in the United States and other nations.
Walmart Canada and the Walmart Foundation have committed $500,000 to support the relief efforts in the Fort McMurray community, including a donation to the Canadian Red Cross and support by Walmart Canada for local associates. In addition, Walmart Canada has activated a campaign to support the Canadian Red Cross' efforts to provide relief to those affected by the Fort McMurray wildfires.
National Endowment for the Arts has awarded more than $27.6 million in its first funding round of the fiscal year 2016, including an Art Works award of $30,000 to Riverzedge Arts to support the "Artist in Experience" project in the Public Art Lab.
News about people, groups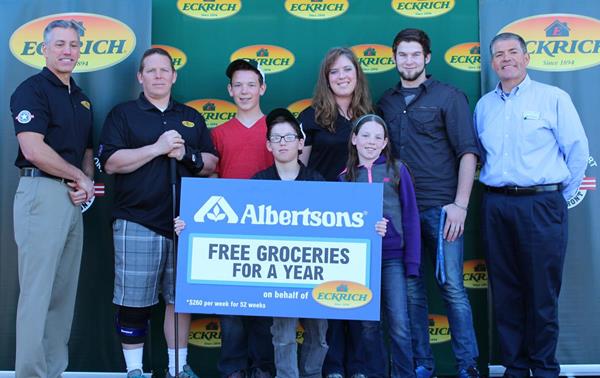 Eckrich partnered with Albertsons and Operation Homefront, a national nonprofit whose mission is to build strong, stable, and secure military families, honored the Davis family. The family was surprised with a gift of free groceries for one year at Albertsons, courtesy of Eckrich.
In late April, Parkland Health and Hospital System's Garland Health Center celebrated its 20th anniversary. Parkland leaders spoke of the collaboration between the health system and city officials and praised the partnership that resulted in a full-service clinic for the community.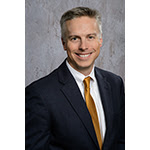 PetSmart Charities appointed Dr. David Haworth as it's new president. Dr. Haworth joins PetSmart Charities from the Morris Animal Foundation in Denver, Colorado, where he most recently served as the President and CEO.
The Supporters of Agricultural Research Foundation have appointed Neil Dierks of the National Pork Producers Council, Chris Novak of the National Corn Growers Association, Erik Olson of Natural Resources Defense Council, and Richard Wilkins of the American Soybean Association to its board of directors.
Due to generous donations, The Pope-Le Beau Dreamweaver Artist Retreat in Jacksonville, Oregon will become the new home of The Art Of Monteque Organization. Their vision is to create a place where all artists, including those at-risk, with special needs, and veterans, can access social and emotional support while learning new ways of living.
As part of that ongoing effort, Goodwill organizations around the United States and Canada will host career fairs in May as part of Goodwill Industries Week, which has taken place the first full week of May since 1951. Events around the country will include job fairs, information sessions, training, and resume writing.
Kayla Abramowitz, Connor Archer, Grace Davis, Maria Keller, James Lea, Jungin Angie Lee, Zachary Rice, Jackson Silverman, Clare Szalkowski, and Alisha Zhao have been named the winners of the 21st Annual Prudential Spirit of Community Awards. The National Honorees each received $5,000 personal awards, engraved gold medallions, crystal trophies for their schools, and $5,000 grants from The Prudential Foundation for charities of their choice.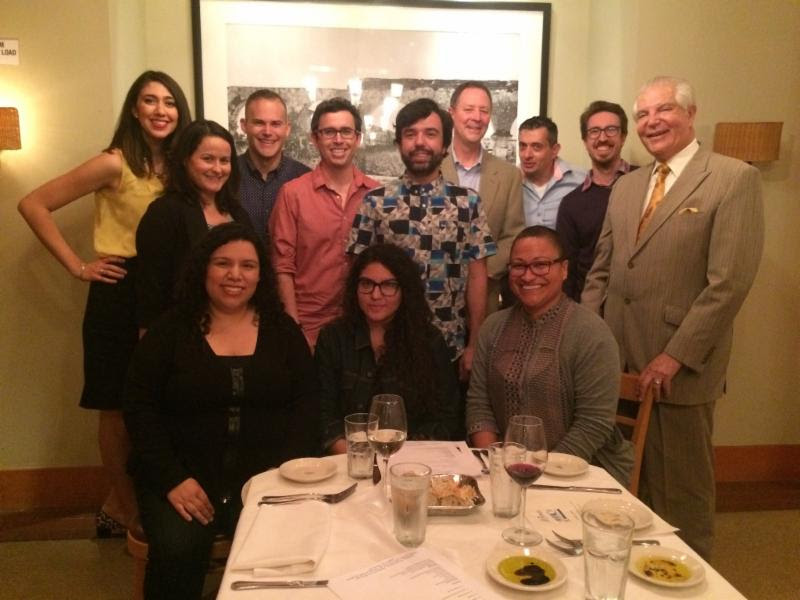 The National Hispanic Media Coalition (NHMC) Television Writers Graduate Program serves as a continuation of NHMC's original TV writers program and includes eight writers program graduates working on original scripts over a period of four weeks. The following eight comedy writers are currently participating in the program: Christopher Encell, Zayre Ferrer, Chris Garcia, Rafael Garcia, Eugene Garcia-Cross, Zachary Gonzalez-Landis, Edlin Ortiz, Liz Rivera.
Project HOME hosted a grand opening celebrating for the Francis House of Peace located in Chinatown in Philadelphia on May 4th. The newly constructed, nine-story mixed-use development contains retail space and 94 apartment units for formerly homeless and low-income men and women, including young adults at risk of becoming homeless.
The 14th annual Bridesmaids' Bingo fundraising event took place on May 11 at the Boumi Temple in White Marsh. Bridesmaids' Bingo raises money to support My Sister's Place Women's Center, a program of Catholic Charities of Baltimore that provides meals and other crucial services to women and their children in Baltimore City.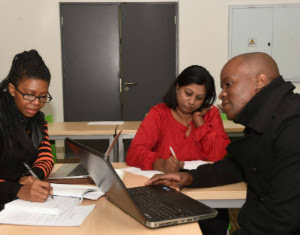 The Carnegie African Diaspora Fellowship Program Advisory Council has selected 59 Diaspora Fellows. This summer, the fellows will travel to Ghana, Kenya, Nigeria, South Africa, Tanzania, and Uganda to conduct academic projects.
This year, Sarah Jessica Parker, Joy Mangano, Louise Camuto and Gemma Lionello have been awarded as the 2016 Oustanding Mother Honorees at the 38th Annual Outstanding Awards luncheon ceremony. Proceeds benefit Save the Children's U.S. programs.
The Children's Defense Fund – Ohio (CDF– Ohio), has released a report, "Ohio's Appalachian Children at a Crossroads: A Roadmap for Action." This is a 15-year update of CDF-Ohio's landmark 2001 study of the region.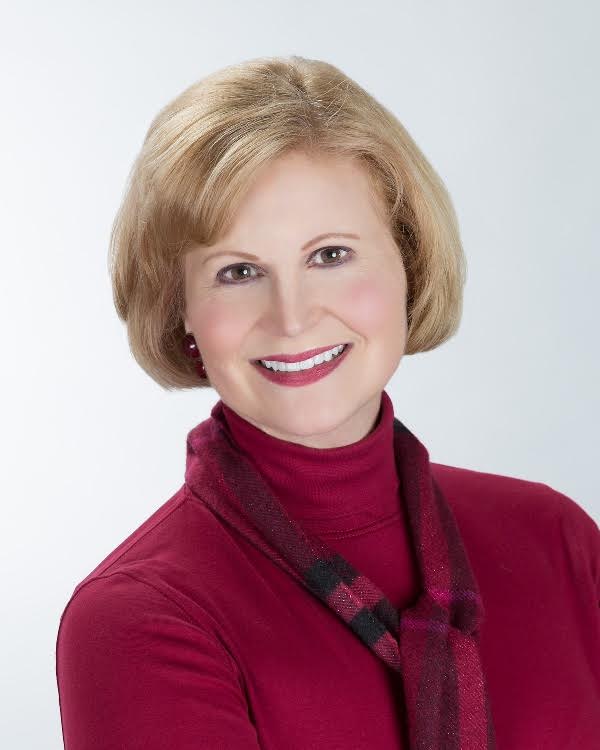 Gretchen Minyard Williams joins HighGround Advisors' Board of Directors. Williams brings decades of nonprofit experience as the former Minyard Food Stores co-CEO.
Armed Services Mutual Benefit Association, life insurer to the military sector since 1963, relaunched its charitable arm under the name Overwatch Alliance. Overwatch Alliance will intensify its ongoing efforts to fund small, grassroots organizations catering to military personnel and their families.
Ford Motor Company will sponsor the Destination Imagination Global Finals 2016 event, taking place May 25-28. Kids and students will think through hands-on science, technology, engineering, arts and mathematics challenges, and present their solutions to trained appraisers.
Philanthropist and resort developer Mike Meldman will receive The Heart Foundation's Steven S. Cohen Humanitarian Award for his work to improve the lives of children around the world on Saturday, May 21 at the iconic Green Acres estate in Beverly Hills.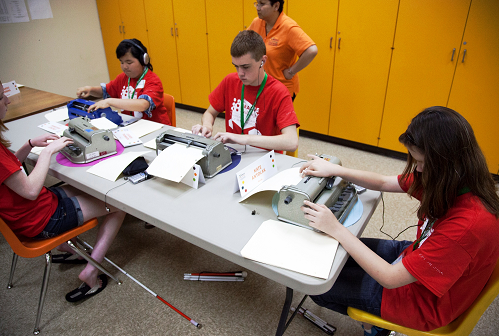 The Braille Insititute has announced it's international list of 50 finalists for its 16th Annual Braille Challenge which will be held on June 18th in Los Angeles. The Braille Challenge is an academic competition designed to motivate students and encourage their study of braille by rewarding their success with a fun-filled, challenging event.
The 2016 Gruber Foundation Cosmology Prize recognizes Ronald Drever, Kip Thorne, Rainer Weiss, and the entire Laser Interferometer Gravitational-Wave Observatory discovery team for the first observation of gravitational waves. Drever, Thorne, and Weiss will divide the $500,000 award equally, and each will also receive a gold medal.
For the first time ever this year, Move America Forward participated and competed in the National Big Day of Giving, on May 3rd. Big Day of Giving has raised over $9 Million that has benefited thousand of charities which participate.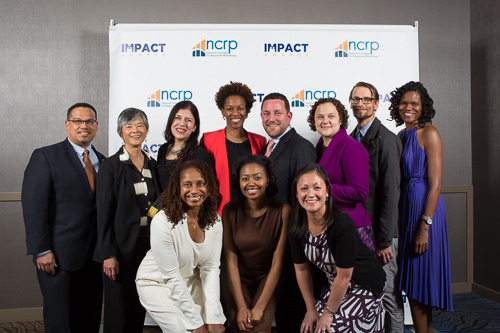 Hosted by the National Committee for Responsive Philanthropy, the 2016 NCRP Impact Awards honored Consumer Health Foundation, Evelyn and Walter Haas, Jr. Fund, Patagonia and Sandler Foundation for their leadership and commitment to addressing the needs of the underrepresented and underserved, and supporting social justice efforts such as marriage equality, racial equity, and environmental justice.
Celebrating their 70th year, The Society of Memorial Sloan Kettering, the volunteer-led organization within Memorial Sloan Kettering (MSK), has announced Dr. Richard O'Reilly, Chairman of the Department of Pediatrics and Director of the Bone Marrow Transplantation at MSK., O'Reilly will be the recipient of the inaugural The Society of Memorial Sloan Kettering Prize.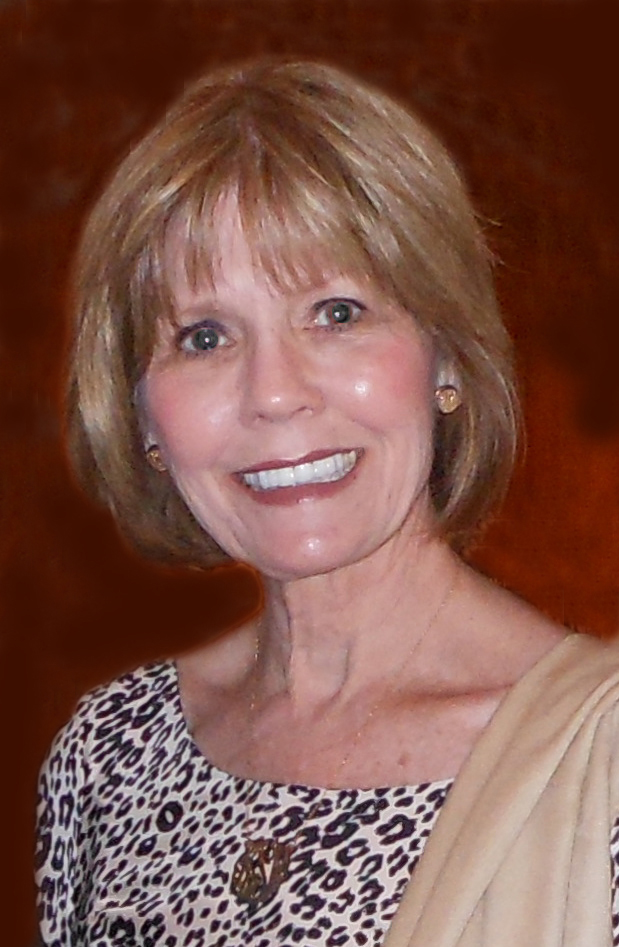 Association of California Symphony Orchestras (ACSO) executive director Kris Sinclair will be presented with the League of American Orchestras' highest honor, the Gold Baton, at the League's National Conference. Sinclair, who is retiring this year after thirty-one years at ACSO's helm, will receive the award at the League's Annual Meeting.
The Angaza Foundation for Africa Reporting, a U.S.-based journalism nonprofit focused on watchdog news in Africa, has received it's first investigative project awards and accolades from around the globe, including a Citation from the Overseas Press Club of America.
Glenda MacMullin, COO and CFO of the Consumer Technology Association has been named a 2016 Washington Brava Award winner. The Brava Awards program celebrates high-impact female business leaders who combine their irrepressible entrepreneurial spirit with a passion for giving back to the community and are exemplary leaders of both their companies and communities.
Chicagoan Ed Roberson has won the Poetry Foundation's lifetime achievement award, the Ruth Lilly Poetry Prize. Awarded annually, the $100,000 Ruth Lilly Poetry Prize honors a living U.S. poet whose accomplishments warrant extraordinary recognition.
News about opportunities, initiatives
The Young People's Chorus of New York City will perform at the American Young Voices concert on May 26th.
The American Bankers Association's Foundation is requesting submissions for its annual Community Commitment Awards to recognize banks' essential involvement in their communities. The awards will honor innovative, high-impact contributions banks make to the customers and communities they serve. The entry period will extend to July 1.
Causecast will hold a free webinar on May 19th for impact-driven CSR professionals. The webinar will focus on understanding community needs to boost CSR's story.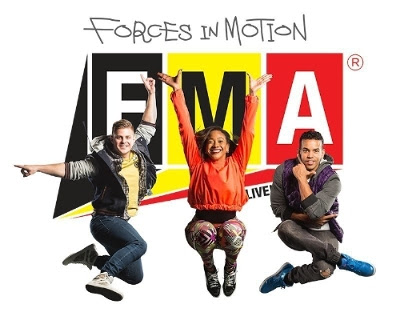 Honeywell and NASA have partnered for their science, technology, engineering and math (STEM) education program with the award-winning, hip-hop educational experience FMA Live! Forces in Motion. The program made its return to the West Coast this month with plans to visit six states and perform at 40 public, private and military-connected middle schools.
GLIDE, an organization dedicated to inclusive community mobilization has announced the 17th Annual eBay Auction for Power Lunch with Warren Buffett. Offered through eBay for Charity, bidding for this year's charity auction opens on Sunday, June 5 and runs until Friday, June 10.
During Teacher Appreciation Week, the National Association for Music Education (NAfME) announced a major membership drive for music teachers. In launching this new membership recruitment campaign, NAfME is collaborating with Be Part of the Music to prepare music teachers for a new climate in education this fall.
Many Hopes will host its annual fundraiser gala – Discover Many Hopes on May 23, 2016, where 100% of the proceeds will go towards a school for 900 Kenyan children.
The Annual Carolinas Planned Giving Conference by the North Carolina and South Carolina Planned Giving Councils will take place September 13-14 in Hendersonville, North Carolina. The keynote speaker, Deb Ashton the 2007 keynote speaker, will return by popular request.
On May 18th, Expanded Learning Opportunities invites the public to their Woonsocket Showcase. The showcase will celebrate student learning and achievement at Woonsocket High School.
On May 26th, Ceres will host An Evening with Ceres where guests can mingle and network with other leading businesses, investors, environmentalists. and philanthropists, while learning more about Ceres' work to build a sustainable economy. Keynote speaker will be former Vice President Al Core and will honor Cere's Board Chair, Anne Stausboll.
Craig Ferguson and a cast of Hollywood favorites will come together to have fun, raise money and change the lives of kids in need on 'The Red Nose Day Special' on NBC. Broadcast live from Los Angeles on Red Nose Day, Thursday, May 26 the special will feature hilarious comedy, incredible music performances from popular artists and short, compelling films shedding light on children in need here at home and around the world.
The Audre Lorde Project will hold a grassroots fundraising training on Thursday, May 17 to assist with best practices and strategies for fundraising on the phone, social media, and other platforms.
---
If you are interested in having your organization's news announced in the next News Bits, please send announcements or press releases to news@philanthropyjournal.com.