News about grants, gifts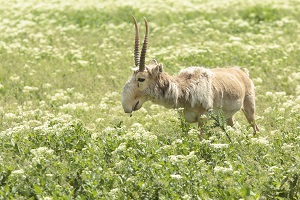 The Morris Animal Foundation made a $50,000 grant through the Betty White Wildlife Rapid Response Fund to support life-saving animal health research that the Wildlife Conservation Society is conducting with its partners to help save the critically endangered Mongolian saiga antelope.
The Young Women's Freedom Center will receive $615,000 over three years from the NoVo Foundation to help transform local and statewide systems that have devastating impacts for generations of low-income girls of color.
The Open Medicine Foundation received over $1 million in donations in April from their donors to scale up the development of new diagnostic and treatment technologies, help fast-track the screening of candidate FDA pre-approved drugs on ME/CFS cells in the lab and other exciting projects.
Ruiz Foods Products, Inc. pledged $1 million to Fresno State to expand the University Business Center at the Craig School of Business.
Operation Walk will receive up to $500,000 from Los Angeles philanthropist Carolyn Miller as matching funds for donations received in 2017. The gift is targeted toward raising $1 million to establish the organization's first endowment.
JPMorgan Chase & Co. will expand their commitment to Detroit's economic recovery, expecting it to reach $150 million by 2019. The firm exceeded its initial $100 million, five-year investment two years ahead of schedule.
News about people, groups
Delivering Good is the new name for the national charity formerly known as K.I.D.S./Fashion Delivers. The name change reflects both new and continuing efforts to fight poverty and tragedies through the gift and delivery of new products. The models for helping others are changing nationwide and worldwide, and the re-launch will allow Delivering Good to better communicate its mission of delivering hope and dignity to people in need through community nonprofit partners.
The Carter Center hosted the 22nd annual Rosalynn Carter Georgia Mental Health Forum on May 12th in Atlanta.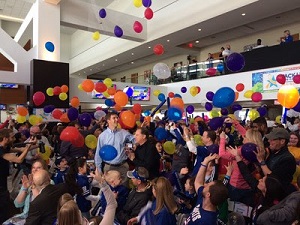 More than 500 youth and community groups joined stars from the world of sports to celebrate raising more than $250,000 as part of "Eli's Challenge," a campaign led by New York Giants quarterback Eli Manning on May 7th at MetLife Stadium in East Rutherford, NJ. The campaign is part of the Tackle Kids Cancer Program, which raises money for critical research and programs at the Children's Cancer Institute at Hackensack Meridian Health.
PEAK Grantmaking, formerly Grants Managers Network, unveiled a new name and visual identity that reflects a bold new plan to help philanthropic organizations better achieve their missions through more effective grantmaking practices. This year PEAK Grantmaking marks its 25th anniversary of working to transform transforming countless lives, communities, and ecosystems.
Building Impact named Bridget Akinc their Chief Executive Officer.
Rasmuson Foundation named artist Gertrude Svarny of Unalaska its 2017 Distinguished Artist. The award recognizes one Alaska artist annually for a lifetime of creative excellence and contributions to arts and culture in the State and is accompanied by a $40,000 award.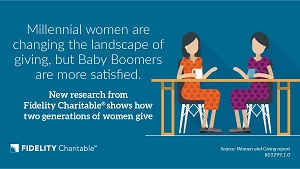 Fidelity Charitable released the Women and Giving study, which examines attitudes, strategies and priorities around giving across generations and gender.
The International Women's Media Foundation (IWMF) recognized Deborah Amos (USA), Middle East reporter for National Public Radio News; Saniya Toiken (Kazakhstan), a reporter for Radio Free Europe/Radio Liberty; and Hadeel al-Yamani (Yemen), the first woman to become an Al Jazeera Arabic television correspondent in Yemen as winners of its annual Courage in Journalism and Lifetime Achievement Awards. Andrea Mitchell, a leading reporter at NBC News for nearly 40 years, who currently serves as the network's chief foreign affairs correspondent, was recognized with the IWMF's Lifetime Achievement Award.
The Carnegie African Diaspora Fellowship Program Advisory Council has selected 35 African Universities in Ghana, Kenya, Nigeria, South Africa, Tanzania and Uganda to host 46 African-born scholars to build partnerships and address priority needs. The program is funded by Carnegie Corporation of New York and managed by the Institute of International Education in collaboration with United States International University-Africa in Nairobi, Kenya, which coordinates the activities of the Advisory Council.
Outreach will honor Jeffrey A. Getzel, Anthony Macagnone, and Thomas Lane at its 23rd annual Long Island Luncheon Wednesday, June 21st at the Stonebridge Country Club in Smithtown, NY.
News about opportunities, initiatives
America Needs You will partner with LaGuardia Community College on a three-year program to provide mentorship, intensive career development training and transfer support to full-time enrolled students who are the first in their families to go to college.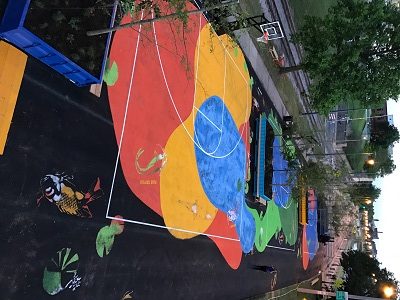 The city of Memphis launched RiverPlay, a temporary "pop-up" park that will be in operation until August. RiverPlay is part of Reimagining the Civic Commons, a nationwide effort of local leaders and The JPB Foundation, the John S. and James L. Knight Foundation, The Kresge Foundation and The Rockefeller Foundation to reimagine neglected public places across the country.
The Yiddish Book Center in Amherst, Massachusetts, launched a new yearlong fellowship program for recent graduates interested in a career in development and fundraising in Jewish cultural organizations. Applications are due by July 1.
Aroha Philanthropies launched Seeding Vitality Arts MN, a new initiative and state-wide grant opportunity to support the development of successful arts education programs for older adults across the state of Minnesota, document their effectiveness and share that information broadly.
The New Jersey Coalition Against Human Trafficking will host a free training and community mobilization conducted by Theresa Flores on Sunday, May 21 at 1pm at the Jewish Federation of Southern NJ for anyone who wants to learn about child sex trafficking and how they can help end it.
Bill Bellamy will host the 8th Annual "Big Fighters, Big Cause" Charity Boxing Night on Wednesday, May 24th at Loews Santa Monica Beach Hotel. The evening will feature a live National Anthem performance by Grammy-nominated R&B group En Vogue, live fights presented by Oscar De La Hoya's Golden Boy Promotions, as well as a live & silent auction display. Proceeds from the exclusive event will support the Sugar Ray Leonard Foundation.
---
If you are interested in having your organization's news announced in the next News Bits, please send announcements or press releases to news@philanthropyjournal.com.