News about grants, gifts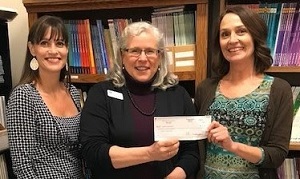 In March, the Whatcom Literacy Council was the designated
recipient of a program at the Chrysalis Inn & Spa that donates corporate tax benefits to local nonprofits each month. This generous project has allowed The Chrysalis to highlight local nonprofits who are doing good work.
In 2017, JPMorgan Chase increased its investment in Detroit to $150 million and took its impact model to two new cities: Chicago and Washington, D.C., where it has invested $40 million and $10 million, respectively. To learn more about the firm's work over the past year, please view their annual corporate responsibility report.
The American Institute of Aeronautics and Astronautics President-Elect John Langford made a generous donation of $250,000 to fund an annual $10,000 AIAA Foundation Daedalus 88 Undergraduate Scholarship to promote and support student entrepreneurship in aerospace.
The Women & Girls Fund of the Northwest Connecticut Community Foundation awarded $9,500 in grants in support of local organizations that are working to develop economic self-sufficiency for women by means of education, financial literacy and social services. Grant recipients were Connecticut Academy for the Arts, Family Strides Inc., Kent Education Center & Nursery School, and McCall Center for Behavioral Health.
The Getty Foundation and the American Council of Learned Societies (ACLS) named the first ten recipients of Getty/ACLS Postdoctoral Fellowships in the History of Art. The fellowships mark the first time the Foundation has supported postdoctoral grants since 2009. The new program is non-residential and it builds on the Foundation's earlier fellowship program by encouraging diverse, international perspectives.
News about people, groups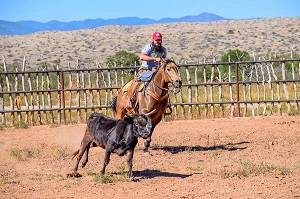 Seventeen veterans from the Semper Fi Fund's Horsemanship Program participated in a therapeutic and instructional riding clinic to learn basic horsemanship and cow working skills from April 26th-29th in Jackson, Mississippi.
Provident Loan Society of New York, provided free advice on loan options and jewelry value via a Facebook live event on April 25th.
Farm Sanctuary named Kendra "Kera" Melrose Chief Executive Officer and Executive Director. Prior to this appointment, Melrose served as Farm Sanctuary's general counsel.
In an effort to save taxpayers money and bring 80 living wage jobs back to Dallas County, Parkland Health & Hospital System will expand its hospital-based medical interpreter video call center in November 2018.
Deborah Smith will serve as the new Senior Development Officer of ArtsEmerson.
North Collin County Habitat for Humanity and Habitat for Humanity of South Collin County have merged to form Collin County Habitat for Humanity; one united, stronger organization aimed at providing affordable housing options to low and moderate income families in Collin County.
News about opportunities, initiatives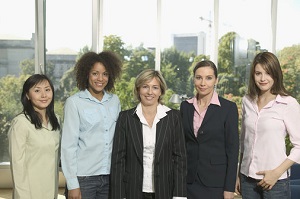 Chester County Fund for Women and Girls invites you to honor and remember the special women in our lives this Mother's Day by submitting an online tribute to honor your mom or a woman close to your heart. They will be sharing these special tributes through social media and on our website throughout the month of May.
Voting is now open through May 4th for the Vans Custom Culture high school art competition. The overall winner will receive $75,000 and the four runner-up schools will receive $10,000, all going towards funding their school's art programs.
On May 17th, the Northern New Jersey Community Foundation ArtsBergen will hold a Connect the Dots event, an informal networking event to connect with artists, municipal and community leaders, historians and business owners living or working in Bergen County.
Producer and social strategist, J. Marcelle Lashley-Kaboré launched the Global Goddess Experience, an international excursion of female leaders joining women in developing nations to provide resources of education, opportunity, access and action to address entrepreneurial challenges, establish inclusion and ensure sustainability.
The 10 Days of Connection, a community-led initiative to promote kindness and inclusion, will take place May 1st-10th across South Florida.
Teachers College, Columbia University launched the Education for Persistence and Innovation Center (EPIC) to conduct interdisciplinary research on failure and its role in learning, growth and success.
The Southern Grants Forum will be held at the Renaissance Arts District Hotel in New Orleans, Louisiana on July 16th through 18th.
New Yorkers For Children, on behalf of the New York City Administration for Children's Services, and Allegheny County Department of Human Services in Pennsylvania are launching YVLifeSet, an evidence-informed intensive program designed to help former foster and transition-age youth who need the most comprehensive support.
Social Impact 360 (SI360), is creating the 1st Service Corps for Business for Good. A Teach for America meets Tesla, the 1st Service Corps for Business for Good will activate more than 1,000 SI360 alumni at startups and major companies nationwide on one-year service projects in the business sector.
Twelve metro Atlanta charities competed in Gas South's seventh annual Charity Cornhole Tournament at the SweetWater 420 Fest on Sunday, April 22 at Centennial Olympic Park. The YMCA of Metro Atlanta won in the championship game versus The Giving Kitchen.
---
If you are interested in having your organization's news announced in the next News Bits, please send announcements or press releases to news@philanthropyjournal.com.