News about grants, gifts
Youth Grantmakers in Action (YGA) received nine grants totaling $7,025 to support youth-led projects in Forsyth County. This year the group granted more than ever before thanks to the generous support of the Z. Smith Reynolds Foundation, which invested $5,000 in YGA's grantmaking program to support youth philanthropy.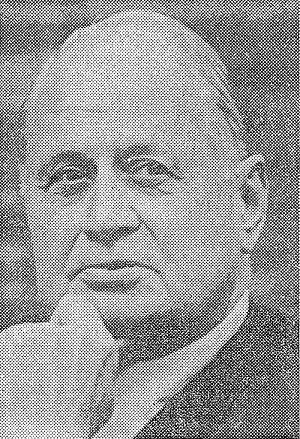 Six families are investing a total of $425,000 in High Point University's (HPU) mission to educate the hearts and minds of students through endowed scholarship funds and supporting HPU's continuous campus transformation. The families that have contributed are: Mike and Eileen Sapraicone; Bob and Lynda Engel; Dawn and Tom Martel; Charles V. and Mildred P. Maultsby; Daniel H. Herbert, Sr.; and Ray W. Edwards.
Atrium Health held a formal naming ceremony for the Hemby Family Endowed Chair in Supportive Oncology which is occupied by Declan Walsh MD. The Chair was established in December 2017 by a charitable commitment of $1.5 million from the Alex Hemby Foundation.
This year's this year's Music for Me Fine event raised $61,122 for The Me Fine Foundation, surpassing a $50,000 goal.
News about people, groups
The North Carolina Community Foundation and local affiliates, the New Hanover County Community Foundation and the Brunswick County Community Foundation, hosted Wilmington's Pop-Up Philanthropy event April 18th at the Cameron Art Museum. The event featured discussion of opportunities for collaboration among fundholders, the local affiliates and NCCF to increase local philanthropic impact.
HandsOn Northwest North Carolina, in partnership with the United Way of Forsyth County, Salem College, and The Winston-Salem Journal, present the 2018 Governor's Volunteer Service Awards to 15 diverse volunteers chosen from 41 different nominees from across Forsyth County on Wednesday April 25th at Wake Forest University.
Healing Transitions reached two major milestones in its history this month: graduating 1,000 participants through the recovery program and providing 1 million beds of shelter to homeless men in the community since the program opened in 2001. In addition, Healing Transitions has provided 330,000 beds of shelter to women at its women's campus since 2006.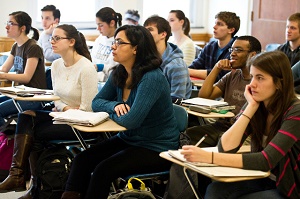 Vision To Learn launched an effort to help kids in North Carolina get the glasses they need. Thomasboro Academy is the first school to be served by this effort. In the past month, 610 students were provided with vision screenings, and 16% needed glasses. 141 students received eye exams, and 95 were provided with glasses.
Designed for Joy celebrated six months of operations with a Ribbon Cutting Celebration in partnership with Downtown Raleigh Alliance on April 28.
The Morrisville Innovation Foundation named its 2018 HOTTovation participants. The four entrepreneurs/entrepreneurial teams selected to participate in this year's program address a broad variety of markets. Their business concepts include innovative lighting solutions, products enhancing small business productivity, medical device, and cutting-edge healthcare solutions.
The 2018 Triangle March for Babies Walk & 5K Run took place April 28 in Morrisville. Chiesi USA was the signature sponsor for the annual event.
The North Carolina Center for Nonprofits will be moving to their new location on Faringdon Place in Raleigh on May 1
News about opportunities, initiatives
The Triangle Nonprofit and Volunteer Leadership Center is offering a free, 2 hour class for nonprofits entitled "Training Staff to Lead Volunteers" in Chapel Hill and RTP on Wednesday, May 9 with registration available on their website.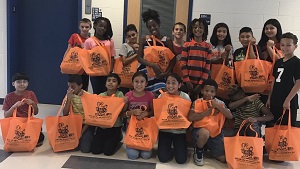 WAKE Up and Read's annual book drive collects more than 110,000 books for children across Wake County. They need volunteers to help with Book Fair set-up and book distribution in May and June.
William Peace University will host a Leadership and Nonprofit Administration breakfast and panel discussion on June 7th in Raleigh. The panelists are Jes Averhart, Leadership Triangle; Jennifer Tolle Whiteside, NC Community Foundation; Ralph Capps, Boys & Girls Club of Wake County; and Atrayus O. Goode, Movement of Youth.
"Divas!", Raleigh Little Theatre's annual cabaret-style fundraiser, will be held on Saturday, May 5th. This is a peer to peer fundraiser, in which the performers will compete to see who can raise the most to support accessible theater productions and education programs.
The Raleigh Area Chapter of the International Coach Federation will host "Experience Coaching – How Building A Coaching Culture In Your Organization Will Drive Meaningful Change" on Wednesday, May 9th at Duke Energy Hall at James B. Hunt Library. Registration is free, but attendants must preregister.
The 2018 RTP/Durham Caregivers Summit will be held on June 14th at The Sheraton Imperial in Durham. Registration is open now.
AFP NC Triad Chapter and Guilford NonProfit Consortium will present the joint webinar "Grassroots Supporters: Why Are You Leaving This Valuable Assset on the Table?" on Thursday, May 10th at 8:30 a.m. and noon. Registration is open now for both the morning and midday sessions.
On Thursday, May 10th 24 Foundation will hold their Fifth Annual "Pink to Drink" cancer fundraiser. "Pink to Drink" will take place simultaneously at Sugar Creek Brewing Company , Broken Spoke, The Olde Mecklenburg Brewery and Queen Park Social from 6:00-9:00 p.m. Guests are encouraged to wear pink in memory of Libby Jones.
Tickets are available now for Triangle Family Services' 2018 Band Together concert featuring "Walk the Moon" on Saturday, June 23rd at Red Hat Amphitheater. This event will help raise $1 million to provide access to mental-health therapy for 600 individuals annually in Wake County, with an estimated $37 million savings locally.
Taste of Alamance is Alamance County's premier food tasting event. The event brings together local restaurants and beverage vendors from Alamance County for one incredible night. Vendors will be serving event goers on Monday, April 30th from 5:30 until 8:00PM. Tickets can be purchased at tasteofalamance.com. 100% of the proceeds benefit United Way of Alamance County's Community Fund.
The Triangle Nonprofit and Volunteer Leadership Center is offering a free, 2 hour class for nonprofits entitled "Training Staff to Lead Volunteers" in Chapel Hill and RTP on Wednesday, May 9th. Registration is open now.
The North Carolina Arts Council, the Arts Council of Wilson, and the Vollis Simpson Whirligig Park present The Jazz Revival Project on Thursday, June 7 in Wilson.
The Lupus Foundation of America, North Carolina Chapter (LFANC) is hosting its 17th Annual Walk to End Lupus Now: Charlotte on Saturday, May 5th at Central Piedmont Community College in Charlotte. To register, visit www.lupusnc.org.
The Guilford Green Foundation's 2018 grant application is now open. Applications are due by May 21st.
---
If you are interested in having your organization's news announced in the next News Bits, please send announcements or press releases to news@philanthropyjournal.com.