News about grants, gifts
The Anti-Defamation League (ADL) has received a $100,000 general operating grant from the Craig Newmark Foundation to bolster the work of ADL's Incident Response Center.
Connecticut Science Center, Arizona Science Center, YMCA of Greater Hartford, Captain Planet Foundation, Georgia Institute of Technology, Chester County Futures, and Working in Support of Education were named as the first quarter of 2017 grant recipients from the Voya Foundation, the charity branch of Voya Financial, Inc.
The Boys & Girls Clubs of America and University of Phoenix awarded full-tuition scholarships to 30 Boys & Girls Clubs staff, parents and alumni.
The Cigna Foundation is granting $100,000 to the Asthma program of St. Louis Children's Hospital Foundation to assist the program in using two asthma educators and coaches.
The PPG Foundation donated $10,000 to the Kentucky Science Center which will assist school visits by PPG Foundation's "Ion Jones and the Lost Castle of Chemistry", a traveling science education program.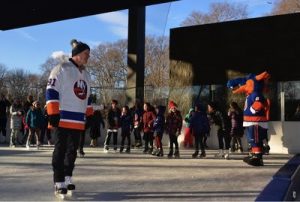 Approximately $20,000 has been raised as part of a collaboration between Ridgewood Savings Bank and the New York Islanders to donate $10 for every save made by an Islanders goalie this hockey season.
Democracy Fund and First Look Media together are granting $3 million each to the Center for Investigative Reporting, the Center for Public Integrity, and ProPublica which is aimed at supporting a free and independent press.
Domtar Corporation as part of its partnership with First Book had employee volunteers donate and read new books to children at Pactolus Elementary School in Greenville, North Carolina.
The Eleanor Crook Foundation provided a grant to Hope Through Healing Hands to oversee a nutrition campaign in cooperation with Catholic Relief Services, Food for the Hungry, Christian Connections for International Health, and Bread for the World. The campaign aims to increase awareness among U.S faith-based groups and audiences about ways to fight hunger and malnutrition in the developing nations.
The Boston Foundation is granting about $170,000 to GLAD, Lawyers' Committee for Civil Rights and Economic Justice, Massachusetts Law Reform Institute, Hyde Square Task Force, Jewish Community Relations Council, International Institute of New England, Massachusetts Transgender Political Coalition, Islamic Society of Boston Cultural Center, Greater Boston Legal Services– Asian Outreach Unit, Student Immigrant Movement and the African Community Economic Development of New England.
Procter & Gamble donated $20,000 to United Way of Southwest Georgia to help the community in Albany, Georgia rebuild after a tornado hit in January.
News about people, groups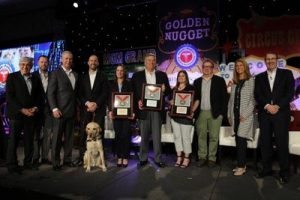 Henry Schein, Inc. awarded the gold medal in the Animal Health category of its second annual Henry Schein Cares Medal program to Guiding Eyes for the Blind, a humanitarian organization which works with and trains guide dogs to people with impaired vision.
Citi Foundation will receive the 2017 Wilmer Shields Rich Award for Excellence in Communications at the Council on Foundations' Annual Conference in Dallas, Texas, on April 25th.
The Stanford Graduate School of Education is having a community party on April 20th in celebration of the school's centennial.
Neil Shekhter, CEO of MNS Properties, is sponsoring the 2017 Superbowlathon in Santa Monica, California. The Superbowlathon is aimed at benefiting Westside Coalition.
The Islamic Scholarship Fund is launching the "American Muslim Women Justice Scholarship" which will be awarded to one American Muslim woman who has shown to combat injustice.
The Boston Foundation has released its fifth Understanding Boston report, Opportunity in Change, on the subject of nonprofit effectiveness, with a sharp focus on leadership development in the face of an oncoming wave of transitions.
SC Johnson has teamed with The Coca-Cola Company, Solarkiosk, and Society for Family Health Rwanda as a part of the EKOCENTER program, which provides safe drinking water, sanitation, solar energy, and wireless communication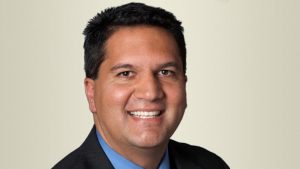 The San Francisco Foundation appointed Abdi Soltani to its board of trustees for a five year term.
Less than three years after its implementation, the more than 1,100 shelters of the Million Cat Challenge are three-quarters of the way to their goal of saving the lives of 1 million North American shelter cats.
Barrett-Jackson has partnered with Hotels for Hope to support the American Heart Association. For every hotel room night booked through the Barrett-Jackson website, Hotels for Hope will donate $2 to the American Heart Association.
Over and Above Africa launched its new content and subscription platform, which aims to make the plight of endangered animals in Africa personal for individuals around the world and remove the current disconnect between donation and visible actions.
Thirteen International Coach Federation (ICF) Chapters were honored with the 2016 Chapter Recognition at a March 23rd ceremony held during ICF's 2017 Global Leaders Forum in Warsaw, Poland.
FedEx Corporation and Junior Achievement Worldwide have launched the FedEx Junior Business Challenge, a program in conjunction with the PGA TOUR to help empower the next generation of entrepreneurs across the country.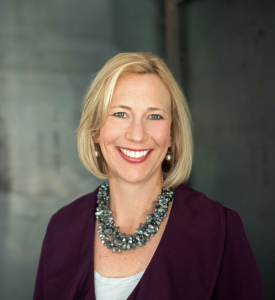 Eleanor Allen, the CEO of Water For People, was awarded as a 2017 Schwab Foundation Social Entrepreneur of the Year by the Schwab Foundation.
The Foundation Boards of Western Connecticut Health Network have announced the addition of several new directors: S. Javed Shahid, MD, Jo-Anne L. Smith, Shaena McPadden, and P.J. Prunty .
News about opportunities, initiatives
St. Louis Rams wide receiver
Issac Bruce
is holding a free football clinic on June 3rd in St. Louis. The clinic aims to work with youth on football skills, teamwork, and sportsmanship.
The
Arizona-Sonora Desert Museum
is partnering with
Cox Communications
to build the Desert Museum's exhibit named "Packrat Playhouse: Hidden in the Midden." The exhibit will highlight the role of the packrat animal in recycling in the desert.
JetSmarter
is launching its newest charity initiative named #CharterHope in which the company and its employees will donate private jet flights to families with sick infants who need alternative travel options as they travel home from the hospital.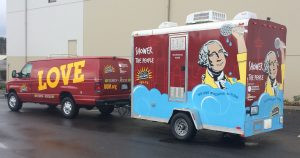 Seattle Union Gospel Mission
,
Amerigroup
, and
The MORELove Project
are operating a mobile shower unit in Seattle, Washington for the homeless. The unit will operate every Tuesday at Camp Second Chance and will serve approximately thirty people.
The
Investment Management Consultants Association's
2017 Annual Conference Experience is hosting more than 1,600 professionals in financial service to learn about investment and wealth management. The event will be held April 30th-May 3rd at the San Diego Convention Center.
The
Advisors in Philanthropy
(AiP) Conference on Philanthropy 2017 will be held in Costa Mesa, California April 19th-21st.
On Friday, April 28th,
Detroit Friendship House
will host Fowling for Food, a fundraiser to help hungry families in Hamtramck.
The
Northern New Jersey Community Foundation
's ArtsBergen has issued a call for artists living or working in New Jersey for Creative Hackensack's "The Utility ARTBox Project" in Hackensack, New Jersey
---
If you are interested in having your organization's news announced in the next News Bits, please send announcements or press releases to news@philanthropyjournal.com.