News about grants, gifts
The Intrepid Sea, Air & Space Museum today announced they have been awarded a grant of $90,000 from national STEM education organization 100Kin10 to increase the reach and quality of engineering and computer science in PK-12 schools across New York state. The Museum will use these funds to launch Code Together, a new program in which New York City teenage girls and teachers work together to learn basic coding skills during a series of five workshops.
The John S. and James L. Knight Foundation announced that 37 innovative projects will share $5 million as winners of the second annual Knight Cities Challenge. Each of the ideas centers on helping cities attract and keep talented people, expand economic opportunities and create a culture of civic engagement. The challenge will reopen for submissions in fall 2016.
Through 'Supporting Our Communities,' First Foundation has awarded $2.5 million in cash and in-kind services to charities located throughout the San Francisco Bay area, Southern California, Las Vegas, and Hawaii. This year's award recipients are: Chinatown Community Health Center, Youth Radio, Harbor House Ministries, Asian Pacific Community Fund, Cancer Support Community, Los Angeles Center for Law and Justice, Easter Seals of Hawaii, Pacific Gateway Center, Family Programs, Mercy House Living Centers, Concordia University, Voices For Children, Workshop for Warriors, Coachella Valley Housing, Habitat for Humanity of Coachella Valley, Cancer Resource Center of the Desert, and Rainbow Dreams Educational Foundation.
TRUMP HOTELS, in partnership with The Eric Trump Foundation, raised $609,213 in 2015 through its participation in the St. Jude Thanks and Giving campaign to benefit St. Jude Children's Research Hospital.

The Women & Girls Fund of the Community Foundation of Northwest Connecticut has awarded $10,400 to local organizations in support of employment readiness for women and girls. The grants were presented at a Women & Girls Fund Reception at the Torrington Country Club on April 14, 2016.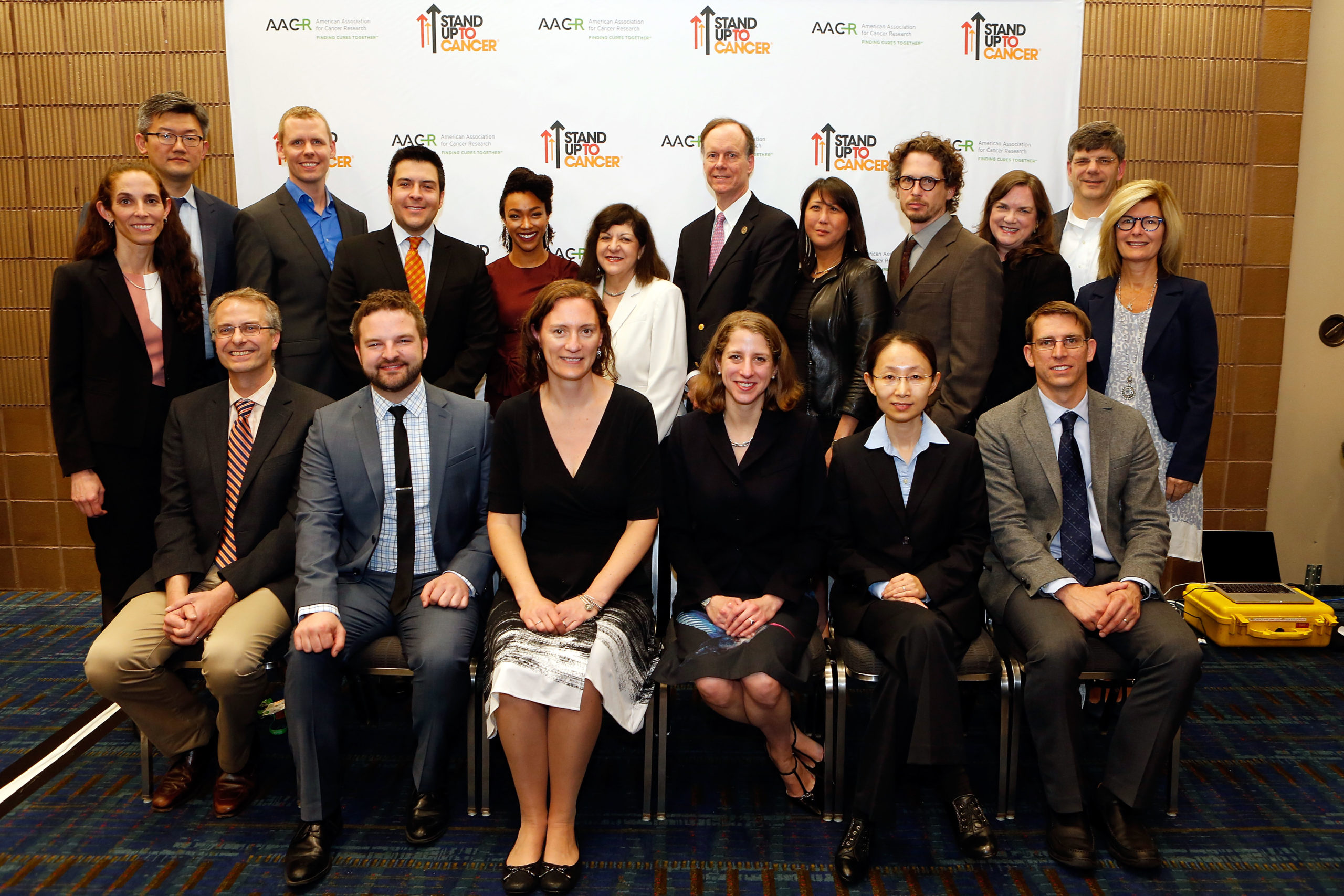 Stand Up To Cancer (SU2C) has announced that it is awarding 10 grants of $750,000 each to early-career scientists to support innovative, high-risk, high-reward projects in cancer research. The announcement was made at the 2016 Annual Meeting of the American Association for Cancer Research, SU2C's Scientific Partner.
The National FFA Organization has received a three-year, $1.5 million grant from Lilly Endowment Inc. Funding through the grant will support delivery of the National FFA Organization's mission and vision through the annual National FFA Convention & Expo, which returns to Indianapolis this fall and will continue through 2024.
News about people, groups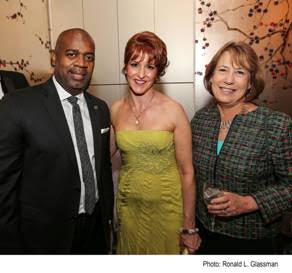 The All Stars Project hosted their annual gala at Lincoln Center in New York City on April 18. The 2016 All Stars Project Gala raised more than $2 million, and honored the tremendous contributions of executives from American corporate and educational institutions including EY, MetLife, Hunt Consolidated, PWC and Washington College to the All Stars' transformation of inner-city communities across the country.
The Goldman Environmental Foundation announced the six recipients of the 2016 Goldman Environmental Prize, the world's largest award for grassroots environmental activists that recognizes significant achievements in protecting the environment and their communities.
Sprint joined Smart Chicago Collaborative and Mayor Emanuel for the launch of Connect Chicago, which seeks to make Chicago the most digitally skilled, connected and dynamic city in America.
In an effort to more effectively and efficiently engage the private sector in supporting Veterans, JPMorgan Chase & Co., Starbucks, and the Schultz Family Foundation hosted a joint convening of the Veteran Jobs Mission and The Muster to promote and facilitate Veteran employment and to create actionable blueprints to improve the transition process for military service members.
The American Academy in Rome announced its 2016-2017 winners of the Rome Prize at its Arthur and Janet C Ross Rome Prize Ceremony on April 21.
Lord & Taylor's spring 2016 Charity Day will take place on Saturday, April 30 to benefit Habitat for Humanity. All 50 Lord & Taylor stores will participate in an effort to raise funds.
American Heroes Channel and the Welles Remy Crowther Charitable Trust proudly announced a partnership with The Huffington Post to launch a nationwide search to find the winner of the second annual Red Bandanna Hero Award.
Members of American Nonprofits are asked to vote for members of the Board of Directors. Voting ends May 5th.
The Alaska Community Foundation has awarded 10 Alaska nonprofits more than $45,000 in grants to strengthen their ability to provide services for Alaskans across the state. In this grant cycle, proposals varied from strategic planning for the Fairbanks Children's Museum, the Nome Community Center, and the Southeast Alaska Watershed Coalition, to fund development planning for the Alaska Mountain and Wilderness Huts Association, the Nordic Skiing Association of Anchorage, and Wasilla Area Seniors, Inc, and more.
News about opportunities, initiatives
EnCorps has launched a scholarship program, as well as professional development support, in an effort to mitigate the costs associated with teacher credentialing and to provide greater access to the learning and development critical to best practices and teacher retention. American Honda Foundation and the Cheryl Saban Self-Worth Foundation for Women and Girls are providing the first round of scholarships, and Boeing is allocating a portion of its funding for Project Lead the Way professional development support.

The Advisors in Philanthropy Conference on Philanthropy will take place on May 9-11 at Loews Chicago O'Hare. Craig Kielburger of We Education, Inc. will be keynote speaker. Tickets are on sale now.
The 2016 NCRP Impact Awards will be held on May 3 in Minneapolis featuring Rep. Keith Ellison, local philanthropy and nonprofit leaders and executives from foundations across the country. The event will be held during the GEO National Conference.
The Hedge Fund Association, a global non-profit trade and nonpartisan lobbying organization, proudly announces its inaugural 'Global Regulatory Briefing' for the alternative investment community, scheduled for May 2, 2016 in New York City.
The Urban Institute held "Separating Fact from Fiction in Higher Education" discussion on April 21st. The discussion, a collaboration between Ithaka S+R, Michael McPherson, economist, former president of Macalester College, and coauthor of Lesson Plan: An Agenda for Change in American Higher Education, provided a candid diagnosis of higher education's biggest challenges.
The California Institute of Technology is implementing a program to conduct evidence-based research in the institute's Social Science Experimental Laboratory to develop and test new efficient groundwater management policies. It is intended to support creation and implementation of state and local regulations relating to groundwater-management practices, as well as inform future policymaking.
The Islamic Scholarship Foundation's documentary film grant cycle is now open.
---
If you are interested in having your organization's news announced in the next News Bits, please send announcements or press releases to news@philanthropyjournal.com.