News about grants, gifts
On April 7th, the Golden LEAF Foundation and the Rural Infrastructure Authority announced details of their collaboration to provide funding to large industrial sites across North Carolina to reduce the time needed for development and increase their competitiveness for major projects with substantial job creation and private capital investment.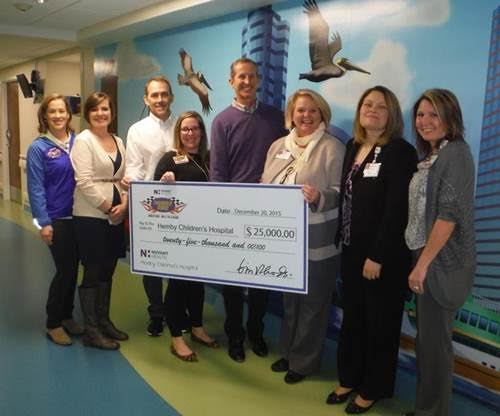 The Novant Health Charlotte Marathon (formerly the Novant Health Thunder Road Marathon) made a $25,000 donation to Novant Health Hemby Children's Hospital.
Fayetteville Technical Community College (FTCC) was presented with a $50,000 gift from the Cumberland Community Foundation, Inc. to the FTCC Foundation for the Robert H. Short/Cumberland Community Foundation Scholars Program.
Thanks to an anonymous donor through the Community Foundation of WNC which matched $25,000 in donations made by businesses, Asheville Area Habitat for Humanity will dedicate two Business Bungalow Habitat houses in West Asheville.
News about people, groups
On Friday, April 15th, the Durham Rescue Mission hosted its 5th Annual Grip It 'N Rip It Golf Classic at Hillandale Golf Club in Durham. Thirty teams will be playing to raise funds to help men, women, and children who have come to the Durham Rescue Mission seeking help.
Benevolence Farm hosted their Second Annual Seedling Sale and Open House on Saturday, April 16th at the farmhouse and barn. The Seedling Sale and Open House was free and open to the public, attendees toured the house and farm to hear from staff and volunteers about the numerous projects that have been accomplished in the past year and those that are currently underway.
ENC Stop Human Trafficking Now hosted Know Your Title IX Student Activist Bootcamp April 16th-17th and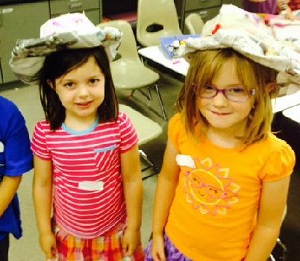 Your Mental Health First Aid Course April 21st-22nd.
The Volunteer Center of Greensboro hosted the 22nd Annual Human Race on April 16th. Nonprofits formed teams and raised funds they need to further their missions.
April 21st and 22nd, SwitchPoint, an annual conference about global health was held in Saxaphaw, NC. More than 50 speakers and presenters came together to discuss making the world healthier for the entire globe.
The second annual Longleaf Film Festival, a program of the N.C. Museum of History in Raleigh has selected the films for its juried festival on Friday, May 13, to Saturday, May 14. More than 40 films from across the state and around the world will be screened for the public during the event.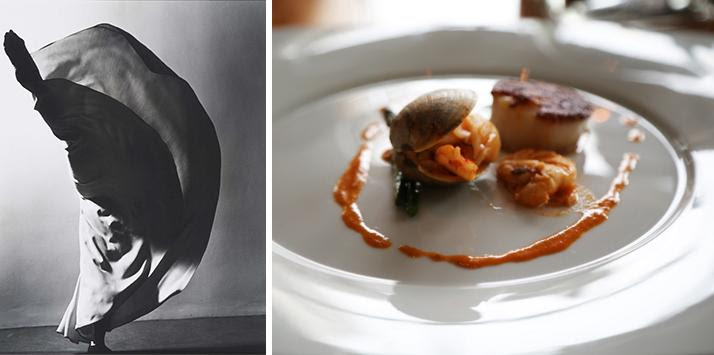 On April 20th, Mint Museum Uptown hosted a Taste of the Mint, an evening of food and art. Participants ate small plates from two Charlotte restaurants and afterward were treated to a guided tour of Here & Now: 80 Years of Photography at The Mint.
Beginning on April 23rd until April 30th, The Touring Theatre of North Carolina will hold several showings of their show: Dr. Gabriel, Miss Etta, and the Brothers Cone at the Crowne Theather in Greensboro. The play aims to show "the lively relationship between Sisters and Brothers".
To celebrate the 50th anniversary of Junior Achievement of Central North Carolina, on April 20th, several elementary schools in Guilford county held a "JA in a Blitz Day". Leadership Greensboro and other volunteers helped to present Junior Achievement programs to 3,000 children on this day.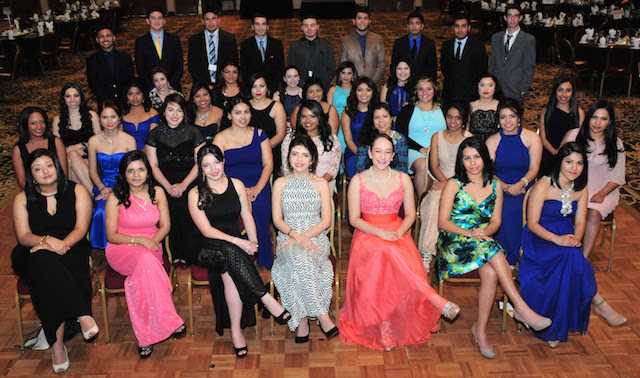 This year the Hispanic League presented a record-setting 42 scholarships to deserving scholars. Including 2016's awards, the Hispanic League has officially awarded a total of 328 scholarships for a total of over $700,000 since the year 2000.
The Salvation Army of Wake County hosted it's 2nd Annual Opening Day ceremony for the start of the baseball and t-ball season on Tuesday, April 19th at the Community Center.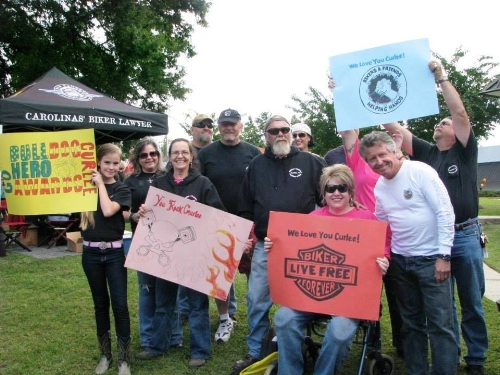 Karney Law Firm's The 5th Annual Bulldog Hero Awards, which honors bikers in North and South Carolina who are making a positive difference in their local communities, will be held on May 7th. The Bulldog Hero Awards spotlight these special individuals who are as role models in the biker community and society at large.
Live & Local, Chapel Hill's free Music & Arts Series, has returned for its fourth season on the Plaza at 140 West Franklin Street on April 8th until June 3rd.
News about opportunities, initiatives
Realtors Care Day, an initiative of the Charlotte Regional Realtor Association's Housing Opportunity Foundation, is an all-day home-repair project designed to help a diverse group of deserving homeowners with critical, but often unaffordable, exterior home repairs and necessary adaptive and safety modifications.

ArtsGreensboro's upcoming Levitt AMP Greensboro Music Series, which kicks off on Sunday, May 1, 2016, at Barber Park invites the public to volunteer and get involved for the 10-week series.
The Durham Arts Council (DAC) will host Kids' Night Out on May 21st and June 25th. Under the guidance of one DAC Instructors, campers will have the opportunity to participate in visual arts activities and watch a movie.
On May 4th, the Winston-Salem Foundation will hold Community Luncheon to focus on public education. Jamie Vollmer will be keynote speaker and awards of $150 will be given to three individuals to support three local nonprofits.
The Orange County Arts Commission (OCAC) is seeking feedback on its activities, types of projects that might be developed, and how it should foster community life, economic vitality, and cultural diversity by asking the public to take part in its survey by May 15th. This brief survey provides an opportunity for you to identify your interest in the arts, and give feedback on how OCAC can best serve Orange County.
The Shore Grief Center's Mom Offering Moms Support group will meet on May 12th at Wake Forest United Methodist Church.
On April 26th, Association of Professional Fundraisers – NC Triad chapter will hold their monthly meeting with speaker Chris Painchaud as the speaker in Kernersville, NC. Mr. Painchaud will speak on donor retention.
---
If you are interested in having your organization's news announced in the next News Bits, please send announcements or press releases to news@philanthropyjournal.com.