News about grants, gifts
In the Durbar Hall of the Rashtrapati Bhavan on April 12th, President Pranab Mukherjee presented the Padma Shri to Madhu Pandit Dasa, Chairman of The Akshaya Patra Foundation. Shri Madhu Pandit Dasa was given the recognition for the distinguished service rendered by Akshaya Patra for the children of India.
News about people, groups
On March 15th, visitors from St.Gabriel Catholic School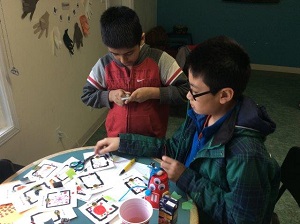 joined campers from the Britannia Woods Makerspace Camp in Ottawa to build their first robot.
The Canadian national climate change symposium, Adaptation Canada 2016, met April 12th-14th to discuss how people deal with the increase in weather extremes, how they prepare for the transformations of a natural environment disrupted by a warmer climate, how they coordinate their actions with each other and with other stakeholders, and more.
International footballer Geoffrey Kondogbia took part in the Shoot For Love football-archery challenge. The Inter Milan midfielder competed against fellow participants at the Inter Milan training ground and raised funds for children with cancer.
The Skoll Foundation hosted the 2016 Skoll Word Forum April 13th-15th. Prior to the event, the Foundation announced the 2016 Skoll Awards for Social Entrepreneurship. This year's Awardees are driven by deep commitment to justice: working to end violence and human rights abuse, ensuring people are protected by the law, and helping meet basic health needs.
The Global Fund to Fight AIDS, Tuberculosis and Malaria was ranked among the top five organizations and nations that are major donors of global aid for its transparency and accountability, a report published on Wednesday showed. Released by the non-profit Publish What You Fund , the AID Transparency Index also showed that the Global Fund ranked first in three of the operational categories – performance, related documents, and basic information.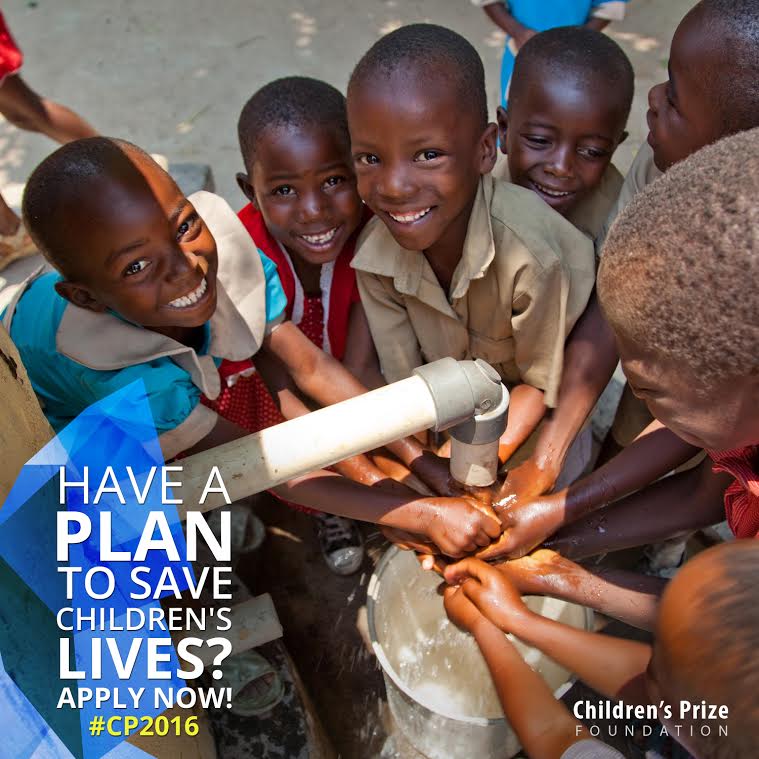 News about opportunities, initiatives
Children's Prize Foundation currently has a $250,000 funding opportunity focused on global child survival available as part of its annual competition. Children's Prize invites individuals, teams, and organizations around the world to submit their proposals until May 14.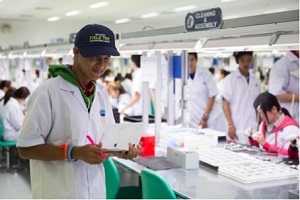 As part of an ongoing partnership between education charity Teach For Thailand and the Swarovski Foundation, young graduates from the Teach For Thailand program will make a field trip to the Swarovski Marigot Factory in Bangkok to gain firsthand experience of the work environment and to meet the company's employees.
NBA All-Star and Miami Heat Forward Luol Deng and the Luol Deng Foundation aim to raise $100,000 to be contributed to UNICEF's humanitarian programs supporting the most vulnerable children and families in South Sudan. Deng is calling on others to join him in supporting UNICEF's emergency and will match the first $50,000 in funds raised by the community.
Publishers for Development, a joint initiative between INASP and the Association of Commonwealth Universities, will hold two meetings in 2016 with focused themes on multidisciplinary publishers and subject specialists.
WestJet has teamed up with Alberta-based, Clean Energy Technology Centre (CETC) to accelerate the development of sustainable aviation biofuel in Western Canada.WestJet's collaboration with the CETC is a first step in supporting the development and deployment of a sustainable fuel alternative in Western Canada,
---
If you are interested in having your organization's news announced in the next News Bits, please send announcements or press releases to news@philanthropyjournal.com.