News about grants, gifts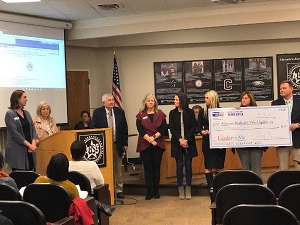 An anonymous Women United donor has given the Alamance Burlington School System $65,000 to support The Leader in Me program. $60,000 will bring the program to Haw River Elementary while $5,000 will support the program at R. Homer Andrews Elementary.
CASA has been awarded a $45,000 grant from the Disabled American Veterans Charitable Service Trust. The grant will be used to further the efforts of CASA's Supportive Housing Program, providing direct assistance to ill and injured veterans in the Raleigh, Durham, and Chapel Hill communities.

News about people, groups

Curamericas Global, a nonprofit organization headquartered in Raleigh, recently earned the 2018 Platinum GuideStar Nonprofit Profile Seal of Transparency. GuideStar is the world's largest source of nonprofit information and this merit is the highest level of recognition bestowed to organizations.
The Triad Health Project is welcoming two new case managers: Kathryn Weitzner and Natalie Robinson.
On March 19th, Durham Arts Council received final approval from Durham City Council for the fabrication and installation of the Corcoran Garage Art Banner Wrap. This is the first major public art work of the Durham SmART Vision Plan.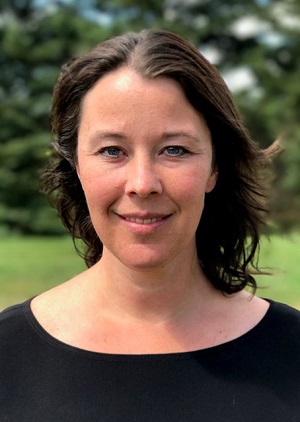 Advance Community Health (ACH) named Rebecca Reeves as their new Director of Dental Services. Before working at ACH, Reeves worked for four and a half years at a Federally Qualified Health Center in northern Maine, where she was the dental director and main dentist.

News about opportunities, initiatives

GreenHill presents Tableware, which will be on view May 4 through July 15th at GreenHill's InFocus gallery. This exhibition encourages collectors to consider adding functional artwork to their collections. The opening reception will be held on Friday May 4th from 6-9 p.m.
Piedmont Farm Animal Refuge will host their 7th Annual Vegan Bake Sale Sunday, April 29th from 1-5 pm at Fullsteam Brewery in Durham.
AFP NC Triad Chapter and Guilford NonProfit Consortium will host the joint webinar How To Grow Your Monthly Giving Program Without Breaking the Bank on Thursday, April 12 at 8:30 am and at 12:00 pm. Registration for the morning webinar and the lunch webinar is open through April 9th.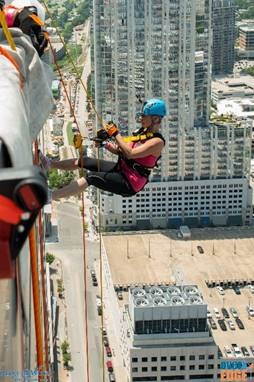 Kidznotes has been awarded a license for the "Over the Edge" Event in downtown Raleigh. On June 2nd approximately 100 people will Rappel off the 15-story Capital Bank Plaza Building at 333 Fayetteville Street to raise funds for Kidznotes.
The Equity Paradigm, a diversity, equity and inclusion firm in Durham, is hosting its signature 2-hour Racial Equity Workshop on Sunday, April 8 from 3-5pm in Durham.
WakeUP Wake County will hold the WakeUP & Explore 2018 City Livability Walking Tour on Saturday, April 21st at 1:00 p.m. The tour will feature the Peace Street, N. Person Street, and N. Blount Street area just north of downtown Raleigh
Greensboro Urban Ministry will hold their Blue Jean Ball on April 26th from 6 p.m. til 9 p.m. This is a 50th anniversary celebration of Urban Ministry's work to fight hunger, homelessness and poverty in their community.
The Winston-Salem Foundation's 2018 Community Luncheon will take place on Wednesday, May 2nd at the Benton Convention Center from noon to 1:30pm. The Foundation welcomes keynote speaker Dr. Gregory Ellison II of Atlanta-based Fearless
Dialogues.

Non-profit cultural arts representatives interested in attending professional development training should apply now for a City of Durham scholarship. The City's Office of Economic and Workforce Development and Cultural Advisory Board are seeking applications for the second round of its Cultural Arts Capacity Building Grants Program, which funds scholarships for Durham arts and cultural organization representatives to attend professional development training.
The focus is on women at Triangle Community Foundation's annual What Matters community luncheon this spring. The event is typically attended by over 500 leaders from various sectors in the Triangle, and will be held on Tuesday, April 24th, at the Raleigh Convention Center.
North Carolina talents Skylar Gudasz and Django Haskins (lead singer of The Old Ceremony) are co-headlining the Me Fine Foundation's 2018 Music for Me Fine benefit concert on Friday, April 20th in the All Saints Chapel in downtown Raleigh. Doors open at 7:00 p.m.; music starts at 8:00 p.m.
Nonprofit organizations in Robeson County seeking grant funding from the North Carolina Community Foundation are invited to participate in a free grantseekers workshop on Wednesday, April 11th from 10:30 a.m. to 12:00 p.m. at Robeson Partnership for Children located at 210 E 2nd St, Lumberton, NC 28358. The program will cover the grants application process for any nonprofit seeking grants from the Robeson County Community Foundation.
---
If you are interested in having your organization's news announced in the next News Bits, please send announcements or press releases to news@philanthropyjournal.com.