News about grants, gifts
The National Audubon Society received a $10 Million gift from Overlook International Foundation to address climate change. The gift will help Audubon engage its 1.2 million members in creating bipartisan public demand for climate solutions.
The Wallace Global Fund is investing all the profits it made in the stock market last year in their grantees' social and environmental justice campaigns, nearly doubling its 2018 grant budget to $10 million. The Wallace Global Fund is challenging all foundations with similar values and missions to realize they too have a responsibility to spend their gains, not book them.
The MacArthur Foundation is investing $24.3 million to extend for five years unrestricted support for Chicago arts and culture organizations through their partnership with the Prince Charitable Trusts and the Richard H. Driehaus Foundation.
Cozy Bump recently donated 20 Cozy Bump pregnancy pillows to Pregnancy Care Center of the Ozarks. Expecting mothers receiving care at the center now have access to a body pillow that can help them sleep more restfully during pregnancy.
Omega will award 29 nonprofit peers with working retreat grants in 2018. The working retreats will take place on Omega's campus in Rhinebeck, New York: The Strengthening Communities Summit (May 28-30) will bring together nonprofits that prioritize a range of social, economic, or environmental issues; the Women Serving Women Summit (May 30-June 1), hosted by the Omega Women's Leadership Center, will focus on supporting organizations that serve the needs and interests of women.
The Connecticut Community Foundation awarded grants totaling $75,500 to 16 nonprofit organizations that serve older people in Greater Waterbury and the Litchfield Hills.
Firehouse Subs Public Safety Foundation awarded more than $1.9 million in equipment and resources were to 123 first responder and public safety organizations.
The Boston Foundation will award $1,460,000 in single and multi-year discretionary grants to 14 nonprofits to be paid out beginning in April 2018. Of the 25 grants, six provide multi-year support. In addition, the Board approved another $525,000 in single-year Open Door grants to 23 additional Boston-area nonprofits, and $400,560 in between-cycles discretionary small grants through other programs of the Foundation.
City Health Works received a $2 million grant from The Leona M. and Harry B. Helmsley Charitable Trust to help the Harlem-based organization expand their network of health coaches and clinicians to serve the needs of more New Yorkers city-wide.
News about people, groups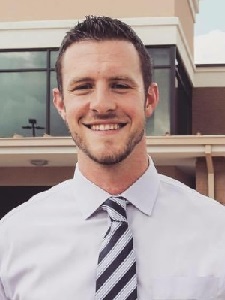 Rainbow Village named Justice French as their new Development Director. French will be responsible for designing a development strategy for Rainbow Village, fundraising and solidifying a robust donor base, and establishing new messaging to grow awareness about Rainbow Village's mission to break the cycles of homelessness, poverty and domestic violence in Georgia.
Foundations and Donors Interested in Catholic Activities completed a global study examining the innovative Catholic response to the global refugee crisis. The study was completed in partnership with Boston College's Center for Social Innovation. It identifies 64 uniquely Catholic, innovative, high-impact ministries that are helping refugees and migrants around the world; and outlines 12 funding principles and practices for effectively supporting Catholic social innovation in the refugee crisis.
LUMBERYARD Contemporary Performing Arts' LUMBERYARD STUDIOS, which will open in early fall 2018 is now taking bookings for the facility. The studio will be a destination for filmmakers, production companies, and the motion picture industry looking to take advantage of New York's highly-competitive Film Tax Credit Program.
Help For Children (HFC) launched HFC Los Angeles at a HFC Los Angeles Kick-off Roundtable event last month.
The Office Depot Foundation, the independent charitable giving arm of the global retailer Office Depot for more than two decades, has a new name: The Listen Learn Care Foundation.
The Alpha Omega-Henry Schein Cares Holocaust Survivors Oral Health Program received a William J. Gies Award for Vision, Innovation and Achievement for its mission to provide free oral health care to Holocaust survivors living in poverty across North America.
News about opportunities, initiatives
The Council on Foundations, Independent Sector, and Nonprofit VOTE launched two new toolkits on Thursday, April 12th at the Council on Foundation's Public Policy Summit in Philadelphia: Voter Engagement Toolkit for Community Foundations and Voter Engagement Toolkit for Private Foundations. The toolkits are available at nonprofitvote.org/foundationtoolkit/.
Keep America Beautiful is accepting applications for the 2018-2019 National Youth Advisory Council through June 8.
The NextGen Committee of the Ray C. Anderson Foundation has issued a call for proposals for one $90,000 grant to fund work in the 2019 calendar year for currently existing or new programs that would measurably reduce the concentration of greenhouse gases in the atmosphere. Those interested in applying for the grant should visit the grant web page to review the proposal guidelines and submit their proposal.
LSS of Northern California will host their Big Day of Giving 2018 on May 3rd to support youth supportive housing programs which lost critical funding this year.
---
If you are interested in having your organization's news announced in the next News Bits, please send announcements or press releases to news@philanthropyjournal.com.