News about grants, gifts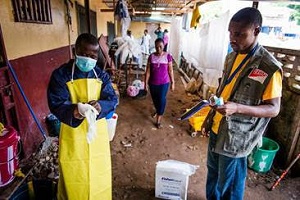 Medical Teams International has been awarded a twelve-month grant of $833,000 from the U.S. Office of Foreign Disaster Assistance. The grant will enable Medical Teams to support Liberia's ability to respond to disease outbreaks through a coordinated response within each county and regional case management to prevent the spread of the Ebola Virus Disease.
News about people, groups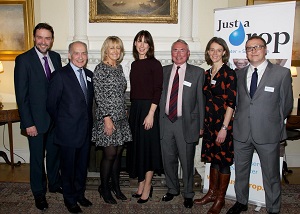 On Tuesday February 23rd, Samantha Cameron, wife of British Prime Minister David Cameron, welcomed guests and supporters of Just a Drop into her home for a special private reception to celebrate the achievements of the international water development charity.
DKT Brazil donated 500,000 condoms and distributed them during Carnival in response to the Zika outbreak in Brazil. In addition, the organization launched a social media campaign to include a video on Zika prevention featuring Jairo Bouer, MD, a sexual health educator influential among youth in Brazil.
The Akshaya Patra Foundation has served its 2 billionth meal to underserved classroom communities in India.
World Wildlife Fund-Canada (WWF-Canada) and RSA Canada began a new five-year partnership to inspire and engage employees in workplaces across Canada to take environmental action. With this partnership, RSA becomes the new presenting sponsor of Living Planet @ Work, WWF-Canada's environmental employee engagement program.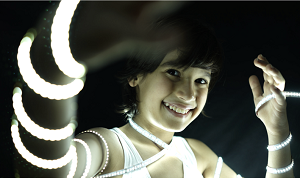 Networking4Youth hosted the March Break Makerspace Camp at the Brittania Woods Makerspace Camp from March 15th-17th. Attendees designed a Scribblebot, LED electrocard, and green screen.
On Thursday, March 24th, Hudson's Bay invited customers to Giving Day, an all-day charity shopping event which took place in Hudson's Bay stores across Canada and online. Proceeds from sales will help fund Boys and Girls Clubs of Canada's new national initiative – the HBC Summer Brain Gain program.
European Venture Philanthropy Association (EVPA) introduces their latest team member, Dr. Martin Vogelsang,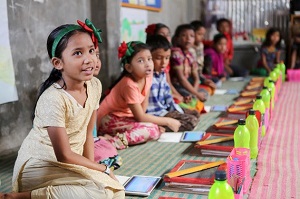 as country representative for Germany, focusing on fostering sector growth in Germany and meeting existing member needs.
The Bangladesh Prime Minister launched a new digital primary school curriculum for students to use in the classroom. Designed by BRAC and Save the Children, the curriculum is already being used in more than five thousand schools.
Southern Cone Grasslands Alliance comprised of several BirdLife International partners have been honored with an award for 'International Cooperation' as part of the prestigious U.S. Forest Service's 2016 Wings Across the Americas Awards for outstanding conservation achievement.
In February, OpenArtCode, a group of international artists, exhibited in Venice at Palazzo Cavalli Franchetti after a successful show in Paris November 2015 which was organized by Studio Abba.
Some 80 leaders of governments, UN agencies, faith-related as well as non-religious civil society organizations from countries affected by the current refugee crisis in Europe, Middle East, and Africa met at a conference hosted by the World Council of Churches in partnership with the United Nations Children's Fund, the United Nations Fund for Population, and the UN Refugee Agency to discern how they can proactively influence and shape coordinated collective practical responses. This conference took place in early 2016 in Switzerland.
News about opportunities, initiatives
WomenStrong International is a project with the Dhan Foundation in India to screen and treat thousands of young women suffering anemia. The project is a consortium of non-profit organizations in five nations supporting women-driven solutions to extreme urban poverty.
Resource Alliance will host two days of its #FRO16 event, a free virtual conference, focusing on Online Fundraising May 11th-12th.
On April 13th-15th, nearly 1,000 top innovators from more than 60 countries will come together for the Skoll World Forum in Oxford, England for three days of debate, discussion, networking, and design to accelerate entrepreneurial solutions to the world's most pressing problems.
The Ontario Centre for Climate Impacts and Adaptation Resources and the Ouranos consortium on regional climatology and adaptation to climate change will hold Adaptation Canada 2016 on April 12th-14th: the first national symposium in ten years on the preparation for and management of risks associated with climate change.
---
If you are interested in having your organization's news announced in the next News Bits, please send announcements or press releases to news@philanthropyjournal.com.