News about grants, gifts
Kraft Heinz will donate 1 billion nutritious meals to people in need by 2021, working in collaboration with several nonprofit organizations, including its signature philanthropic partner, Rise Against Hunger, and other national partners like Feeding America, Boys & Girls Clubs of America and the American Red Cross.
Century Bank and the Federal Home Loan Bank of Dallas gave a $287,000 Affordable Housing Program grant to help fund the Wa-di Housing Project, which is an apartment community for low-income and very low-income residents at the Kewa Pueblo Reservation in New Mexico.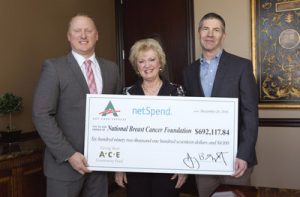 Blue Shield of California Foundation granted $670,000 from its Act Now fund to nine organizations which are working for domestic-violence programs and health care improvements.
ACE Cash Express and NetSpend gave $692,117 to the National Breast Cancer Foundation, Inc. (NBCF) honor of their 10th year anniversary with NBCF.
The Federal Home Loan Bank of Dallas and Centric Federal Credit Union awarded a $20,000 grant to American Crane in West Monroe, Louisiana.
UnitedHealthcare sent 150 NERF ENERGY Game Kits to the Boys & Girls Clubs of Central Florida.
Watts Water Technologies, Inc. sponsored a a water filtration system at the Pantay Elementary School, which is in Pantay Matanda, Philippines.
The Medica Foundation made more than $1.2 million in grants in 2016 to nonprofit organizations situated in the service area of Medica, including Minnesota, North Dakota, and western Wisconsin.
News about people, groups
The Council on Foundations named Janelle Carter Brevard Vice President of Communications, where she will lead the Council's strategic communications efforts to advance its policy and programmatic agenda. Ms. Brevard most recently served as Director of Communications and Government Affairs at the Institute of Museum and Library Services.
Ronald B. Richard, President and Chief Executive Officer of the Cleveland Foundation, will receive the Distinguished Service Award at the Council on Foundations's upcoming Annual Conference in Dallas, Texas. The Award is philanthropy's highest honor and celebrates a visionary leader who embodies the inspirational qualities that define excellence in philanthropy—commitment, courage, entrepreneurship, and impact.
Michael J. Koch was appointed as President and Chief Operating Officer of UniHealth Foundation where he will oversee all of the grant making and administrative functions of UniHealth Foundation.
Adrian Selby was appointed to Northwest Connecticut Community Foundation's board of directors. The organization gives philanthropic help to 20 towns in Litchfield County in Connecticut.
Third Space Studio is seeking organizations whose budget is below $2 million to share their data in this year's Individual Donor Benchmark Survey. The survey will be open through April 7th.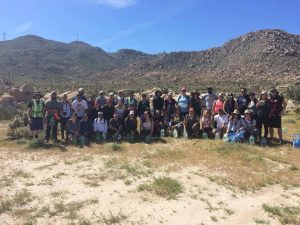 Joyce MacDonald was named the new CEO of Greater Public. She currently is Vice President of Journalism of Corporation for Public Broadcasting and will begin her new role as CEO of Greater Public on May 15th.
Border Angels held its March Advanced Water Drop on March 25th where various hikers dropped supplies in remote areas.
Brookings Institution established the David M. Rubenstein Fellowships as part of its plan to expand and bring more diversity to independent policy research.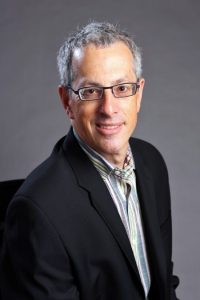 The Young People's Chorus of New York City hosted its 2017 National Organization of American Kodály Educators Conference on March 23rd in Philadelphia.
Charity Navigator appointed Larry Lieberman as Chief Operating Officer.
Oliver Scholars hosted a Career Day where scholars learned about various skills on the job market and volunteer engagement on March 18th in New York City .
Quincy Jones and Mel Brooks were honored in Los Angeles on March 19th at Backstage at the Geffen, which is the 15th annual fundraiser of Geffen Playhouse.
The Water Foundation has transitioned from a California-focused initiative within an existing foundation to an independent, stand-alone foundation. The foundation serves as the only grantmaker entirely focused on transforming water management in the West and will build on its team's extensive work in California during the state's epic drought and bring new resources, coalitions and solutions to support efforts across the region.
News about opportunities, initiatives
City Harvest's
Evening of Practical Magic
gala will be held on April 25th in New York City. The gala aims at supporting City Harvest's work.
The
University of South Carolina Center on Philanthropy & Public Policy
is h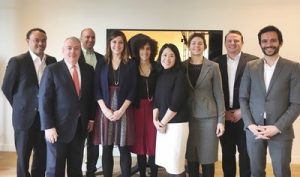 olding the
2016-2017 Distinguished Speakers Series
on April 4th in Los Angeles. The event will feature Julia Stasch, President of the
John D. and Catherine T. MacArthur Foundation
.
CH2M
is collaborating with five other engineering and construction companies to launch a new industry group called
Building Responsibly
. The group aims to safeguard the rights and welfare of workers throughout the world.
---
If you are interested in having your organization's news announced in the next News Bits, please send announcements or press releases to news@philanthropyjournal.com.