News about grants, gifts
Irving Shipbuilding is investing $4.52 million in the Centre for Ocean Ventures and Entrepreneurship in Nova Scotia, Canada to help marine innovation and commercialization in the region.
The Sufferfest's 5th annual Tour of Sufferlandria on February 4th-12th raised $144,808 for the Davis Phinney Foundation. The money will support programs that help those with Parkinson's Disease.
R. Derek Finlay, a University of Cambridge alumnus, donated £5 million to help complete the Chemistry of Health building in the Department of Chemistry at the University of Cambridge.
Banfield Foundation will start to provide disaster response grants to help two new veterinary medical units.
News about people, groups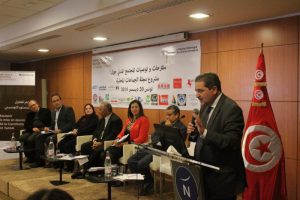 Democracy Reporting International held town hall and expert gatherings in various places in Tunisia to have dialogue on the Tunisian government' decentralization bill and the people's involvement in the decision-making process.
Real Relief launched Lifeshelter, which is a shelter and housing concept which helps for temporary housing in emergency instances by using a construction panel that is curved and insulated.
Enactus Nova Scotia Community College Waterfront Campus and Enactus Memorial University of Newfoundland have been selected as the 2017 Scotiabank EcoLiving Green Challenge Regional Champions.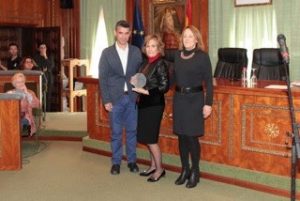 Ryan's Well Foundation is celebrating its 20th year anniversary of providing clean water access by digging wells in developing nations.
The Marbella Chapter of the Spanish Federation of University Women received the Málaga Award from the Diputación of Málaga and an award for the chapter's work on the HeforShe campaign.
Taawon signed a recent Memorandum of Understanding with the United Nations Development Program to improve its work in Palestine. The organization also conducted its management council meetings in Amman, Jordan in March 2017.
The Red Cross Society of Côte d'Ivoire partnered with Connectik to develop and launch its new Mobile Application. The application will feature services, benefits, and opportunites for volunteering in local projects as well as spread the mission and community engagement.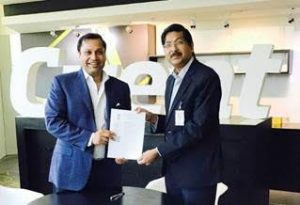 Cvent signed a Memorandum of Understanding with the NASSCOM Foundation to start the "Cvent India Employability Enhancement Programme." The Programme aims to give help youth and women with job-related skills.
Doctors Without Borders is resuming work at the Haydan district hospital in Sa'ada Governorate in Yemen.
The High Performance Life
founder Joe Gangon will be running in six different marathons in six continents to promote youth empowerment. On his journey he will meet and work with
Chime in Youth
Ambassadors to work on peace projects in their respective nations.
Madeline Stuart
, the first model with Down Syndrome to walk in Paris Fashion Week, launched her own clothing label
21 Reasons Why
on February 12th.
News about opportunities, initiatives
The
International Maritime Rescue Federation
will gather worldwide experts on June 11th-13th in Gothenburg, Sweden for its
International Maritime Mass Rescue Conference
. The conference will discuss the loss of lives at sea and provide information on rescues as well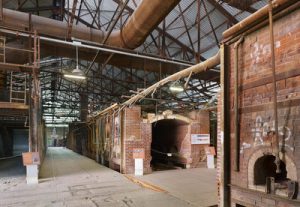 as a mass rescue exercise.
In honor of World TB Day,
APOPO
is sending a group of HeroRATs in Addis Ababa to identify more people who are TB positive so that they can be put on treatment.
EllisDon
is redeveloping the historic kiln building at Evergreen Brick Works to promote leaders and city builders to work together in sustainable city building and to give initiative for low carbon cities across Canada.
The
Mo Ibrahim Foundation
, under the support and High Patronage of His Majesty the King Mohammed VI, is hosting the Ibrahim Governance Weekend from April 6th-9th in Marrakech, Morocco. The event is aimed to foster dialogue to foster improve governance and leadership in Africa.
---
If you are interested in having your organization's news announced in the next News Bits, please send announcements or press releases to news@philanthropyjournal.com.