News about grants, gifts
The John D. and Catherine T. MacArthur Foundation awarded $145 million in grants to groundbreaking projects that will include people with disabilities equally in their work. MacArthur's initiative, 100&Change, asked grant applicants to review a series of questions and a checklist to ensure the inclusion of people with disabilities in multiple aspects of the grant recipients' proposed projects.
Miracle Flights reported a total of 569 free flights performed in February. Since its establishment in 1985, the Las Vegas–based nonprofit organization has provided a total of 115,273 flights and flown more than 64 million miles to help children with rare and life-threatening conditions gain access to specialized, distant medical care.
Petland stores nationwide raised more than $64,000 during the 2017 St. Jude Halloween Pin-Up Promotion benefitting St. Jude Children's Research Hospital.
The Ball Foundation supported more than 2,000 non-profits around the world in 2017, including more than $5 million in charitable donations in communities where the Ball company operates.
Since 2006, the Enterprise Rent-A-Car Foundation has funded a massive reforestation effort with more than 12 million tree plantings. Every year, 1 million trees are planted as part of the Enterprise 50 Million Tree Pledge – a unique public-private partnership with the Arbor Day Foundation that will continue through 2056.
News about people, groups

An annual survey of Central Texas companies found that most maintain a strong emphasis on corporate giving, with philanthropy budgets that increased from 2016 to 2017. The 2018 Rodman Report details that and other results from a survey of businesses of various sizes and industries. This marks the fourth year in a row Rodman & Associates have conducted the Survey of Corporate Giving, the only study of its kind that addresses Austin and the surrounding area.
Workforce Opportunity Services (WOS) and CareCentrix recently gathered in Stanford, Connecticut to celebrate the accomplishments of the four post-9/11 military veterans WOS recruited and trained for CareCentrix's Vets for Data program. Working together, WOS and CareCentrix developed a 5-week, tailored curriculum to prepare participants for business data analytics roles at CareCentrix, as well as develop their technical and interpersonal skills.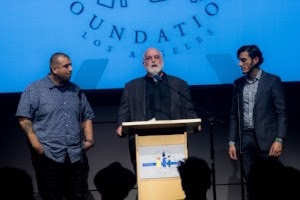 The I Have A Dream Foundation Los Angeles held their 5th Annual Dreamer Dinner on Sunday, March 18th in the Ahmanson Ballroom of The Skirball Cultural Center. The program honored the organization's champions of education including Emmy-Winners Regina King and Larry Wilmore; as well as Senior EVP of CBS Entertainment Thom Sherman and Homeboy Industries.
On Wednesday, March 14th, the Randall's Island Park Alliance hosted its 2018 Fielding Dreams Gala at the Ziegfeld Ballroom in New York City. With 650 guests in attendance, the event raised more than $1.2 million dollars.
News about opportunities, initiatives
TrueCar Inc. is partnering with Disabled American Veterans as part of its DrivenToDrive program. Launched late last year, DrivenToDrive honors injured American veterans by helping them get back behind the wheel of a retrofitted vehicle.

Daymaker is collaborating with Boys & Girls Clubs of America and Boys & Girls Clubs of Puerto Rico to provide a giving opportunity called Play for Puerto Rico, which will provide over 15,000 books, games, toys, and other enrichment items for thousands of children who were affected by the recent hurricanes.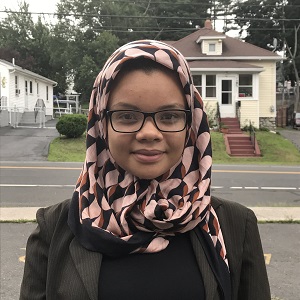 The Islamic Scholarship Fund is now accepting applications. The awards range from $2,000-$10,000 and the deadline has been extended to April 9th.
The Rita & Alex Hillman Foundation is seeking early-stage nursing-driven interventions for its 2018 Hillman Emergent Innovation Program. The program will award up to four, one-year grants of $50,000 each.
The Ralph C. Wilson Jr. Foundation has launched STEM 2035, an initiative through which the Foundation will grant funding and technical assistance to existing after school and summer STEM (science, technology, engineering and math) programs in Western New York and Southeast Michigan. The Foundation will award up to 20 total grants, each for up to $250,000 over a three-year span.
Boppy is taking their Corporate Social Responsbility program to the next level with The Momkind Project, launching March 2018. The Momkind Project mission is to educate, empower and support women throughout their journey of motherhood.
The Dorothy A. Johnson Center for Philanthropy and WGVU Public launched a new monthly podcast, Field Notes in Philanthropy. The podcast, which is available on iTunes, will explore the places where politics, current events, and philanthropy meet.
The Walton Family Foundation and The Terra Foundation for American Art will partner with Smarthistory to increase access to and understanding of American history and art. With the foundations' support, Smarthistory will develop and distribute Seeing America, a free, multi-media platform for students, educators and independent learners drawing on the expertise and collections of participating museums from across the country.
---
If you are interested in having your organization's news announced in the next News Bits, please send announcements or press releases to news@philanthropyjournal.com.