News about grants, gifts

Healthcare Foundation of Wilson will fund a six-month planning and evaluation study to explore the feasibility of a new after-school program that is designed to positively impact the lives of middle school students in Wilson. The study will be led jointly by Healthcare Foundation of Wilson and Wilson 20/20 Community Vision.
The North Carolina Community Foundation awarded a $25,000 Disaster Relief Fund grant to Longleaf Productions to support the production of a Hurricane Matthew documentary. The film will provide an historical overview of the complex and lengthy disaster recovery process and a guide for communities recovering from future natural disasters.
The North Carolina Community Foundation awarded a $25,000 Disaster Relief Fund grant to the UNC-Chapel Hill Coastal Resilience Center to support the Hurricane Matthew Recovery and Resilience Initiative. The grant funding will support the Center's planning and mitigation work in six communities impacted by Hurricane Matthew through a collaborative program between the University of North Carolina, North Carolina State University and Duke University.
2017 was another record-breaking year of philanthropic activity for the Foundation For The Carolinas. In addition to $2.5 billion in assets – up from $2 billion just a year ago – grants to nonprofits reached $420 million. Contributions to charitable funds held by Foundation For The Carolinas were the second-highest in its history at $550 million.
News about people, groups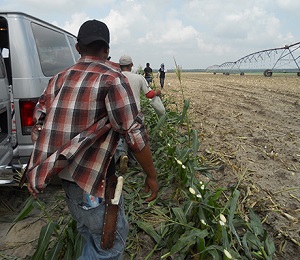 Indie Lens Pop-Up, UNC-TV and Student Action with Farmworkers will present the critically-acclaimed documentary Dolores, about one of the most important, yet least known activists of our time, Dolores Huerta. Directed by Peter Bratt and produced by Bratt and Brian Benson, Dolores premieres on Independent Lens Tuesday, March 27th, at 9:00 p.m. on PBS (check local listings).
Guilford Green's new LGBTQIA Community Center is now open. The center will serve as a meeting space for programs and ongoing events, as well as a place for community members to find resources.
During 2018, six rural North Carolina communities will host host The Way We Worked, a Smithsonian Institution traveling exhibition presented in collaboration with the North Carolina Humanities Council. The exhibit began at Eastern Cabarrus Historical Society and moved to the Blowing Rock Museum of Art and History on March 20, followed by stops in Kenansville, Fayetteville, Newton and Cullowhee through the end of the calendar year.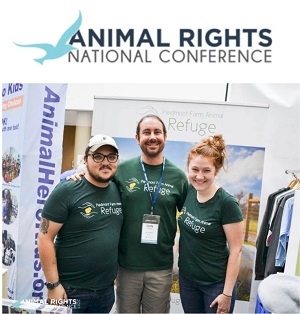 Representatives from the Piedmont Farm Animal Refuge will attend the 2018 Animal Rights conference in Los Angeles from June 28th to July 1st.
The Charlotte Regional Realtor Association celebrated the groundbreaking for its new headquarters on March 21st. The new building, adjacent to its current building in Midtown, will also house the Carolina Multiple Listing Services, Inc. (CarolinaMLS), Mingle School of Real Estate and the Housing Opportunity Foundation.
News about opportunities, initiatives

The Guilford Nonprofit Consortium will hold a "Grant Writing and Research Workshop" at First Baptist Church in High Point from 9:00 a.m.-4 p.m. on April 4th. This workshop is presented by Amanda Pearce of Funding for Good and sponsored by The Foundation for a Healthy High Point.
The Durham Arts Council (DAC) opened the application cycle for its annual arts support grants beginning March 5th, featuring the DAC Season Grant and the new Durham Arts Catalyst Grant categories. Both grant categories provide access to quality arts experiences for the people of Durham by supporting the activities of arts organizations that provide a range of professional and amateur arts opportunities and other nonprofits planning an arts project.
Make-A-Wish Eastern North Carolina will celebrate the 30th anniversary of the wish granting organization during the 2018 Wish Ball presented by Power Home Technologies. Hosted by actor, screenwriter, producer and comedian Orlando Jones, the event will raise awareness and crucial funds needed to grant the one true wish for children with critical illnesses at the Raleigh Convention Center on Saturday, April 21st.
Registration is now open for SHIFT NC's 2018 Conference on Adolescent Sexual Health: Blazing the Trail – Sustaining Progress and Exploring New Territory. Join hundreds of adolescent health professionals on May 17th-18th in RTP for the latest and best info on teen health from some of the best minds in the field.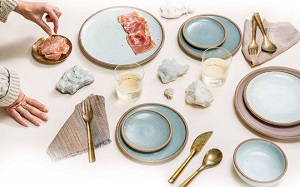 The Center for Craft Creativity and Design in Asheville will hold their Craft City Food and Art Tour on April 7th from 3-6 p.m. Join local craft experts for a walking tour to learn more about what makes Asheville a Craft City.
Friday, May 11th and Saturday, May 12th hundreds of volunteers will complete dozens of service projects around Henderson county to benefit area non-profit organizations during this year's Days of Caring. United Way of Henderson County is encouraging all area non-profit organizations, schools, or government agencies to submit the project(s) they most need completed this year.
Activate Good is now accepting applications for their upcoming Teen Leadership & Service Summer Program in Raleigh. This week-long program is offered over two weeks this summer: one in June and one in July. Referrals for teens from local nonprofits are highly encouraged; scholarship opportunities may be available for youth who may not otherwise be able to attend.
The City of Raleigh's Fair Housing Hearing Board, and the Fair Housing Project of Legal Aid of North Carolina will hold the 15th Annual Raleigh Fair Housing Conference on April 27th from 8:30 a.m. to 2 p.m. at The McKimmon Center in Raleigh. Registration is open now.
Durham Area Volunteer Administrators present the next Dava Session, "How to Keep Volunteers Engaged" by Megan Gambino of ReconFigure on Thursday, April 12th at 9 a.m. at The Ronald McDonald House of Durham.
The next installment of AFP Triangle's Education Breakfast Series, The Importance of Marketing in Fundraising in this Digital Age, will take place Thursday April 5th at the Hilton Garden Inn at RTP. Registration is open now.
The Onslow Caring Communities Foundation is currently accepting grant applications for projects funded from its community grantmaking fund, the Onslow County Youth Fund and the Dallas Fred Allen Endowment
Durham Rescue Mission is accepting Easter Baskets and Donations for their annual Community Easter Dinner and Easter Basket Give-away to be held on March 30th.
The North Carolina Community Foundation is accepting applications for statewide scholarship funds, including The Cody Blue Pilkington Scholarship Fund , The JADE Learning Electrical Technologies Scholarship and The Joyce Price Johnson's Samaritan Fund. Deadlines typically range from March to May. To determine if you or your student qualifies, visit NCCF's website.
---
If you are interested in having your organization's news announced in the next News Bits, please send announcements or press releases to news@philanthropyjournal.com.