News about grants, gifts

The forthcoming International African American Museum (IAAM) received a $350,000 pledge from the SunTrust Bank Charitable Irrevocable Trust. IAAM, slated to open in 2020 in Charleston, SC, will highlight America's diversity and explore its historical and cultural significance.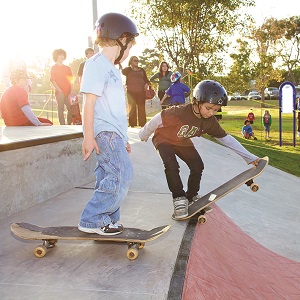 Ralph C. Wilson, Jr. Foundation has committed a maximum of $10 million as part of a collaboration with Tony Hawk Foundation and KaBOOM! to Built to Play, an initiative designed to give children and youth across Western New York and Southeast Michigan more opportunities for free play through the creation of new, interactive public play spaces. The Foundation will invest up to $5 million in each region over the next several years, to provide grassroots groups and nonprofits with support to create and maintain these play spaces within their neighborhoods.
Good Samaritan Hospital received a $21 million gift from Charles T. Munger, vice chairman of Berkshire Hathaway. Mr. Munger has served as chairman of the board of trustees at Good Samaritan Hospital for the past 31 years. The gift will support the emergency department expansion project and address seismic improvements to the hospital facilities.
News about people, groups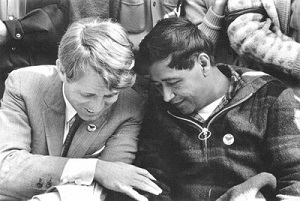 The city of Los Angeles and national civil rights leaders came together on March 5th at Robert F. Kennedy Community Schools to commemorate the 50th anniversary of the end of Chavez's 25-day water-only fast. The event honoring the late Cesar Chavez and the late Senator Robert F. Kennedy was hosted by the Cesar Chavez Foundation and Robert F. Kennedy Human Rights.
Jayson Smart, a senior program officer at the Rasmuson Foundation has accepted a leadership position as arts and cultures program director at Margaret A. Cargill Philanthropies in Eden Prairie, Minnesota. Smart has worked at Rasmuson Foundation since 2010, focusing his Alaska work around innovative programs in arts and culture, as well as education.
The International Drone Racing Association named Miracle Flights as the official charitable partner for the 2018 Drone Racing Series and 2018 Challengers Cup.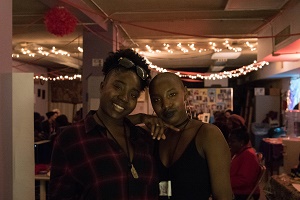 Safe OUTside the System Collective hosted their second annual Rev Bae mixer this past Valentine's Day, and saw approximately 100 participants.
The Noya Fields Family Funds will establish a new program that aims to provide down payment grants for renewable energy installations at schools and other educational and not for profit institutions. The grants will be provided to organizations working in tandem with green energy lenders and financial institutions so as to cover the full equity contribution for the loan.
Kristen Bell will become the first global advocate for the Women's Peace & Humanitarian Fund.
The Chester County Fund for Women and Girls hosted its first annual Champions of Change Breakfast on Thursday, March 1 at The Farmhouse Bistro at People's Light in Malvern, PA. The event honored Patricia B. Miller and Fox Rothschild LLP for their roles as champions for women in Chester County.
News about opportunities, initiatives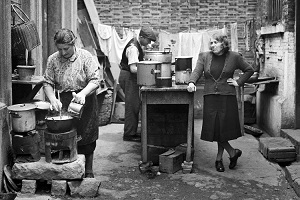 The Jewish Museum of Florida-FIU presents the U.S. premiere of Stranded in Shanghai: Arthur Rothstein's Photographs of the Hongkew Ghetto, 1946. The exhibition is on view March 13 – May 20.
Tickets are now available for Horizons Hampton Roads' "TopGolf Fore Horizons," taking place on March 25th.
The Community Chest will hold its annual spring gala, Celebrating 85 Years of Service to the Community, on April 18 at 6:30 p.m at Montammy Golf Club in Alpine, New Jersey. The program will feature a musical performance by the Young People's Chorus @ Thurnauer.
The Program on Gender Analysis in Economics and the Institute for Women's Policy Research announced a call for papers for the Pathways to Gender Equality: Economic Gender Analysis Addressing Current and Future Challenges conference that will take place November 2 – 3 in Washington, DC. The deadline to submit proposals is April 15th.
---
If you are interested in having your organization's news announced in the next News Bits, please send announcements or press releases to news@philanthropyjournal.com.