News about gifts, grants
Center for Reproductive Rights raised $380,000 at an inaugural Los Angeles benefit, co-hosted by Elizabeth Banks and board member Heidi Lindelof. The center is dedicated to advancing reproductive rights as fundamental human rights around the world.
United Intentions was selected as a co-beneficiary of Global Unity's annual CITY GALA event in Burbank, CA. Global Unity assists start-ups and young, growing non-profit organizations committed to solving global challenges such as eradicating poverty, promoting health and wellness, feeding hungry, sheltering homeless, liberating slaves from sex trafficking, and helping underserved youth. Other co-beneficiaries of the gala proceeds were Selah Freedom, Rock Against Trafficking, Journey's Dream, and Tucker Teens & Tots.
CVS Health promoted Aetna Foundation's $1 million grant to the Northern Shenandoah Valley Substance Abuse Coalition to help fuel the Coalition's new Law Enforcement Overdose Intervention Program. The program is one of many efforts to combat the nation's opioid epidemic.
Community Foundation of Broward awarded $308,325 in total grants to organizations focused on cancer research and patient support: Florida International University Foundation, Memorial Foundation via Memorial Healthcare System, University of Miami Sylvester Comprehensive Cancer Center, and Gilda's Club of South Florida.
Arnold Ventures, formerly Laura and John Arnold Foundation, will partner with the Center for Effective Public Policy, RTI, and Stanford University to accelerate pretrial justice reform. The National Partnership for Pretrial Justice will be supported by a total of $48 million in new and existing grants to more than 30 research, policy, technical assistance, and advocacy organizations.
The 2019 Barry & Marie Lipman Family Prize, offered via the Wharton School and the University of Pennsylvania, will be awarded to ACEV, Global Foodbanking Network, and World Bicycle Relief. Each honoree receives an unrestricted financial award of $50,000 plus executive training and support. One grand prize winner, to be named in April, will receive $250,000 in unrestricted funds.
John A. Hartford Foundation approved four grants totaling nearly $9 million for projects to improve health for older adults: University of Washington: Building Public Engagement and Access to Palliative & End-of-Life Care for Persons Living with Serious Illness; The National Association of Area Agencies on Aging: Aging and Disability Business Institute, Phase 2 – Advancing Integration, Partnerships and Payment Models Between Social Services and Health Systems; The American Hospital Association, Health Research & Education Trust (HRET): Age-Friendly Health Systems Leaders Group; Developing Age-Friendly Health Systems Leadership 2) Transforming HRET's Hospital Network to Become More Age-Friendly; and Gerontological Society of America: Sustaining the Reframing Aging Initiative.
News about people, groups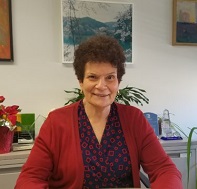 Good Shepherd Services stated that Sister Paulette Monaco will retire after 50 years of service. Monaco was Executive Director for 40 years and worked with every New York City mayor from Ed Koch to Bill de Blasio. She has committed to raising $50 million to ensure Good Shepherd Services continues to grow and serve the city.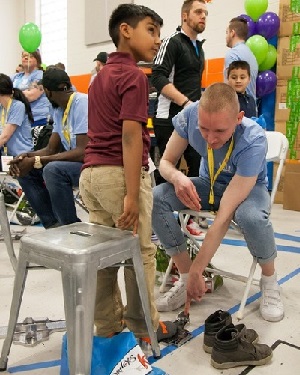 Journeys, a specialty footwear retailer for teens, donated shoes to approximately 900 youth in Nashville, TN. Managers from more than 500 Journeys stores across the U.S. and Canada met with youth at three Nashville area community centers to fit them with free shoes.
Future Farmers of America (FFA) received Microsoft FarmBeats Student Kits for fifty FFA chapters as part of a collaboration between the National FFA Organization and Microsoft Corp. The FarmBeats Kits are designed to bring innovative technology, science, research, and entrepreneurship to the classrooms across the nation.
Room to Read appointed three new members to its board of directors: Mike Cannon-Brookes, CEO, Atlassian; Sabine Chalmers, General Counsel, BT; and Stasia Obremskey, Strategy Director, Rhia Ventures.
HudsonAlpha Institute for Biotechnology is collaborating with Crestwood ALS Care Clinic, a National ALS Association Treatment Center of Excellence in Huntsville, Ala. to fund scientists conducting genomic sequencing and analysis of ALS patients to better understand the underlying cause of the disease. The project is funded through donations made to Impacting ALS.
The California Endowment, the state's largest health foundation appointed four new board members: Kurt Chilcott, Chief Executive Officer of CDC Small Business Finance, Katherine A. Flores, MD, Associate Clinical Professor in Family Medicine at the UCSF School of Medicine, Britta Guerrero, Chief Executive Officer of the Sacramento Native American Health Center, Inc, and Vien Truong, Esq., President of the Dream Corps.
The John R. Oishei Foundation welcomed twelve nonprofit professionals as Oishei Leaders at its winter celebration event, hosted by the Partnership for the Public Good and Cornell ILR.
Daniel Puder, a former Mixed Martial Arts fighter and pro-wrestler turned social entrepreneur, is promoting emotional intelligence and tackling bullying via MyLifeMyPower. Hear more in Prudent's recent interview with Dr. Mehmet Oz.
Eli and Edythe Broad Foundation named Suzy Jack as Vice President and Chief of Staff. Jack previously served as Los Angeles' deputy controller and was the youngest deputy mayor in the history of the city.
Purchase College in New York opened The Center for Engagement in a refurbished, historic house on campus. The Center will bring together organizations whose projects inspire community engagement, encourage open dialogue, and impact social change. Center founders include For Freedoms, Ghana Think Tank, RTA: Rehabilitation Through the Arts, and Casa Purchase.
Arcus Foundation welcomes Chris Ransom as new Program Officer. Ransom will support the Great Apes and Gibbons Program Prior to Arcus, Ransom led conservation programs in Africa and the Middle East for the Zoological Society of London.
The Wallace Foundation released a story that examines the audience-building efforts of arts organizations engaged in it's $64 million Building Audiences for Sustainability initiative. New Format, New Name to Draw New Audiences is a behind-the-scenes look at World Music/CRASHarts, a Boston-based performing arts presenter, as they attempt to attract and retain new audiences.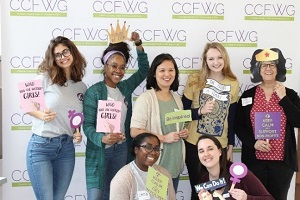 Chester County Fund for Women and Girls hosted its inaugural Girls in Action Summit at West Chester University. The event brought together high school girls from across Chester County to learn about varied needs in their communities and take action through education, advocacy and philanthropy.
Parkland Health & Hospital System stated that more than three dozen registered Parkland nurses were named winners of the 2019 D Magazine Excellence in Nursing Awards. Physicians, nurses and patients nominated the most outstanding nurses in north Texas for recognition.
Rasmuson Foundation welcomes two new board members: Curtis McQueen, Chief Executive officer of Eklutna Inc. and Marilyn Romano, Alaska Regional Vice President for Alaska Airlines.
USC Cinematic Arts alumni, Jonathan Keijser, produced a documentary called Peace by Chocolate. The story of a Syrian refugee was recently featured in The Atlantic magazine.
Seminole Hard Rock Hotel & Casino in Hollywood, Florida named honorees for this year's Diversity Honors celebration that benefits the Harvey Milk Foundation and The Pride Center at Equality Park. The 5th anniversary gala takes place March 30th will recognize TV personality, political blogger and author Meghan McCain as the recipient of the Harvey Milk Foundation Lilla Watson Medal.
News about opportunities, initiatives
Young People's Chorus of New York City launched YPC National, Inc., an independent non-profit organization founded to facilitate the creation and development of YPC-inspired youth choruses nationwide.
The Windgate Museum will fund $5,000 stipends for interns institutions around the country. Applicants should apply directly through each host organization: Asheville Art Museum; Hancock Shaker Village; John Michael Kohler Arts Center; Morris Museum of Art; and Museum of Craft and Design (San Francisco). Interns will work under the direction of curators or directors in contemporary craft collections, and programs.
Rare, in collaboration with National Geographic Society, hosts BE.Hive: Climate Change Needs Behavior Change, a one-day summit to explore global climate change through the lens of human behavior, on Tuesday, March 19th from 9:00 a.m. to 5:00 p.m. at National Geographic, Washington, DC. Student rate: $99.00. Standard rate: $299.00. Registration.
The Lion's Share Fund, an initiative raising funds to support wildlife conservation and animal welfare across the globe, will partner with the Humane Society International to deliver projects aimed at tackling animal welfare globally. Together, the organizations aim to raise over $100 million per year within the next three years for wildlife conservation and animal welfare by asking advertisers to contribute 0.5 per cent of their media spend every time animal imagery is used in an advertisement.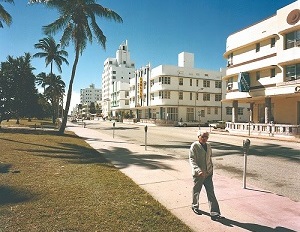 The Jewish Museum of Florida, part of Florida International University, will debut Shtetl in the Sun: Andy Sweet's South Beach 1977-1980. The exhibition celebrates the legendary photographer's work in the late 1970s capturing the elderly Jewish community in South Beach, before Sweet's death at a young age.
StoryCenter is holding The Digital Storytelling Workshop in New York, Berkeley, Toronto, Los Angeles and Denver. The three-day program includes one-on-one guidance and hands-on video editing experience, and a completed digital story. Upcoming workshops: April 10th-12th in Berkeley, CA and April 22nd-24th in New York, NY.
ArtWeek MA takes place April 26th to May 5th. Presented by Highland Street Foundation and produced by the Boch Center, ArtWeek celebrates arts across the entire state of Massachusetts.
The Carter Center's Mental Health Program is accepting applications for eight, one-year journalism fellowships aimed at enhancing public understanding of mental health and substance use conditions Deadline for applications is Wednesday, April 10th. Learn more.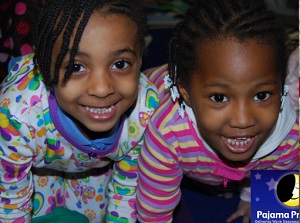 Pajama Program, a nonprofit dedicated to promoting a comforting bedtime routine for all children to help them thrive, has formed the Good Night Advisory Council, a group of eight sleep experts who will support the nonprofit's mission with guidance, expertise, and research-based practices. Council members represent professional disciplines including medicine, population studies, neurology, public health, and psychology. They specialize in sleep behavior and health, neurobiology, and child development.
---
If you are interested in having your organization's news announced in the next News Bits, please send announcements or press releases to news@philanthropyjournal.com.