News about gifts, grants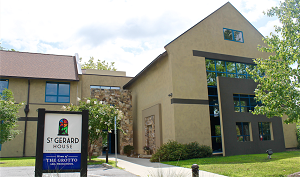 SECU Foundation awarded a $40,000 capacity grant to support the St. Gerard House, a non-profit entity located in Henderson County which assists individuals with autism and their family members.
Duke University received a $50 million grant from The Duke Endowment, a private foundation based in Charlotte, to accelerate and expand the recruitment of research scientists who specialize in the applied and basic sciences
UNC-TV Public Media North Carolina will receive an Art Works grant of $25,000 for its co-production of REEL SOUTH, a curated documentary series that supports independent filmmakers telling stories of the American South, from the National Endowment for the Arts.
Carteret Community Foundation awarded $56,250 in recovery grants from the North Carolina Community Foundation Disaster Relief Fund to: Cape Carteret Baptist Church for Backpack Friends, Family Promise of Carteret County, Hope Mission of Carteret County, Inc, and Salvation Army of Carteret County. The grant allocations support long-term recovery and meet unmet needs from Hurricane Florence in Carteret County.
Pamlico County Community Foundation awarded a $56,250 grant from the North Carolina Community Foundation Disaster Relief Fund to support the Pamlico County Disaster Recovery Coalition to support the long-term recovery of the community from Hurricane Florence.
Craven County Community Foundation awarded a $56,250 grant from the North Carolina Community Foundation Disaster Relief Fund to support the Craven County Disaster Recovery Alliance rebuilding local housing to support the long-term recovery of the community from Hurricane Florence.
News about people, groups
Urban Ministries of Wake County's Open Door Clinic will be dedicated to the late Dr. Gary Greenberg. The doctor served as Medical Director of the Open Door Clinic for more than a decade before falling ill to Leukemia, succumbing to the illness on October 16th, 2018.
Raleigh was named one of the 2019 Top 100 Best Places to Live by Livability.com, outpacing more than 1,000 cities (with populations between 20,000 and 1,000,000) in the data-driven ranking.
WPVM 103.7FM, featuring arts and culture of Asheville, premiered NCServes Western Veterans Radio Hour last month. The show is presented live on the first Thursday of each month at 11:00 a.m. and rebroadcast on subsequent Thursdays at the same time.
Make-A-Wish Eastern North Carolina appointed Chris Winter as President and CEO. Winter recently served as Senior Director of Mission Advancement and Senior Director of Philanthropy at Living Water International.
Rhythms Live Music Hall opened in Durham, adding to the list of available performance spaces in the Triangle. The hall includes a performance stage, state-of-the-art sound and lighting, and an onsite engineer, plus bar and food service. More about this new venue.
Town of Carrboro named Fred Joiner, a poet and curator, as Poet Laureate. Joiner co-founded The Center for Poetic Thought in Washington, D.C., a board member for The American Poetry Museum, a member of the advisory board for the Orange County Arts Commission and a member of the Carrboro Poets Council.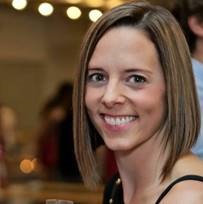 The Mecklenburg Times named Katy Ryan, Executive Director of 24 Foundation, among its "50 Most Influential Women of 2019."
The NC Institute of Medicine and NC Child have published the 2019 NC Child Health Report Card, showing mixed results over a variety of health indicators. Among the more alarming findings: Suicide is now the 2nd leading cause of death for 10-17-year-olds in North Carolina.
Child Trends released a new interactive resource comprised of State-level data for understanding child welfare in the United States. The compiles data on children, youth, and families who had contact with the child welfare system in 2017, highlighting state- and national-level data on child maltreatment, foster care, kinship caregiving, and adoption.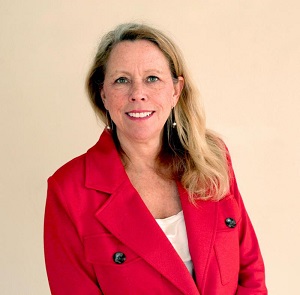 ArtsGreensboro named Laura Way as President and CEO. Way's previous experience includes serving as Executive Director of GreenHill in Greensboro, Vice President of Institutional Advancement at the McColl Center for Art + Innovation in Charlotte, and Director of Operations and Finance for Penland School of Crafts.
Nick Nickerson, founder of 3000 Miles for Autism, and son, Adam Nickerson will participate in the PSF 5K together on Saturday, March 16th in Chapel Hill. 3,000 Miles for Autism was created to raise money for Autism research in honor of Adam who is autistic.
News about opportunities, initiatives
N.C. Department of Natural and Cultural Resources is accepting applications for a 10-week paid summer internship at one of the state's historic sites. Students at Historically Black Colleges and Universities (HBCUs) and Minority Institutions of Higher Education should apply by March 30th. See program information.
Blue Cross and Blue Shield of North Carolina Foundation awarded $600,000 in grants to support six community-based collaborations focused on improving health and addressing inequities that cause health disparities: Caswell Chapter of the Health Collaborative, Hunger and Health Coalition in Watauga county, Montgomery County Partnership for Children, North Carolina Community Health Center Association Opportunities Industrialization Center in Edgecombe and Nash counties, and West Marion Community Forum in McDowell County.
Programs celebrating women's history will be offered at venues of the North Carolina Department of Natural and Cultural Resources throughout the month of March, including the She Changed the World: NC Women Breaking Barriers campaign which runs through November 2020.
FailFest, a storytelling event for nonprof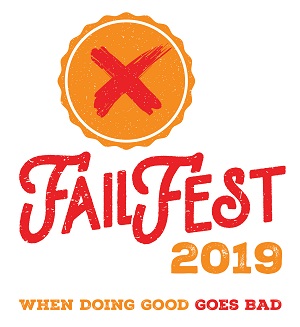 its to celebrate their epic fails, happens Thursday, March 14th at The Maywood in Raleigh from 5:00 pm. to 7:00 p.m. First 50 people to check-in receive a coupon for a free beer.
The Charlotte, Triad and Triangle Chapters of the Association of Fundraising Professionals invite applicants to submit a breakout session for the 15th Annual NC Philanthropy Conference on Monday, August 5th at the Charlotte Convention Center. Contact ncphilanthropyconference@gmail.com for more information. Applications due Friday, March 15th.
Shift NC hosts State of Adolescent Sexual Health forum on Friday, March 15th from 8:30 a.m. to 10:30 a.m. at the Rizzo Center in Chapel Hill. Lee Storrow, Executive Director, North Carolina AIDS Action Network is the keynote speaker. Tickets are $25.
The 7th Annual PlayMakers Repertory Company fundraiser for Broadway Cares / Equity Fights AIDS and the North Carolina AIDS Action Network takes place Monday, March 18th at LOCAL 506 in Chapel Hill. Broadway Twisted is an evening of gender-swapped showtunes featuring local actors singing popular songs from broadway musicals. Doors open at 7:30 p.m. $12 tickets available now.
The Triangle Nonprofit & Volunteer Leadership Center hosts The Great Human Race on March 23rd at Durham Bulls Athletic Park. The 5K run and community walk also includes a Dog Walk, Kid Run, and performances by local artists. Register for the race.
Arts NC hosts Arts Day North Carolina's statewide arts advocacy event, in Raleigh on March 26th and 27th. Arts representatives from across the state will attend panels, workshops and meet with legislators to discuss the impact of public funding for the arts. Registration is open for the conference and/or legislative day. Tickets range from $20.00 for students to $175 for the full event.
YPN Triangle NC hosts March Money Madness: Nonprofit Edition: A Panel on Personal Financial Literacy on March 19th from 6:00 p.m. to 7:30 p.m. at the Junior League of Raleigh. RSVP.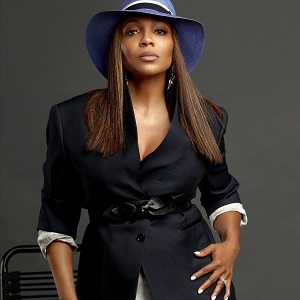 Leadership Triangle hosts the 2019 THRiVE Leadership Summit on May 15th at American Tobacco Bay 7 in Durham. Danyel Surrency Jones, President of The Power to Give Foundation and Co-Founder of POWERHANDZ will keynote. Tickets on sale: $145 early bird rate, $165 general admission.
The Madeleine Mercedes Brain Cancer Foundation launched Cartwheels for Hope, a challenge to all Cheer Teams across the Country to perform cartwheels for 60 seconds and post their totals and videos on social media.
WakeUP Wake County hosts The Value of Public Education: More Than Just Test Scores, on Mach 28th at CAM in Raleigh from 7:00 p.m. to 8:30 p.m. Dr. Helen Ladd, co-author of Educational Goods: Values, Evidence, and Decision Making is the keynote speaker. RSVP.
Family Care Center of Catawba Valley will host their Second Chance Silent Auction and Brunch on Saturday, March 23rd from 10. a.m. to 12 p.m. at First Presbyterian Church in Hickory. Tickets are $10 for chef-prepared brunch.
NC State University's Communication, Rhetoric, and Digital Media (CRDM) program will host Symposium 2019: Dialog 2.0: Social Movements, Online Communication + Transformation on Thursday, March 28th through Saturday, March 30th. Event is free, but seating is limited. Register by March 21st.
HandsOn NWNC is accepting applications for the Chuck Kraft Scholarship, which provides full program tuition for one staff or board member to attend the Nonprofit Essentials Certificate Program, Project Blueprint, Volunteer Management Training Series, or the Women's Emerging Leaders Program during the 2019/2020 program year. Any staff or board member currently working with a nonprofit that serves children or youth in Forsyth, Davie, Davidson, Stokes, Surry, or Yadkin county is eligible to apply.
United Arts Council of Raleigh and Wake County are seeking applications for the 2019 Wake County Visiting Artist. This year's artist should have a background in documentary photography. Applications are due April 19th.
SHIFT NC's 12th Adolescent Health Advocacy Day is Wednesday, March 13th in Raleigh at the NC Museum of History, with visits across the street at the General Assembly. The event aims to empower young people from throughout the state to come together to speak to legislators about adolescent sexual health. SHIFT is also hosting their annual State of Adolescent Sexual Health Forum in Chapel Hill. This year's focus is Youth HIV Prevention in North Carolina.
Wills for Heroes, a pro bono program of the North Carolina Bar Foundation, provides free estate planning documents first responders (law enforcement officers, firefighters, emergency medical technicians) on Saturday, March 16th at Campbell Law School in Raleigh from 9:00 a.m. to 2:30 p.m. Sign up for a free clinic.
Unifour Foundation Endowment is currently accepting grant applications to fund projects that will meet local needs in education, human services, basic needs, arts, historical preservation, health, recreation, youth development, environment and animal welfare in the Unifour area, covering Alexander, Caldwell and Catawba counties. Applications must be submitted by 12:00 p.m. on April 2nd.
Cary Women's Giving Network is accepting grant applications from area nonprofits that serve women, children and families in the Cary community. Funds are available for nonprofit organizations that serve women, children and families in the Cary community. The deadline for applications is 12:00 p.m. on April 9th.
SKJAJA seeks new Board Members to support projected growth. The organization based in Carrboro connects kids in families with limited resources to the community through extra curricular activities and community service. Email SKJAJA for more information.
Hoke County Community Foundation is accepting grant applications from area nonprofits that serve general needs in Hoke county. Applications are available online. Deadline to apply is 12:00 p.m. on April 2nd.
Watauga County Community Foundation is accepting grant applications from area nonprofits that serve general needs in the local community. Grants range between $1,000 and $2,500. Larger amounts may be considered for projects or initiatives with the potential to achieve significant positive impact for Watauga County. Applications are available online now. Deadline to apply: April 2nd..
Make A Wish Central and Western NC will host the Kentucky Derby Classic on Saturday, May 4th at High Caliber Stables in Greensboro. The event supports wishes of local children, helping the chatper grant over 390 wishes in the upcoming year. See information on sponsorships and tickets.
Triangle North Healthcare Foundation opened its 2019 grant cycle. They seek programs and projects that will provide positive results in one or more of the five focus areas: Chronic Disease, Mental Health and Substance Use Disorders, Nutrition and Physical Activity, Reproductive Health, and Success in School as related to Healthy Lifestyles. Nonprofit organizations, government agencies, and schools are eligible to apply. Deadline: May 17th.
---
If you are interested in having your organizations' news announced in the next News Bits, please send announcements or press releases to news@philanthropyjournal.com.