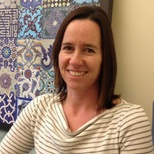 Special to the Philanthropy Journal
By Trish Tierney
In 2017, a new light was shined on the obstacles women and girls continue to face across the United States. News stories, social media movements, marches, court cases and daily experiences showcased how challenging of a year it was for women's rights. However, now is the time to step forward, to make 2018 a watershed year for not only women's rights but other social justice issues as well.

Remarkable champions are already out there, working on the frontlines everyday. It's our job to empower these changemakes, innovators and inspiring leaders, and help them make a greater impact in their communities. These champions work for organizations that advance and protect the rights of Muslim women in New York, advocate for reproductive health and justice in Louisiana, promote young girls empowerment in New York, provide sexual assault intervention and support groups for Latina immigrants in California, and much more.
Recently, Melinda Gates wrote, "You may never know their names. They work beneath the headlines and far from the spotlight. When they receive formal recognition from bodies like the Nobel Committee, it is the exception, not the norm. But the fact remains: under the radar, grassroots organizations led by women are quietly changing the world." She goes on to say that if "we want to change the world, we should invest in the people who already are." Source article
There are many ways nonprofits and individual philanthropists can support these grassroots women's organizations. By utilizing custom trainings in technology, these champions and their nonprofit organizations will leapfrog women's rights to new levels. One such program working to empower organizations through technology is called Tech2Empower USA, founded by Women's Alliance for Knowledge Exchange (WAKE).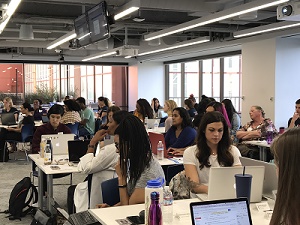 Launching today, January 29 in San Francisco, Tech2Empower USA will welcome 48 women's rights and social justice leaders from 20 different states across the country. Tech2Empower USA established partnerships with the nation's leading tech companies to deliver top notch training, professional development and cutting edge tools to this group of women's leaders. Employees of innovative tech companies like, Google, LinkedIn, Mozilla, Slack, Symantec, Twitter and YouTube, will take a break from their daily responsibilities to connect with Tech2Empower participants, lead workshops and offer mentoring.
The trainings and workshops will cover digital strategy, social media tools, strategic storytelling, storytelling for video and video making and promotion, giving the nonprofit leaders the skills they need to better connect with their community, share the stories of those they serve, raise awareness about critical services and fundraise more effectively. Mozilla is leading a day dedicated to "Tech and Online Safety, Privacy, Security" as it's critical that these nonprofits use tech wisely and safely, especially as they are working on very sensitive issues.
I am the co-founder of WAKE and am excited to spend a week with the inaugural group of Tech2Empower USA participants, to learn, listen and I'm pretty sure there will be some laughing and maybe even some dancing. My experience has shown that when you get a group of nonprofit people together, there is a lot of passion and love of life. It's how we remain positive and persevere. It takes all of us to build a strong and connected women's rights movement. Stay tuned: we'll be sharing best practices and lessons learned from our trainings in February.
---
Trish Tierney co-founded WAKE because she believes deeply in the powerful combination of women and technology to change the world. Trish lives in beautiful San Francisco, loves traveling the globe, exploring nature and reading historical fiction. Send book recommendations or other comments to her at Trish@wakeinternational.org