News about grants, gifts
Catholic Charities of Baltimore received a grant of $800,000 from The Harry and Jeanette Weinberg Foundation. The grant will support a number of Catholic Charities' programs, including assistance to those experiencing poverty, homelessness, and more.
The George Family Foundation awarded $1,806,500 in the latest grant round to organizations including: the Women's Foundation of Minnesota and Second Harvest Heartland.
Hendrick Motorsports, Dale Earnhardt Jr. and Chevrolet donated cars to auction resulting in $400,000 donation to Nationwide Children's Hospital.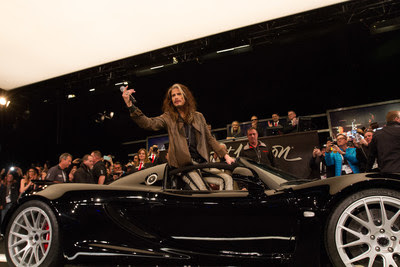 A rare sports car from the personal collection of Steven Tyler has been auctioned, raising $800,000 for his Janie's Fund, a philanthropic partnership with Youth Villages.
The Marin Community Foundation, through its Buck Family Fund, awarded $200,000 to Lilypad Homes for the Flexible Housing Initiative.
Markets for Good, an initiative of the Digital Civil Society Lab at the Stanford Center on Philanthropy and Civil Society awarded nearly $275,000 in grants to seven projects spearheaded by U.S. nonprofits and universities to build a higher impact social sector founded in responsible digital data use and infrastructure.
Wells Fargo & Company donated $500,000 to five local nonprofits that will help revitalize Seattle neighborhoods through the Wells Fargo NeighborhoodLIFT program.
The 31st Miami City Ballet Gala was held on January 28th and raised up to $1 million for Miami City Ballet.
The Fallen and Wounded Soldiers Fund, an organization dedicated to help Michigan soldiers and their families, announced that Kowalski Sausage Company donated $45,000 to help local veterans.
Fidelity Charitable made a record $3.5 billion in donor-recommended grants in 2016, surpassing the organization's granting goal of $25 billion to charities in 25 years. More than 110,000 charities were the recipients of 840,000 grants recommended in 2016.
The New School received a $2.5 million donation from Jarl and Pamela Mohn, to create an endowed professorship in Natural Sciences and Mathematics in the university's Eugene Lang College of Liberal Arts.
News about people, groups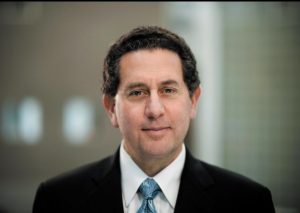 American Friends of the Rambam Medical Center appointed of Richard S. Hirschhaut as its national executive director, effective February 1st.
The Japanese American National Museum will present Instructions to All Persons: Reflections on Executive Order 9066, a new exhibition that commemorates the 75th anniversary of President Franklin Roosevelt's signing of Executive Order 9066, which led to the tragic and unlawful incarceration of 120,000 individuals of Japanese ancestry during World War II.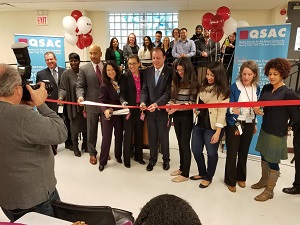 Quality Services for the Autism Community celebrated the opening of its new school for students with autism in The Bronx.
The 2016 International Coach Federation Chair's Award was awarded to the volunteer leadership team of International Coach Federation's Bangkok Chapter.
The John D. and Catherine T. MacArthur Foundation announced that 20 more jurisdictions in Illinois will join the Safety and Justice Challenge.
First Bites Bash kicked off the 10th annual Chicago Restaurant Week on Thursday, January 26th. A portion of the proceeds generated by ticket sales benefited the Greater Chicago Food Depository.
Eden Autism hosted its 29th annual Eden Dreams Gala at the Hyatt Regency Princeton on Saturday, January 28th, 2017. This year's gala, Eden Dreams: Beyond the Stars, brought guests together to celebrate Eden and the individuals it serves.
Donn Weinberg, the executive vice president and a trustee of the Harry and Jeanette Weinberg Foundation, has been elected as chairman of The Philanthropy Roundtable following a vote by the organization's board of directors.
Legal Services of the Hudson Valley has raised more than $400,000 toward their Let Justice Grow $1 million campaign to benefit the organization's efforts to prevent homelessness for children and families across the Hudson Valley.
New York City community foundation North Star Fund named Jennifer Ching as incoming executive director. Ms. Ching joins North Star Fund after years of dedicated service and remarkable leadership at Queens Legal Services where she worked with a number of North Star Fund grantees throughout the five boroughs.
News about opportunities, initiatives
The Council on Foundations and the U.S. Department of Housing and Urban Development (HUD) are seeking nominations for the 2017 HUD Secretary's Awards for Public-Philanthropic Partnerships. The award recognizes charitable foundations working with the public sector to improve the neighborhoods and quality of life for low- and moderate-income Americans. The winners of these prestigious HUD Secretary's Awards will be announced at the Council's 2017 Annual Conference in Dallas, Texas, in April.
Projects Abroad
has announced several group volunteer projects in the summer for high school students. Certain projects, like
High School Specials
, are aimed at students between the ages of 16-19.
The
American Academy in Rome
will host a five-day, intensive course designed to equip scholars of art from any historical period with the basic skill necessary to excel in the digital humanities: digital image management, organization, and analysis.
St. Paul & the Broken Bones will perform at this year's Academy Awards Viewing Party to be held on
Sunday, February 26th. The even will help raise funds for the Elton John AIDS Foundation.
Catholic Charities USA
launched an $8M fundraising campaign to close the gap that will be created over the next four months due to the recent suspension of the U.S. refugee resettlement program. The campaign will allow Catholic Charities agencies to meet the needs of nearly 45,000 refugee and immigrant children and families whom they currently serve across the country.
---
If you are interested in having your organization's news announced in the next News Bits, please send announcements or press releases to news@philanthropyjournal.com.