News about grants, gifts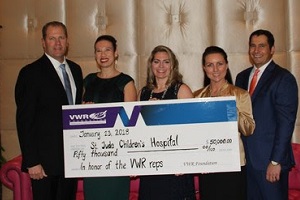 The VWR Foundation celebrated the VWR salesforce at the Company's 2018 Americas Sales Conference and announced a donation of $50,000 to St. Jude Children's Research Hospital.
Henry Schein, Inc. will donate up to $250,000 in health care products over two years to the America's Dentists Care Foundation on January 31st.
The Kenneth Rainin Foundation will donate a total of $500,000 to four temporary, place-based public art projects through its Open Spaces Program.
The Connecticut Community Nonprofit Alliance recently received a $5,000 donation from GoodWorks Insurance. The Alliance, based in Hartford, represents 411 community nonprofits across the state.
Ringling College of Art and Design has received its largest single gift and the first eight-figure gift since the institution was founded in 1931. The generous donation of $15 million was given by Board of Trustees' member Dr. Joel Morganroth and his wife Dr. Gail Morrison Morganroth.
Bloom Farms donated its one millionth healthy meal to California's nonprofit food banks. Since the start of its one-for-one program in 2015, Bloom has donated one healthy meal for each item they have sold.
Atlantis Charter School has received a $7,500 grant from Bristol County Savings Bank (BCSB) in support of its high school "career academy," which is a cornerstone of the school's new $35 million dollar, state-of-the-art K-12 campus.
Andersen Corporation is providing $75,000 in product donations to Jared Allen's Homes for Wounded Warriors. The donation provides windows and doors to build ten houses for injured United States military veterans returning from Iraq and Afghanistan.
News about people, groups
World's Best Cat Litter is supporting animal shelters affected by recent natural disasters with donations.
Ceres' 2018 Investor Summit on Climate Risk took place on January 31st.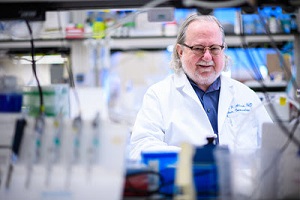 The BBVA Foundation Frontiers of Knowledge Award was given to American immunologist James P. Allison on January 30th.
The Prostate Cancer Foundation kicked off their month-long TRUE Love contest on February 1st that honors family and caregivers for their work in caring for their loved ones living with prostate cancer.
The National Investment Center for Seniors Housing & Care named two healthcare leaders to its Board of Directors: David Nash, MD, MBA, dean of the Jefferson College of Population Health at Jefferson University; and Mike McCurry, executive vice president and chief operating officer (COO) at Mercy Health, a top-rated nonprofit health system headquartered in St. Louis, Mo.
Sir Elton John and David Furnish will host the Elton John AIDS Foundation's 26th annual Academy Awards Viewing Party on Sunday, March 4th, at West Hollywood Park in Los Angeles.
Communities Foundation of Texas has appointed Michael Dardick, José (Pepe) Guevara, Thomas A. Montgomery, and Connie O'Neill as new members of its board of trustees.
News about opportunities, initiatives
Southern HVAC announced they will be taking non-perishable food donations during service visits and at office locations in exchange for a $5 discount on a repair call, AC tune-up, heating tune-up or any other company purchase during the month of February.
Hood River Distillers will cooperate with the National Forest Foundation to support the reforestation of natives trees, such as Oregon Oak, which were so severely damaged during the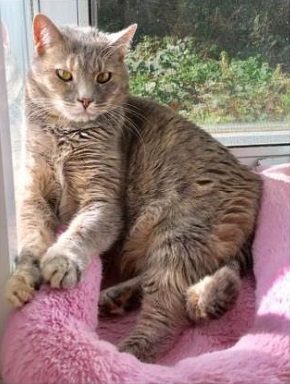 devastating 2017 fire season. For every bottle of Trail's End Bourbon Whiskey sold during 2018, Hood River Distillers will donate 50 cents to the National Forest Foundation's Trees for US program.
The Gifford Cat Shelter will hold its annual Valentine's Adoption Event on Saturday, February 10th. Special adoption rates will be available but applications must be submitted in advance.
---
If you are interested in having your organization's news announced in the next News Bits, please send announcements or press releases to news@philanthropyjournal.com.