News about grants, gifts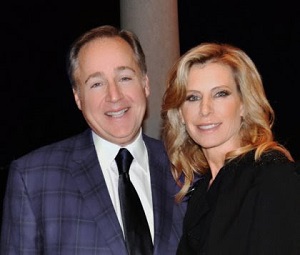 Cedars-Sinai received a $50 million gift from Eric and Susan Smidt and The Smidt Foundation to create the Smidt Heart Institute. The gift will advance vital research and innovative practices across the fields of cardiology and cardiovascular surgery.
The Noya Fields Family group of charitable funds has renewed its commitment to Our Children's Trust with its first grant of 2018. The grant is made for general purposes in support of Our Children's Trust's global climate recovery campaign, elevating the voice of youth, to favorably impact their futures through advocacy, public education and civic engagement.
First Foundation Inc. has entered a major partnership with Honolulu Habitat for Humanity. First Foundation will purchase all 21 loans the charitable organization issued on properties it built for families in need.
2017 was an extraordinary year for giving, according to a
report released today by Fidelity Charitable, the nation's second-largest grantmaker. Last year, Fidelity Charitable gave an unprecedented $4.5 billion across more than 1 million donor-recommended grants, to nearly 127,000 nonprofit organizations, as detailed in the new Fidelity Charitable 2018 Giving Report.
Singer, songwriter, and multi-instrumentalists Molly Tuttle and Keith Little have been named as honorees of the Whippoorwill Arts/FreshGrass Artist Awards celebrating musical accomplishments, extraordinary talent, community spirit and creative souls. Tuttle and Little will each receive a $25,000 unrestricted grant, awarded by the FreshGrass Foundation and made possible by generous donations from Whippoorwill Arts.
The Daniels Fund has distributed $55.9 million in grants and scholarships in 2017. This brings the total to more than $761 million in grants and scholarships distributed since the Daniels Fund's inception in 2000.
The Alaska Community Foundation has awarded $120,000 in grants to 11 grantee organizations tackling complex social justice issues in Alaska. This is the second award cycle for this competitive grant program.
News about people, groups
Parkland Health & Hospital System and UT Southwestern Medical Center received the 2017 Bill Aston Award for Quality at the annual conference of the Texas Hospital Association on Feb. 7th.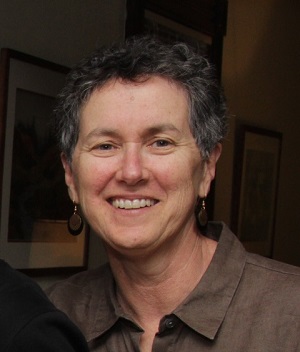 Barbara Spiegel of Norfolk, Larry Power of Lakeville and Vincent Inconiglios of Falls Village have been named to the board of directors of the Northwest Connecticut Community Foundation.
Anuja Khemka, MSW, a former Vice President at the JPMorgan Chase Global Philanthropy group, Program Officer at the Goldman Sachs Foundation, and nonprofit consultant has been named Executive Director of the Steve Fund. The three -year-old non-profit is the nation's only organization focused on the mental health and emotional well-being of students of color.
The Tiger Woods Foundation has renamed itself as TGR Foundation, A Tiger Woods Charity—the next phase in a longstanding plan for the educational nonprofit.
AppHarvest is working alongside the University of Pikeville in its goal of making Eastern Kentucky the high-tech greenhouse capital of the U.S. The agricultural startup, founded by emerging entrepreneur and Kentucky native Jonathan Webb, will break ground on its first $60 million high-tech greenhouse in spring of 2018.
Washington Performing Arts launched a Junior Board of Directors in the 2016/17 season. The Junior Board is a governing body modeled after the full Board of Directors, made up of young professionals in their 20's and 30's with a desire to participate more actively in philanthropy.
News about opportunities, initiatives
Exsulcoin is hosting The Miami Blockchain and Capital Conference to benefit Child Life Society February 26-28th.
The USTA Foundation, the national charitable arm of the United States Tennis Association, will pilot a new community engagement tennis initiative, "Serve & Connect." This program allows for select National Junior Tennis & Learning chapters that operate in urban and rural areas to partner with local law enforcement officers in an effort to build positive police-youth relationships through tennis.
New Horizons: Serving Individuals with Special Needs will hold "An Evening of Hopes, Dreams, and Aspirations", its 15th Annual Gala celebration, at The Globe Theater at Universal City Hollywood on Saturday, May 24th, from 5:30 p.m. to 10:00 p.m.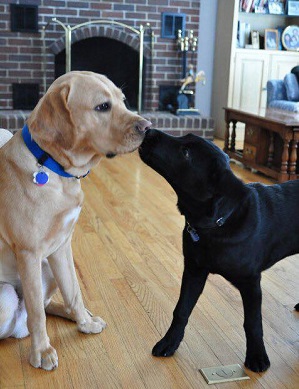 Guiding Eyes for the Blind and its Catoctin Region will be hosting an open house and initial puppy pre-placement class on March 17th at The Frederick Youth Center, 413 Burck St. Frederick, MD 21701. Visitors will have the opportunity to meet puppies in pre-guide dog training, their raisers and the region's coordinator and manager.
Lobbyists 4 Good, the first crowdfunding platform that helps everyday Americans hire professional lobbyists, has launched a free resource, The Advocacy Guide, that teaches citizens how to effect change in Washington.
World of Children has opened their annual call for nominations. Recognized as the "Nobel Prize for Child Advocates," World of Children offers awards in the categories of education, health, humanitarian, protection, and youth helping youth.
---
If you are interested in having your organization's news announced in the next News Bits, please send announcements or press releases to news@philanthropyjournal.com.