News about gifts, grants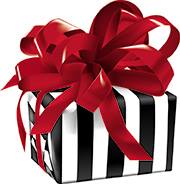 Bailey's Fine Jewelry donated more than $85,000 to local charities in 2018. The company's philanthropy efforts include the A Time to Give program providing customers with complimentary watch battery replacement with the option for the customer to donate to that month's selected charity.
The Winston-Salem Foundation made five Community Grants totaling $113,002 to nonprofits in Forsyth County: Hispanic League, Lutheran Services Carolinas, Neighbors for Better Neighborhoods, Parenting PATH, and Shepherd's Center of Kernersville.
The Will & Deni McIntyre Foundation was awarded a $25,000 grant from the North Carolina Arts Council's "Come Hear NC" campaign to help fund the fourth season of David Holt's State of Music, an Emmy-nominated public TV series that is distributed nationally by PBS.
Community Foundation of Henderson County awarded $122,000 in Community Grants and gave a$15,000 WINS (Women In Need of Support) award. $42,000 was awarded to Veteran's Healing Farm to purchase a mobile office. $40,000 was awarded to Blue Ridge Community Health Services for the purchase of a Pediatric Electroencephalogram. $25,000 was awarded to Vocational Solutions to match an anonymous gift and aid in roof replacement. $12,000 was awarded to Park Ridge Health Foundation to purchase a portable Vapotherm unit. $3,000 was awarded to Bullington Gardens for necessary renovations to the Bullington House/Outreach Facility.
Arts+ received a $20,000 grants from the National Endowment of the Arts for their 50th Anniversary Spotlight CLT Program. The Spotlight CLS program brings together artists and musicians from around the country to Charlotte to engage with Arts+ programs, students and community members throughout the year.
The John William Pope Foundation awarded $100,000 to ABC of NC Child Development Center, a Winston-Salem autism spectrum disorder services provider, and $100,000 to University of Mount Olive, a private liberal arts institution in eastern North Carolina. ABC of NC will use the funds for a groundbreaking life skills center for clients ages 16 months to 21 years old. University of Mount Olive will use the funds to create a black box theatre in downtown Mount Olive.
Boingo Graphics named March of Dimes its 100th Boingo Cares partner. The March of Dimes will receive below market pricing for services and access to technology resources and tools.
News about people, groups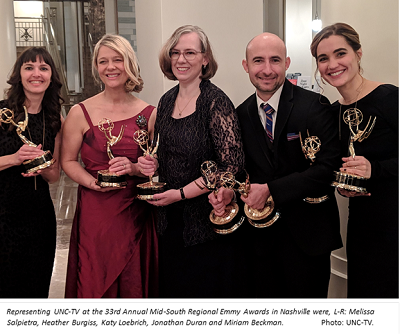 UNC-TV Public Media North Carolina won six EMMY Awards for production from the Nashville/Midsouth Chapter of The National Academy of Television Arts and Sciences. Representatives from UNC-TV's Content production teams collected a total of 15 awards.
North Carolina Secretary of State's Office was named finalist for the National Association of Secretaries of State IDEAS Award for real estate transactions. The IDEAS (Innovation, Dedication, Excellence, and Achievement in Service) recognizes outstanding state programs and contributions based on their history, significance, and results.
United Way of North Carolina gave the annual Spirit of NC Award to Reynolds American, Inc; BB&T; HanesBrands; and Inmar, Inc. The award recognizes collaborative partnerships among United Way of Forsyth County and its supporters.
News about opportunities, initiatives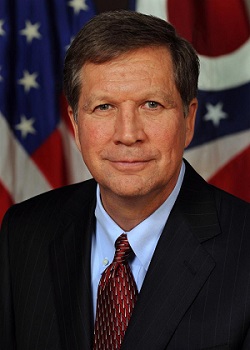 John Kasich will be the keynote speaker at Rural Day on Tuesday, March 26th at the Raleigh Convention Center. See registration and event information. Advocates across the state will discuss issues facing rural communities and engage with leaders about solutions. Governor Roy Cooper and Lietenant Governor Dan Forest, via video address, are confirmed guest speakers. Register for convocation, legislative roundtables, and celebratory reception.
Meredith College will celebrate Founders' Day on Wednesday, February 27th at 10:00 a.m. at the Johnson Hall Rotunda. Results from from Beyond Strong │The Campaign for Meredith will be shared. Media invited.
WomenNC hosts their 10th Annual Local-to-Global Forum on Thursday, February 28th. Secretary of State, Elaine Marshall is mistress of ceremonies. The event will showcase CSW Juanita M. Bryant scholars and their RTI Global Gender Center mentors in a panel presentation that highlights their research projects on the status of women in North Carolina. Register.
The North Carolina Justice Center will host its third annual North Carolina Summer Policy Institute (NCSPI) in July. The event brings together students from across the state to participate in a multi-day exploration of North Carolina's top policy issues through a combination of seminars, panel discussions, and workshops. NCSPI is open to rising juniors, seniors, and anyone who has graduated college since December 2018 but is not enrolled in a graduate program. See sample agenda and application information. Deadline to apply is March 1st.
The North Carolina Arts Council in Education Grant application process is open. Programs fund school-based artist residencies and arts education projects across the state. Application deadline is March 1st. Learn about grant categories.
Special Olympics Wake County invites citizens to support local athletes by participating in the 2019 Polar Plunge to benefit Special Olympics Wake County. The plunge takes place on March 2nd at North Hills Club Pool. Registration opens at 9:00 a.m. Costume contest judging at 10:15 a.m. Plunge begins at 11:00 am. Register.
Mecklenburg County Bar & Foundation Center invites all diverse undergraduate and high school students interested in the legal profession, and their parents, to attend the Increasing Diversity in the Legal Profession Conference on Saturday, March 2nd from 9:30 a.m. to 2:00 p.m. Keynote speaker: Judge Carla Archie.
Durham Symphony Orchestra, is sponsoring the Hayti Chamber Music Tribute Series, entitled "Songs of the South, " a celebration of Southern Artistic Creativity including Jazz, Spirituals, Poetry and a salute to Mardi Gras. The event takes place Sunday, March 3rd at 4:00 p.m. Hayti Heritage Center in Durham. Tickets range from $10 for students to $35 for a VIP reception. Children 12 and under free.
North Carolina Coalition Against Sexual Assault is seeking proposals on all topics that will benefit the cause to end sexual violence. Workshop proposals are due by 5 pm on March 8th. See submission information.
Adolescent Health Advocacy Day is Wednesday, March 13th at the NC Museum of History from 9:00 a.m. to 12:30 p.m. Attendees should bring lunch and plan to visit with legislators in the afternoon. Schedule and registration information.
Marbles, with support from myeyedr, is hosting Superheroes & Sidekicks Night on Friday, March 15th from 6:00 p.m. to 9:00 p.m. Adults 21 and over only. $10 tickets available now. Event features cape making, superhero training, and villian nerf tag. Proceeds support programs for kids.
Kiran invites interested volunteers to attend training on Saturday, March 16th from 10:00 a.m. to 1:00 p.m. Kiran focuses on helping South Asians in North Carolina that are victims of domestic violence. Sign up.
The Mint Museum hosts summer camps for kids to learn about global cultures represented in the museum collection. Registration is open.
Climate Climate Justice Alliance hosts the fifth NC Climate Justice Summit at the Haw River State Park in Brown Summit on March 1st through 3rd. Charly Lowry, a Lumbee singer songwriter and activist from Robeson County, is the featured performer. See registration and lodging information.
Foundation For The Carolinas opened the Longleaf Fund grant cycle for organizations that serve at-risk children and youth in Fayetteville, Rocky Mount and Charlotte, NC, and Spartanburg and Florence, SC. Capital grants will be awarded from $10,000 to $150,000. Learn about program guidelines and completion dates. Deadline for submission is Thursday, March 7th.
BJH Foundation for Senior Services is accepting applications for grants to fund programs designed to meet the physical, mental, and social needs of Jewish adults in North and South Carolina. March 8th is the deadline to apply.
The Western and Eastern North Carolina chapters of The Alzheimer's Association is calling on North Carolinians to turn the state purple for Alzheimer's on Thursday, March 14th for is 2019 North Carolina Advocacy Day. This free event takes place from 9:00 a.m. to 3:30 p.m. at the NC Museum of History. Registration is required to ensure an accurate headcount.
FailFest, a storytelling event for nonprofits to celebrate epic fails, happens Thursday, March 14th at The Maywood in Raleigh from 5:00 pm. to 7:00 p.m. First 50 people to check-in receive a coupon for a free beer.
The Triangle Nonprofit & Volunteer Leadership Center hosts The Great Human Race on March 23rd at Durham Bulls Athletic Park. The 5K run and community walk also includes a Dog Walk, Kid Run, and performances by local artists. Register for the race.
Foundation For The Carolinas opened a second round of grants for Hurricane Florence recovery efforts in NC and SC. Priority goes to groups serving residents in FEMA-disaster-declared counties. Most awards will be up to $50,000, though exceptional projects will be considered for up to $100,000. Previous recipients can apply. Register before March 15th at noon.
The Guildford Green Foundation & LGBTQ Center hosts their annual Gala on Saturday, March 23rd at Starmount Forest Country Club. Tickets are $175 for sit- sit-down dinner guest speaker, Sarah McBride or $50 for the Green Party after the Gala hosted by Jessica Mashburn and Evan Olson.
Read and Feed seeks 20 volunteers to monitor the St. Paddy's 4 Miler course on March 23rd from 8:45 a.m. to 12:00 p.m. Chosen by the nOg Run Club as one of this year's charity recipients, Reed and Feed can receive $2,500 if all volunteer slots are filled. Sign up to claim your spot.
Orange County Arts Commission hosts Arts Day on Tuesday, March 26th and Thursday, March 27th. Attendees will gather with colleagues across the state to advocate for the arts and learn about ArtNC's $1 for the ARTS campaign. See registration and agenda information.
Dance Project hosts 3rd Annual Dance Marathon on Saturday, March 30th from 9:00 a.m to 9:00 p.m. at the Van Dyke Performance Space and LeBauer Park at the Greensboro Cultural Center. This fundraiser supports the School at City Arts and includes 12 hours of classes, performances, and prizes.
Susan G. Komen Triangle Race for the Cure takes place Saturday, May 4th in Research Triangle Park. See event schedule.
---
If you are interested in having your organization's news announced in the next News Bits, please send announcements or press releases to news@philanthropyjournal.com.