News about gifts, grants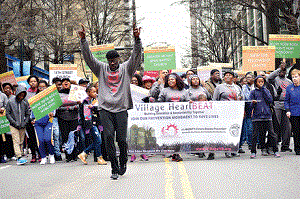 Aetna Foundation and their partners announced grand prize winner of the Healthiest Cities & Counties Challenge. Mecklenburg County Village HeartBEAT won the grand prize and will receive $500,000 to continue their work in Charlotte.
Governor Cooper's office is providing training grants to help NC nonprofits become certified Service Enterprise organizations. Conducted by the Triangle Nonprofit & Volunteer Leadership Center, the capacity-building program was developed by Points of Light. See training dates and registration more information.
The New Hanover County Community Foundation issued $47,000 in local awards to 14 nonprofit organizations serving the community. Awards were made from the foundation's community grantmaking fund, the Suzanne and George Taylor Endowment, the Food Bank of Coastal Carolina Fund and the 1898 Memorial Fun.mechl
News about people, groups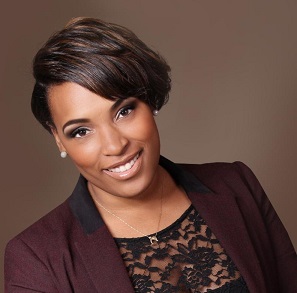 ArtsGreensboro named Jada Monica Drew as 2019 Chair of the annual ArtsFund campaign. Drew has served six years on the Board of Directors for ArtsGreensboro and is an independent change management consultant.
John Tayloe will be the new board president for the Bertie-Hertford Community Foundation. Previously, Tayloe served on the boards of directors of the Hertford County Economic Development Commission and the Roanoke Chowan Community Health Center.
Laura Sjoquist, Pharm.D., a Cedarville University Doctor of Pharmacy graduate and current experiential programs academic fellow at the University of North Carolina Eshelman School of Pharmacy, won first place in the 2018 American College of Pharmacy Education and Training PRN poster competition.
Brendan Piper-Smyer joined the WakeMed Foundation as director of Major Gifts and Planned Giving. Piper-Smyer came from Duke Health where he was director of development and also worked in development for the Duke University School of Law.
Camp Corral, a free summer camp for children of wounded, injured, ill and fallen military service members, welcomed three new members to their board of directors: Tony Jeffreys, Adam Daland and Mary Beth Ormiston. Lance Trenary, a current board member, has also been elected to replace outgoing chairwoman Easter Maynard.
Orange County Arts Commission released a report assessing primary needs for the county's arts community and the commission's plan to address them. Download Setting the Stage: Accessing & Prioritizing the Arts for the Creative Future of Orange County, North Carolina.
UNC-TV Public Media North Carolina, in partnership with UNC School of Government and sponsored by Civic Federal Credit Union, premiered ncIMPACT on February 7th. The new series is hosted by Anita Brown-Graham and presents state issues and proposed solutions surrounding education, jobs and healthcare.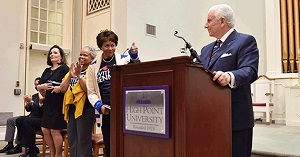 Bennett College received a $1 million gift from High Point University. The Stand With Bennett campaign raised $8.2 million, exceeding a $5 million goal set to maintain accreditation for the historically black college for women. Sparked by social media, the campaign received approximately 11,000 donations by corporations, nonprofits and individuals.
The Children's Center of Surry and Yadkin is now The Children's Center of Northwest North Carolina. The name change was made to better reflect the geographic scope of the organization's seven-county service area. The Children's Center has also launched a $1.8 million capital campaign called "A Good Home."
News about opportunities, initiatives
The Institute for Nonprofits at NC State, in partnership with the Office of Raleigh Arts, hosts COMx on Thursday, February 28th from 5:30-7:00pm at Google Fiber in Raleigh. The theme is "Arts Innovations, Entrepreneurship and Sustainability" and includes panelists from The Justice Theater Project, Black on Black Project, VAE Raleigh, and Kidznotes. Hors d'oeuvres, wine, and beer available. RSVP to register. Free admission.
United Way of Forsyth County increased the Weston Award for Nonprofits to $50,000. The Joel and Claudette Weston Award honors leadership and excellence in nonprofit management at local organizations in Forsyth County. Applications are due April 14th.
Triangle Community Foundation opened a new round of funding for grants to fund proposals and projects that aim to conserve natural resources in economically and/or socially distressed communities in the Triangle. Organizations can apply at a $10,000 or $25,000 funding level. Learn more about the foundation's environmental conservation grants. Application deadline is March 15th.
ALANAM hosts their annual Women's Institute at Elon University on Saturday, March 2nd from 8:30 am to 4:30 pm. ALANAM stands for African American/Black, Latino/Hispanic, Asian/Pacific Islander, Native American, Alaskan Native and Multiracial identities. This year's theme is "Build Up, Move Forward." Attendees will explore how women are impacting their communities and establishing precedents for future generations. Registration deadline is TODAY: Monday, February 18th.
SOAR is offering a Free Community Health Fair on Saturday, March 30th at First Cosmopolitan Baptist Church in Raleigh from 10:00 a.m. to 2:00 p.m. Area healthcare providers will offer free check-ups, including mammograms and children's dental screenings, along with information on financial planning and legal aid.
Nu-Blu will perform at the Pittsboro Roadhouse on February 21st to benefit youth and community service programs provided by the Chatham County Sheriff's Office. Tickets $20.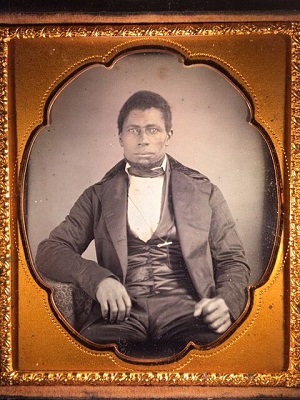 "A New Look at Early African American Images," a collection of images from collector Craig James, will be on display Thursday, February 21st at 1:30 p.m., in the State Archives of North Carolina building in Raleigh. The exhibit is part of Black History Month presented by the EEO Diversity and Inclusion Committee of the N.C. Department of Natural and Cultural Resources.
Scholars to College is hosting a free information session for families of eligible applicants (current 8th graders in Durham County) about their free, four-year college-readiness program. Open house dates: Wednesday, February 20th and Thursday, February 21st from 6:00 p.m. to 8:00 p.m. at the Emily Krzyzewski Center in Durham. See qualification requirements (also in Spanish) and register today.
Community Foundation of Henderson County is accepting applications for the The Pisgah Chapter of Trout Unlimited William L. Arbuckle Memorial Scholarship, a $1,000 award, offered to a student accepted to an accredited degree granting college or university within the Southern Appalachian Region. Recipients must be pursuing a degree in fisheries and wildlife, aquaculture, freshwater biology, or other related fields. Application deadline is April 1st, 2019. Seth Drake was the 2018 recipient.
Hispanic League hosts 9th Annual Beating Hearts Charitable Zumbathon on Friday, February 22nd from 6:00 p.m. to 9:00 p.m. at Legacy Stables and Events in Winston-Salem. $15 for adults. $10 for children under 12. Tickets.
The Durham Hotel hosts Seeing Science Fair, an interactive pop-up playground of exhibits and experiments, on Saturday, February 23rd from 5:00 p.m. to 8:00 p.m. Community partners include Museum of Life and Science, NCCU Fab Lab, Switchpoint, City of Durham Water Management Department, Moogfest, Durham County Library MakerLab, Letters Bookshop, The Rhine Research Center, and Duke Gardens. The event is free to the public. Drinks and snacks available for purchase.
Toxic Free NC and the NC Botanical Garden will show The Devil We Know on Tuesday, February 26th at 6:00 p.m. to 8:00 p.m. at Reeves Auditorium in Chapel Hill. The documentary tells the story of how a synthetic chemical, used in Teflon products, contaminated a West Virginia community. RSVP for the free showing. Snacks and refreshments included.
Triad Health Project hosts The Bead Bash: An Evening of Mardi Gras, on March Saturday, March 2nd at the S.H. Kress Building in Greensboro. Costume contest, cocktail hour, silent and live auction, DJ and dancing. Tickets: $50 general admission, $100 VIP.
SHIFT NC hosts State of Adolescent Health Forum on Friday, March 15th at the Rizzo Rizzo Center in Chapel Hill from 8:00 a.m. to 10:30 a.m. Youth HIV Prevention in North Carolina is the topic. Tickets are $25.
The Winston Salem Foundation kicks off it's Centennial Year with new branding and a $500,000 matching gift challenge to double the impact of new, unrestricted gifts. Donations to the Next Century Fund will be matched dollar for dollar up to $50,000 per individual.
---
If you are interested in having your organization's news announced in the next News Bits, please send announcements or press releases to news@philanthropyjournal.com.