News about grants, gifts
The NC Early Childhood Foundation (NCECF) received grants from ChildTrust and The Belk Foundation. With its $85,000 award, ChildTrust will support NCECF's role as the state lead for the Campaign for Grade-Level Reading. The Belk Foundation awarded NCECF a $25,000 grant to support its work convening state and community leaders to define a common vision, shared measures of success and coordinated strategies that support children's optimal development for life and reading success.
A grant from United Arts of the Triangle is making it possible for Lucy Daniels School parents, students and teachers to work with sculptor Paris Alexander. He will be conducting workshops for students, teachers and parents as well as helping teachers and students prepare exciting sculpture projects in the garden and on the nature trail. A showcase of the work will be held in June.
Trustees of The Duke Endowment in Charlotte have approved nearly $10 million in new grants to United Methodist organizations in North Carolina.
News about people, groups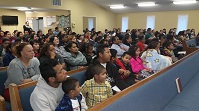 On Sunday, January 31st, more than 200 church members and community organizers met for the 18th annual community giving event at Iglesía Christiana Wesleyana in Kernersville, North Carolina. This event, supported by the Hispanic League, serves to help families in need of food to feed their families, and to educate them on available community resources.
On February 2nd, the Raleigh City Council adopted the Raleigh Arts Plan, a ten-year master plan to strengthen arts and culture for all of the Raleigh's communities and people.
Heart Math Tutoring held its Second Annual HeartThrob event on Friday, February 5th. Ticket sales from the event benefited Heart, and a $5,000 donation was made anonymously by a private donor to honor the contributions by young professionals to the organization's growth and impact.
Band Together NC has announced the YMCA of the Triangle's Southeast Raleigh project as its 2017 nonprofit partner. The organizations will partner on a number of events, including Last Band Standing and the Main Event, Band Together's annual spring concert.
Opera Carolina will celebrate world culture through its ArtPoetryMusic event on February 18th. This event is sponsored by Wells Fargo Private Bank, The John S. & James L. Knight Foundation and Showmars.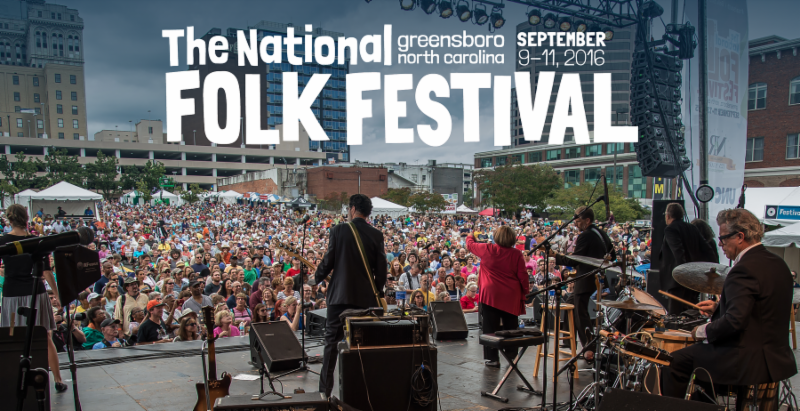 The National Folk Festival will be held in Greensboro from September 9 – 11, 2016. The 76th National Folk Festival in 2016 marks the event's second year of its three-year residency in Greensboro.
WakeEd Partnership will partner with the Carolina Hurricanes and say "Thank you!" to Wake County Public School System educators on Friday February 26, 2016 with a discounted ticket for teachers. The discounted ticket provides admission to the game and supports educators through the Teacher Innovation Grants program.
News about opportunities, initiatives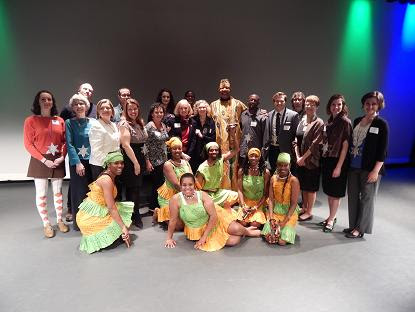 Triangle Community Foundation, BC/DC Ideas and Third Space Studio are delighted to present FailFest, an open-mic style event at Fullsteam Brewery in Durham on Tuesday, March 8th from 5 p.m. to 8 p.m.
On March 31st, the Durham Arts Council will host the Emerging Artists Awards Ceremony to honor recipients of the Emerging Artists Award.
Crisis Control Ministry's Poverty Simulations are now accepting reservations for Fall 2016 Simulations. This two-hour dynamic program includes four 15-minute "weeks" of living where you assume the role of a member in a low-income family.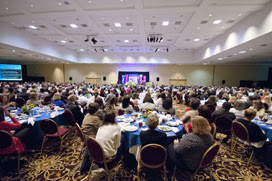 The Winston-Salem Foundation's 2016 Community Luncheon is on Wednesday, May 4th. This year's keynote speaker will be Jamie Vollmer, an engaging speaker and public education advocate.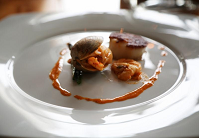 The Mint Museum Uptown is hosting an evening filled with art and culinary delights, beginning with pairings of small plates and beverages and ending with a guided tour of the special exhibition "From New York to Nebo: The Artistic Journey of Eugene Thomason". Spring dates for the event include: February 10th, March 16th, April 20th, and May 11th.
Durham Rescue Mission's Operation RESCUE: Warm Shelter launched on February 10th, and will remain open as the cold weather continues across the Triangle. The Rescue Mission's doors are open to anyone in need of warm shelter, and hot soup is available around the clock.

Applications are now being accepted for The City of Oaks Foundation's Give Play Scholarship program, which provides funding to remove barriers to participation in many outdoor and nature-based camps, including Art4Fun II – Art & Nature Camp.
The N.C. Center for Nonprofits will host Nonprofit Town Hall meetings to provide a preview of major trends, threats, and opportunities for nonprofits in 2016. Town halls will be held in Jacksonville, Asheville, Fayetteville, Greensboro, Charlotte, Nags Head, Winston-Salem, RTP, and Wilmington.
Orange County Arts Commission will hold the next Artists' Salon on Friday, February 19th. The event is for artists of all kinds to meet, network and build a better arts environment for all Orange County artists.
NC Tech For Good Conference on June 2nd is accepting proposals until March 8th.
---
If you are interested in having your organization's news announced in the next News Bits, please send announcements or press releases to news@philanthropyjournal.com.