News about grants, gifts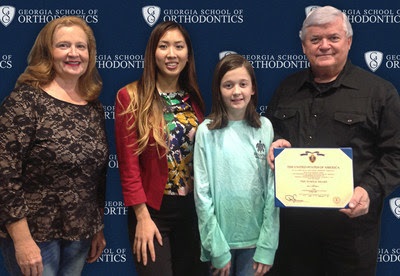 The Georgia School of Orthodontics, in partnership with the Georgia Dental Foundation, awarded one its first families with free orthodontic care through its Purple Heart Smiles program. Ericka White, 12, daughter of Purple Heart recipient retired Air Force Lt. Col. Rick White, will receive free braces and continued orthodontic care for the duration of her treatment at GSO's state-of-the-art Atlanta clinic.
The Aetna Foundation named 10 community health programs nationwide that will receive their newly-launched "Spotlight Award." The award is part of the Healthiest Cities & Counties Challenge , an initiative launched in 2016 that supports 50 small-to-midsize cities and counties that are implementing innovative solutions to pressing public health issues in their communities.
Gretchen Valade, noted philanthropist and chair of the Detroit Jazz Festival Foundation, committed $2 million to create an additional performance space in the future Gretchen Valade Jazz Center at Wayne State University.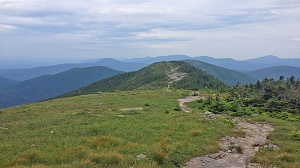 The Appalachian Trail Conservancy received a $3 million donation from The Volgenau Foundation to work with communities toward the protection of lands, waters and unique cultural features of the most important landscape east of the Mississippi, the Appalachian National Scenic Trail and its surrounding lands.
Five Westchester County senior service organizations have each been awarded $2,500 by Lifetime Arts to plan and implement Creative Aging programs as part of the "Creative Aging in Westchester County" initiative, generously supported by the Westchester Community Foundation.
Cater Nation will donate 3% of food and beverage revenue from eligible orders to the Florida Cancer Specialists Foundation.
The SunTrust Foundation awarded $16.9 million in grants in 2017 to more than 1,400 educational institutions and nonprofits to help people get access to the tools and resources they need to enhance their financial well-being.
News about people, groups
Wheat Ridge Ministries has changed its name to We Raise Foundation, and will focus on supporting Christian nonprofits addressing poverty, violence, and inequality through education, workforce development, and criminal justice programs in the United States.
The Patricia & Phillip Frost Art Museum FIU, the Smithsonian Affiliate in Miami, appointed Amy Galpin, PhD as the museum's new Chief Curator. She will begin her new role at the Frost on February 12, and most recently served as Curator at the Cornell Fine Arts Museum at Rollins College.
The Council on Foundations released Local Leadership, Global Impact, a report about the impact community foundations can make in achieving the Sustainable Development Goals (SDGs). The report provides a landscape analysis of how community foundations already impact their local communities, and also encourages international development and community foundation professionals to collaborate, learn, and take collective action to achieve major global progress on the SDGs by 2030.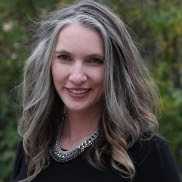 John Reddington, DVM, PhD, will retire from Morris Animal Foundation in February. Tiffany Grunert, currently Vice President of Marketing and Operations, has been named Acting President/CEO while the Foundation's Board of Trustees conducts a search to permanently fill the position.
The Isamu Noguchi Foundation and Garden Museum appointed Brett Littman, currently executive director of The Drawing Center, in New York, as the Museum's new director. Mr. Littman will officially join the Museum in May.
The Leadership Coalition for Jewish Service has partnered with the Jewish Federation of Greater Houston on #ActNowHouston, placing recruited volunteer groups within ongoing recovery work coordinated by on-the-ground national and local agencies. #ActNowHouston organizers expect the thousands of mobilized volunteers will aid some of the most vulnerable and underserved communities in the city.
Three professors from the Ayala School of Biological Sciences at the University of California, Irvine have been appointed Fellows of the American Association for the Advancement of Science. The UCI professors receiving this prestigious recognition of their scientifically distinguished efforts to advance science and its applications are Adriana D. Briscoe, Ph.D., Craig E.L. Stark, Ph.D., and Kathleen K. Treseder, Ph.D.
American Theatre magazine published its February 2018 fundraising-themed issue. Called Developing Stories: Fundraising for Theatre, the issue features in-depth articles on philanthropic trends, including an urgent analysis of the impact of the new tax laws affecting charitable giving.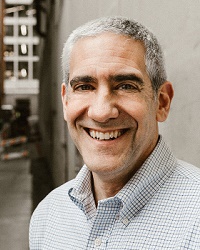 Giving Compass has appointed Ben Klasky as their CEO. Klasky is one of the northwest's premier experts in social entrepreneurship and nonprofit leadership, most recently serving at the Bill and Melinda Gates Foundation where he led the strategy, planning and management of philanthropic solutions for ultra high net worth individuals.
The Trustees of The Andrew W. Mellon Foundation elected Elizabeth Alexander to be the Foundation's next President, effective March 2018. Alexander will succeed Earl Lewis, who has served as President since 2013.
The Bridgespan Group selected Clara Miller, F.B. Heron Foundation President Emerita, as a 2018 Bridgespan fellow. Miller will advise a Bridgespan team working on nonprofit business model knowledge, as well as advise Bridgespan's impact investing research team.
News about opportunities, initiatives
Global Impact launched Growfund for Giving Circles, a version of its Growfund charitable giving platform designed for Giving Circles of any size. Growfund for Giving Circles is the first Donor Advised Fund with no minimum, offering a more affordable and flexible way for Giving Circles to pool their money together, invest and distribute funds for social causes.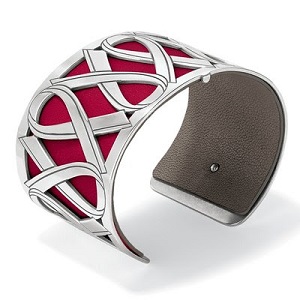 Brighton will partner in the life-saving efforts of the American Heart Association. For every Wear Red Christo Wide Cuff Bracelet sold in the month of February, they will donate $10 of the purchase price to the American Heart Association.
The Isaac Bruce Foundation will host the Flag Football Challenge on Saturday, May 12, 2018 at the former Rams Park. Corporate teams will take part in the ultimate fantasy football experience.
Lyft is launching a new program to support the important work of New York area non-profit organizations focused on building stronger, healthier, more equitable communities. Every month, starting in February 2018, Lyft will award one non-profit $1,000 in Lyft ride credits to ease transportation challenges and support their work to create positive change in the New York region.
The Entertainment Software Association Foundation is accepting applications for its 2018-19 Computer and Video Game Arts Scholarship program. Now in its 12th year, the program provides financial assistance to women and minority students pursuing computer science or video game arts-related degrees at accredited four-year colleges and universities across the United States.
The Community Chest is releasing its 2018 Request for Proposals for Annual Grants and the Harriet Tanner Impact Grants. Eligible nonprofit organizations may apply.
The Association of Fundraising Professionals' International Fundraising Conference will take place April 15 – 17 in New Orleans. This year's conference will explore resilience, diversity, and the impact of the new tax law.
One Drop will host their annual One Night for One Drop on March 2nd in Las Vegas.
Sobriety Nation has teamed up with Premium Motorsports and driver Wendell Chavous for the entire 2018 season in the NASCAR Camping World Truck Series as the primary sponsor of Chavous' No. 49, Chevy Silverado.
---
If you are interested in having your organization's news announced in the next News Bits, please send announcements or press releases to news@philanthropyjournal.com.