News about grants, gifts
The 6th annual West Marine Carolina Cup presented by Surftech has received support from West Marine as its 2016 title sponsor. A portion of event proceeds benefits the Sarcoma Alliance's documentary The Ocean of Hope.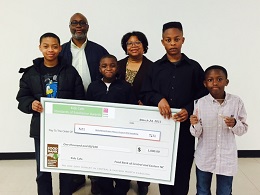 The Food Bank of Central & Eastern North Carolina received a $10,000 grant from the Food Lion Feeds Charitable Foundation to support the Kids Cafe programs in Harnett and Wayne counties.
Food Lion recently celebrated reaching 1 million Facebook fans on the social media site and will be donating 1 million meals to those in need. The meals will be donated to Feeding America and distributed evenly between 30 local Feeding America member food banks within the grocer's service area. The donation will span across its 10-state footprint.
The member-funded State Employees' Credit Union Foundation, in conjunction with the North Carolina Housing Finance Agency, provided an interest-free construction loan of $660,000 to Gaston Residential Services, Inc. for a new apartment complex in Gastonia, which is designed to benefit low-income individuals with disabilities.
News about people, groups
The Arthritis Foundation welcomes Arthritis Introspective into the Arthritis Foundation network as part of an expanding range of resources that provide help and support to people with all types of arthritis and related conditions.
On January 27th, Student Action with Farmworkers held a press conference in solidarity with the Southeast Immigrant Rights Network to stop raids on Central American families. Farmworker advocate Yazmin Garcia Rico, immigration attorney Beckie Moriello, and Dr. China Medel made statements.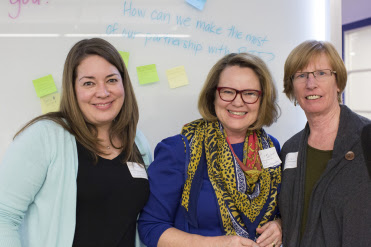 Triangle ArtWorks hosted their New Year's SMASH, on January 27th, to celebrate five years of arts community building in the Triangle.
On December 18th, several participants in the Adult Life Skills program at StepUp Ministry were recipients of a turkey to serve for dinner with their families.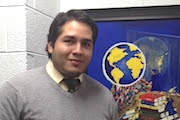 On Thursday, January 28th, the Hispanic League held their 24th Annual Meeting. It was an opportunity to network and meet Hispanic League members, to connect with others interested in serving the Latino community, and to meet the new 2016 Board of Directors and other stakeholders.
In 2015, Triangle Family Services conducted their Holiday Family Adoption program and bridged families in Wake County who were in need of holiday necessities with generous donors who provided these essentials. The program assisted 12 families facing hardship this season, plus a few last minute individuals in need.
Pablo Escobar, director of the Open Door Clinic of Urban Ministries of Wake County, has joined the board of directors for the John Rex Endowment, and will be a member of its nominating committee. Prior to serving in his position at Urban Ministries, Escobar was the interim executive director of El Pueblo and budget analyst for Wake County Government.
The Greater Durham Chamber of Commerce will honor Nobel Prize Winner and Duke Professor Dr. Paul Modrich and Duke Health Executive MaryAnn Black during the Annual Meeting held on February 11th.
BEST NC has released 2016 Facts & Figures: Education in North Carolina online and in print. This is the second edition of their annual education fact book, which now provides a more comprehensive collection of data about North Carolina's education system from "cradle to career".
News about opportunities, initiatives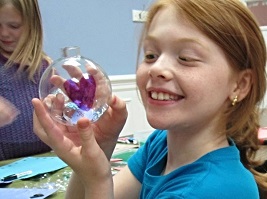 On February 26th and 27th, The Shore Grief Center is offering Facilitating Grief Support Groups for Children, Teens and Families training sessions. Attendees of the two sessions will learn the basics of adolescent grief and be ready to co-facilitate a children or teens grief group.
On Thursday, February 25th, WomenNC will hold its Annual Local-to-Global Forum. Wake County Commissioner Caroline Sullivan will be the keynote speaker, and the 2016 WomenNC fellows will present on various gender equality topics.
Visual Art Exchange's (VAE) Annual Gala and Auction, "For the Love of Art", will take place on February 20th. Proceeds will help support VAE's mission.
On February 2nd, the Raleigh Arts Plan will be presented to the City Council for adoption at the City Council Chamber of the Raleigh Municipal Building.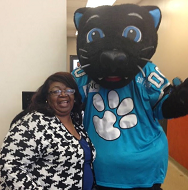 The Urban Ministry Center invites all to support the kitchen as part of the Souper Bowl of Caring, a national effort to tackle hunger. People can lead a Drink Group, an Operation Sandwich team, or make a donation online.
On February 10th, the North Carolina Planned Giving Council will hold a program, "What Every Gift Planner Should Know in 2016", designed to update knowledge of the current planned giving landscape.
Women NC will host their annual Local-to-Global Forum on February 25th. The forum will feature keynote speaker, Wake County Commissioner Caroline Sullivan, presentations from 2016 Fellows on various gender equality topics, and information on WomenNC's advocacy work.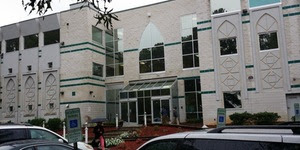 The International House in Charlotte will hold an Immigrant and First Generation College Information Session on March 12th.
On February 18th, the Leadership Triangle Alumni Network will host an event titled "Understanding Islam" at the Islamic Center of Raleigh. Leaders from the region's Muslim community will discuss the many contributions of the Muslim community.
The North Carolina Planned Giving Council and South Carolina Planned Giving Council will hold the 2016 Planned Giving Conference on September 13th and 14th.
NC New Schools/Breakthrough Learning will hold the Scaling STEM Conference from April 4th through 6th. It will be an opportunity for attendees to learn from experts from across the nation and with peers to advance STEM strategies for all. This year's conference will have a focus on equity and ensuring all students have access to a quality STEM education.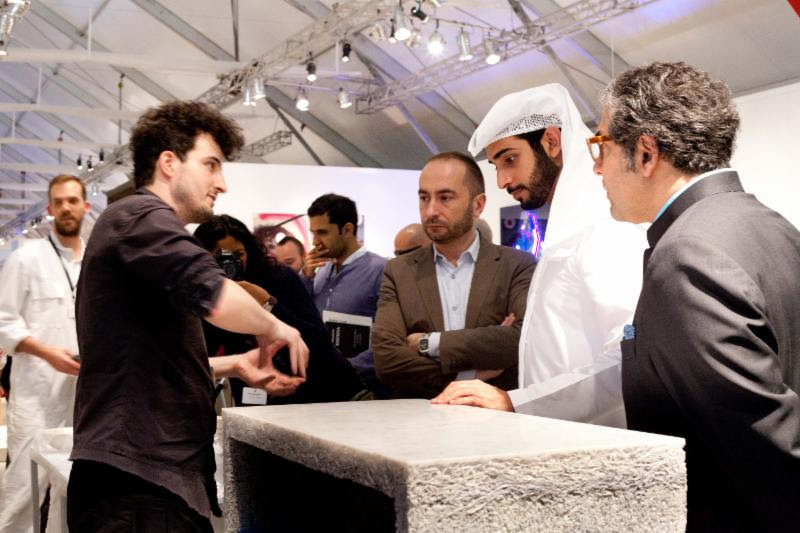 On February 3rd, the Mint Museum Uptown will hold an artist talk with Belgian designer Jens Praet. The event is free.
Cary Invasion will play against the Cary Police Department on Feb. 6th at the 4th annual exhibition game benefiting Dorcas Ministries.
The Institute for Emerging Issues 31st Annual Emerging Issues Forum, "FutureWork," will focus on helping North Carolina companies and communities prepare for increasing job automation, and for a more diverse and technologically advanced workforce.
The North Carolina Community Foundation (NCCF) announces the opening of scholarship season. NCCF administers over 150 scholarships for students throughout the state. Eligibility criteria and deadlines are specific and vary widely by scholarship and location.
---
If you are interested in having your organization's news announced in the next News Bits, please send announcements or press releases to news@philanthropyjournal.com.